SAT to add "adversity score" to address socioeconomic disparities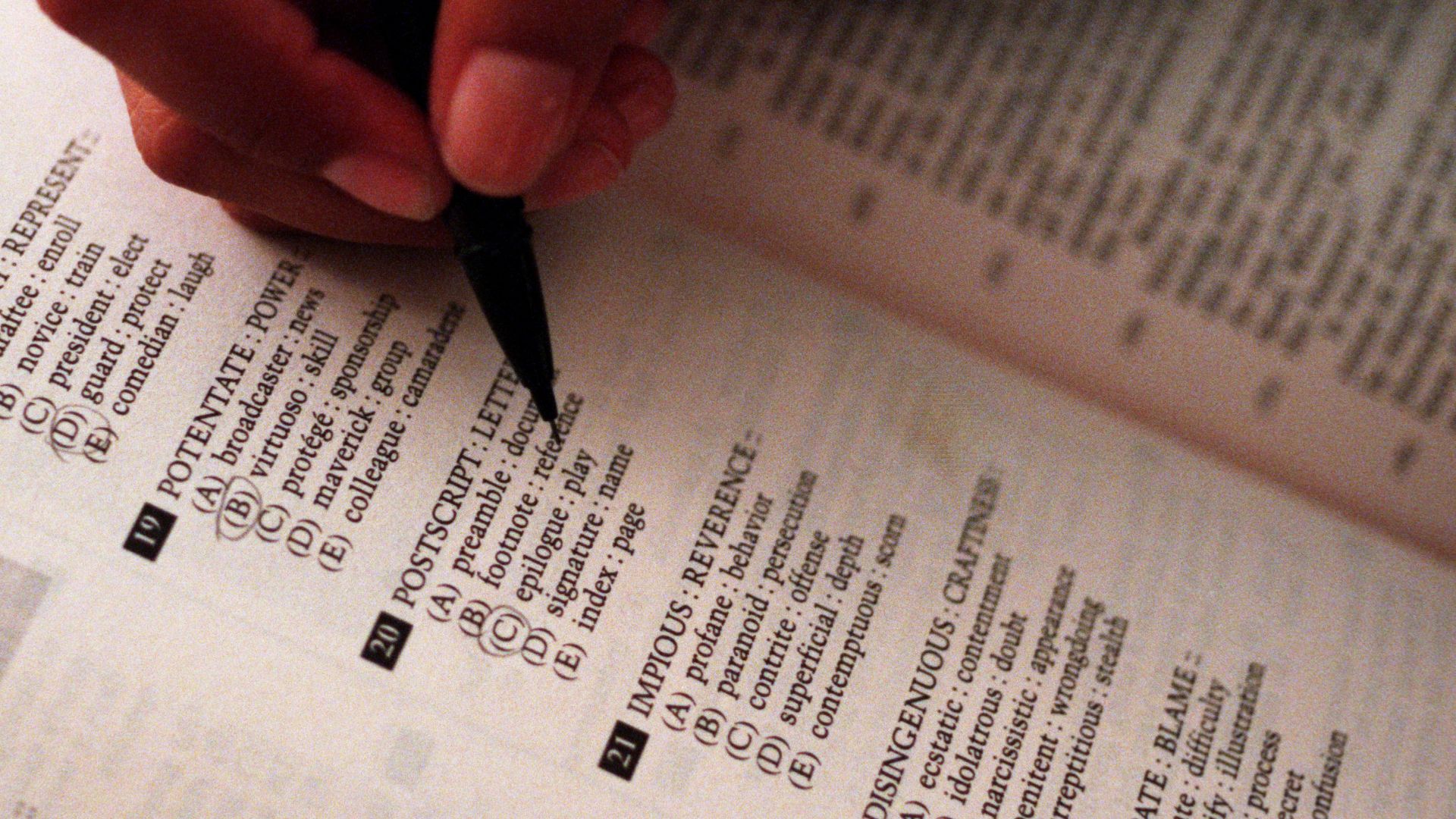 The College Board will soon include adversity scores for any student who takes the college placement SAT test in an effort to better understand students' social and economic standings, the Wall Street Journal reports.
Why it matters: The new metric piles onto an already controversial debate over whether race and class should be considered in college admission.
Higher education has been thrust under the microscope more than ever. A nationwide college admissions scandal uncovered bribes and phony SAT scores paid for by wealthy parents. An ongoing lawsuit accuses Harvard University of unfavorable admissions practices toward Asian-Americans.
How it works: The SAT's new metric will take into account 15 factors that evaluate family income, social environments and educational disparities.
50 colleges used the score last year as a test. It will be applied to 150 institutions in the fall and be more broadly adopted the following year.
Students won't be told the scores, but colleges will see the numbers when reviewing their applications.
The big picture: Colleges have been struggling how to diversify their student bodies for years.
Numerous schools, including the University of Chicago, University of Denver and Bucknell, have joined a growing movement to drop testing mandates for admissions altogether in order to bolster minority admissions.
The College Board is recognizing its test needs to be more racially-neutral, which historically hasn't been the case.
"We can't sit on our hands and ignore the disparities of wealth reflected in the SAT," David Coleman, CEO of the College Board, told WSJ.
Yes, but: Public perception of standardized testing for college admission is ultimately positive, further fueling debate of demographic consideration.
73% of people, including most Hispanics, black people and Asians, say colleges and universities should not consider race or ethnicity when making decisions about student admissions, the Pew Research Center reported in March.
47% say standardized tests should play a major role in admissions, while an additional 41% say it should play a minor one.
What to watch: The ACT, the SAT's rival college admissions test, plans to announce its own similar score later this year.
Go deeper