Emerging markets could realize greatest benefits of green buildings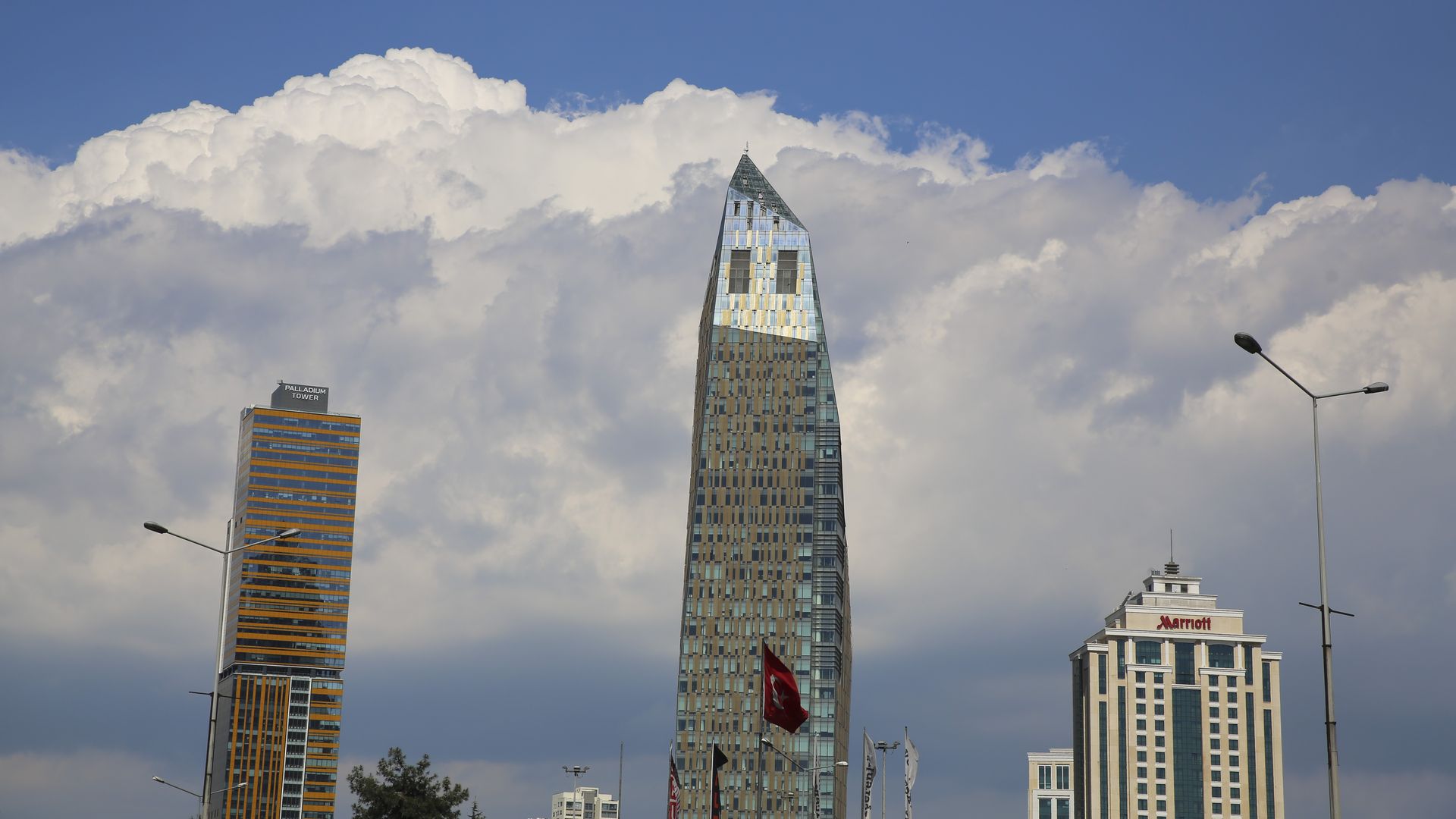 While countries like the U.S. and EU member states have to backpedal their heavy carbon emissions, emerging markets could still leapfrog the most carbon-intensive approaches to urbanization.
Why it matters: 60% of the world's cities have yet to be built. Since buildings and building construction account for 36% of final global energy consumption and nearly 40% of total CO2 emissions, opting for green buildings in these new and more dense urban spaces would help meet global climate goals while sustaining economic growth.
How it works: Green buildings — from hospitals to hotels — have been shown to protect people and the environment while improving the bottom line. Increased resource efficiency means lower utility bills.
The basic elements of green building — structural orientation, conservative use of glass, water-efficient toilets, rainwater harvesting systems — are well understood and widely available.
Investors have been taking note of the business case: lower long-term operating and maintenance costs, decreased odds of becoming a stranded asset, and higher returns on investment due to lower sustainability risks. In emerging markets, green buildings represent a $24.7 trillion investment opportunity.
What's needed: Increasing both the supply of and demand for green buildings depends on several key factors:
Between the lines: Capturing data could prove vital as governments and policymakers experiment and test partnerships to fine-tune their approaches.
The bottom line: The private sector, governments and financial institutions will likely have to come together to adopt standards capable of transforming real estate, especially in the emerging markets where these improvements could have the greatest impact.
Alzbeta Klein is the director for climate business at the International Finance Corporation, a member of the World Bank Group.
Go deeper