Chelsea Manning jailed again for refusing to testify to grand jury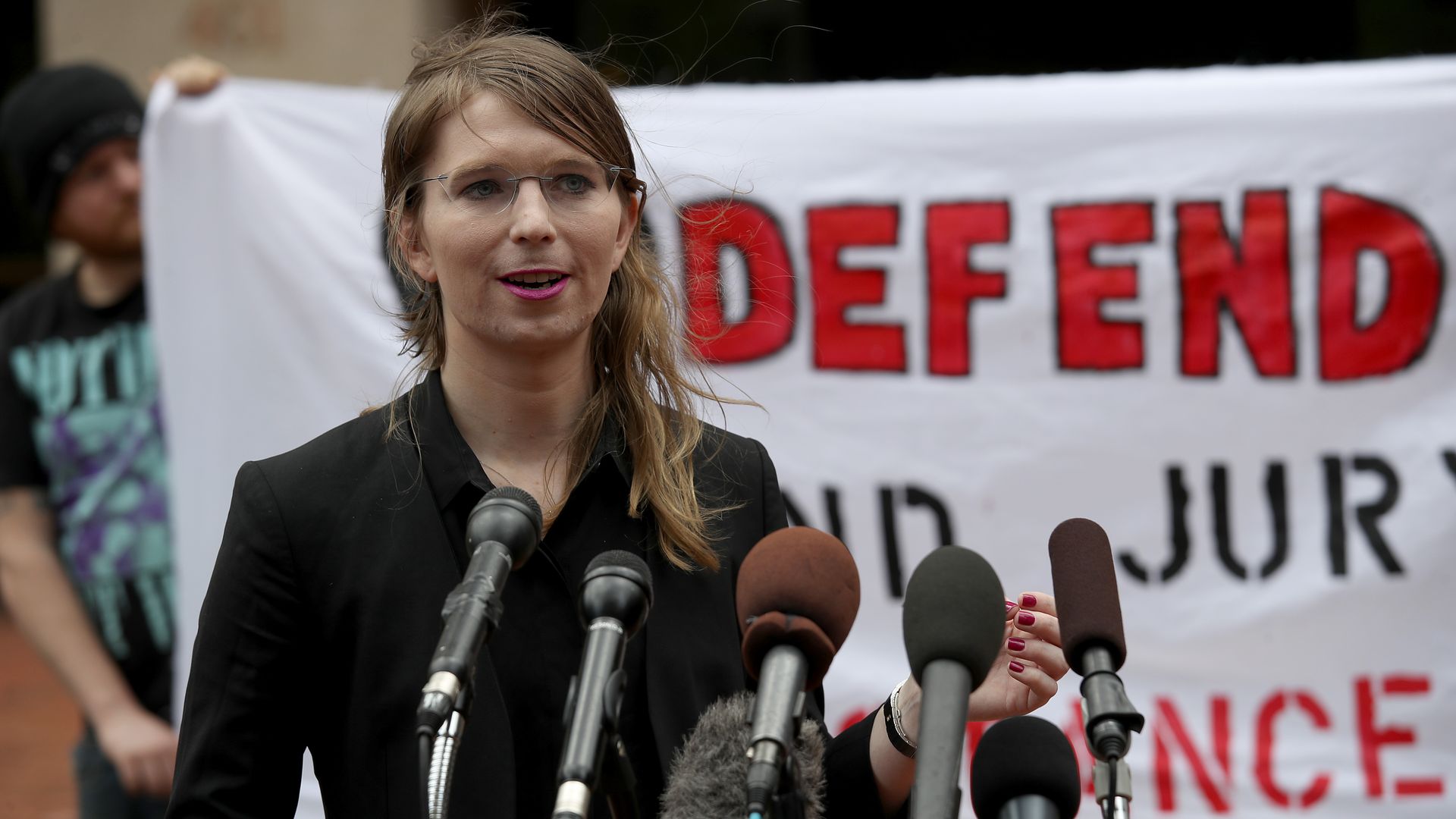 U.S. Army whistleblower Chelsea Manning has been jailed again on civil contempt charges for refusing to cooperate with a grand jury subpoena on Thursday.
Details: Manning told reporters earlier on Thursday from in front of the courthouse that she'd rather remain in jail "forever," than testify before a grand jury on the details of Wikileaks.
"I've already been to prison, so attempting to coerce me with a grand jury subpoena is just not going to work ... The goal here is to re-litigate the court martial ... They didn't like the outcome, I got out. This is a way of placing me back into confinement."
— Chelsea Manning said at a press conference in Alexandria, Va.
The backdrop: In 2010, WikiLeaks founder Julian Assange began publishing secret U.S. military and diplomatic documents — provided by the former Army intelligence analyst Manning. Manning has already spent 2 months in jail on a separate subpoena order, but was released earlier this month when the term of that grand jury lapsed. She previously served 7 years in a military prison for leaking documents to WikiLeaks before President Obama commuted what was left of her 35-year sentence.
The big picture: Federal prosecutors recently unsealed a classified indictment from late 2017 against Assange, who had been taking refuge in Ecuador's embassy in London before his April arrest. Prosecutors in Northern Virginia charged Assange with conspiring to commit computer intrusion, citing his alleged agreement with Manning to crack an encoded passcode that would have allowed her to access a classified military network with another user's profile.
Manning has stated that she does not agree with the forced secrecy of the grand jury process and claims that she already divulged everything she knows about WikiLeaks at her court-martial.
Go deeper ... Timeline: Julian Assange's 9-year legal limbo reaches its climax
Go deeper