New CEO push on climate-change policy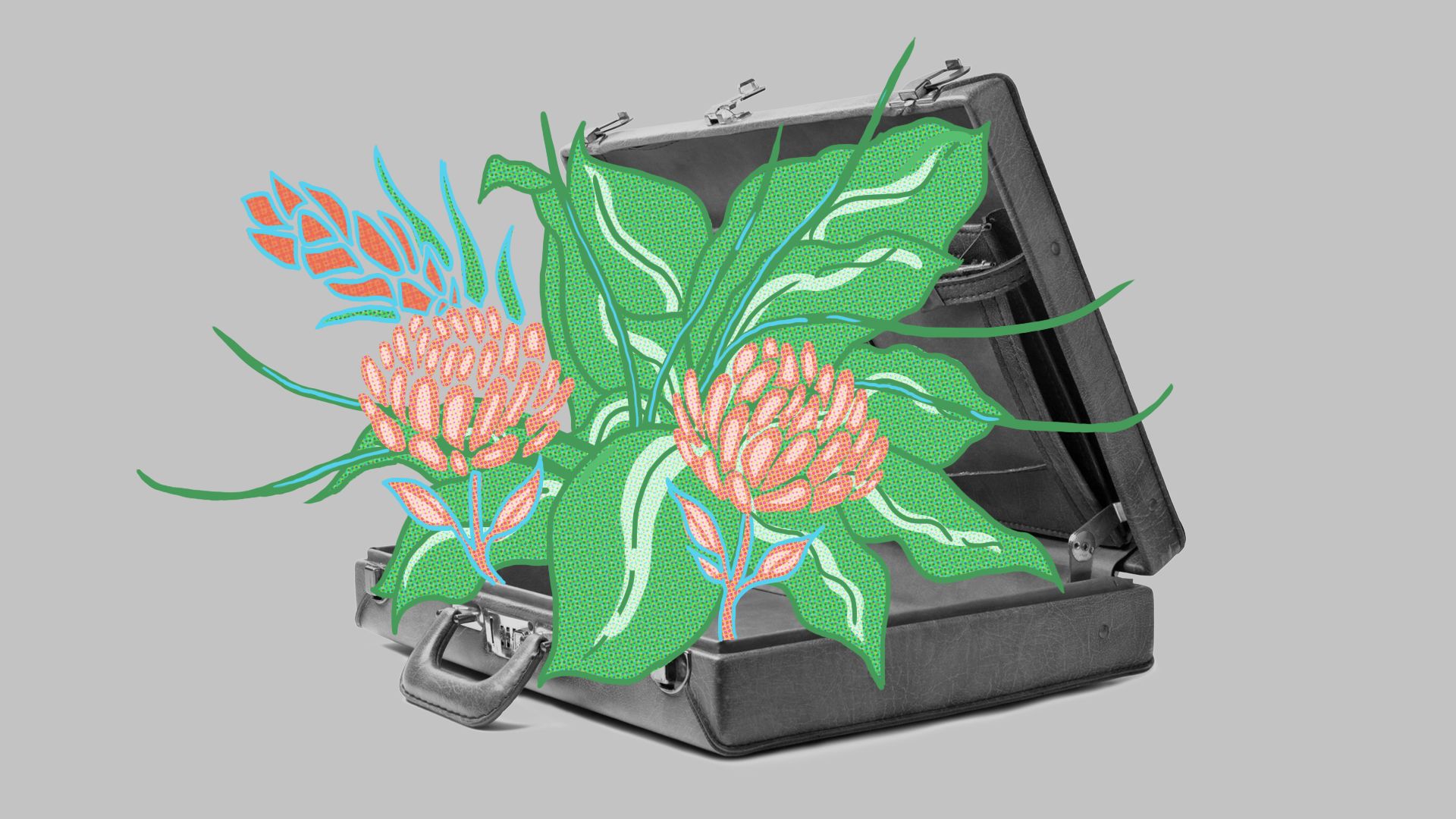 A new coalition of more than a dozen major corporations and environmental groups is launching on Wednesday to urge Congress to pass legislation addressing climate change.
Driving the news: The initiative, the CEO Climate Dialogue, features CEOs from oil giants BP and Royal Dutch Shell, as well as from companies across the economy including Citi, Dominion Energy and Ford Motor Company. The Environmental Defense Fund and The Nature Conservancy are among the environmental groups that helped convene the group.
The big picture: This is the latest sign that the political window for Washington to seriously consider comprehensive climate legislation is opening again after a decade of being closed. This is occurring against an unlikely backdrop because President Trump dismisses climate change as a problem, and Republicans control the Senate. Whether the window actually opens is highly dependent on if a Democrat wins the presidency in 2020.
Those involved:
BASF, chemical maker // BP, oil and gas company // Citi, bank // Dominion Energy, power company // Dow, chemical maker // DTE Energy, power company // DuPont, chemical and science company // Exelon, power company // Ford Motor Company, auto maker // LafargeHolcim, cement manufacturer // PG&E, power company // Shell Oil, oil and gas producer // Unilever, consumer goods.
Four environmental groups: Center for Climate and Energy Solutions // Environmental Defense Fund // The Nature Conservancy // World Resources Institute.
One level deeper: The coalition is laying out 6 principles they hope will guide lawmakers in passing big climate policy. The aim is to be less prescriptive than other corporate-led efforts, namely the Climate Leadership Council, whose members include some of the same companies and are pushing a carbon tax whose revenue is sent back to consumers.
The biggest principle is a price on carbon dioxide emissions across the U.S. economy that achieves at least 80% reduction in emissions by 2050.
That's similar to what the Obama administration once proposed, but it's less aggressive than what backers of the Green New Deal want, which is net zero emissions as soon as 2030, but well before 2050.
What they're saying:
"We believe it's time for the president and Congress to put in place long-term federal policy," said Jamie Gentoso, CEO for U.S. Cement Operations at LafargeHolcim. "Whether or not you believe in climate change, everybody needs to be responsible."
Gentoso, whose organization has invested in a company that uses captured CO2 emissions to make cement, says she's "hopeful these are not things that will be additional costs for us, but actually open up new markets."
What we're watching: Whether the coalition will be mainly more rhetoric or actually move the needle. Precedent suggests the latter.
The coalition is bringing on the Meridian Institute to help facilitate strategy. That's the same nonprofit that helped coordinate the last major corporate coalition that heavily influenced the last comprehensive climate policy Congress considered over a decade ago. It dissolved after efforts failed in 2010.
Go deeper