Onex to buy Canada's WestJet Airlines for $2.6 billion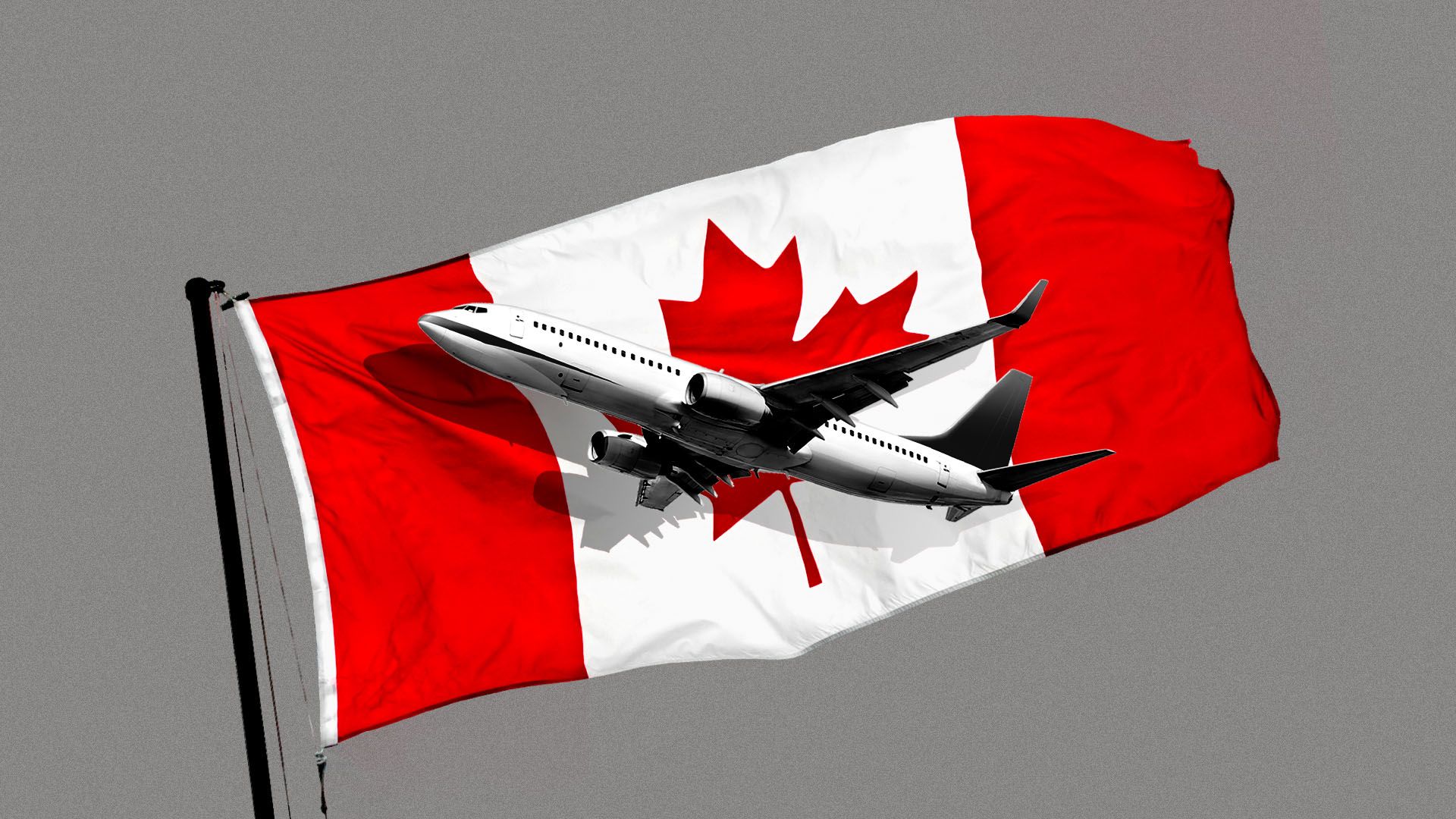 Onex Partners agreed to acquire WestJet Airlines, Canada's second-largest air carrier, for C$3.5 billion (~$2.6 billion). The C$31 per share price represents a 67% premium to Friday's closing price.
Why it matters: It would be the largest-ever private equity takeover of an airline. It also would fulfill a long-held ambition for Onex, which failed in 1999 to buy Air Canada and in 2007 to buy Australia's Qantas Airways.
The bottom line: "It's a deal that no one saw coming. Not aviation experts, not analysts following the company, not even the vast majority of staff at the airline. There wasn't even a whiff of speculation. Even at WestJet's annual meeting last week, the question for WestJet was whether it might snap up a smaller rival, not if the Calgary-based carrier was up for sale," write CBC News' Kyle Bakx and Tony Seskus.
Go deeper: Millennials spark a pilot comeback
Go deeper