Suspected California synagogue shooter pleads not guilty to hate crime charges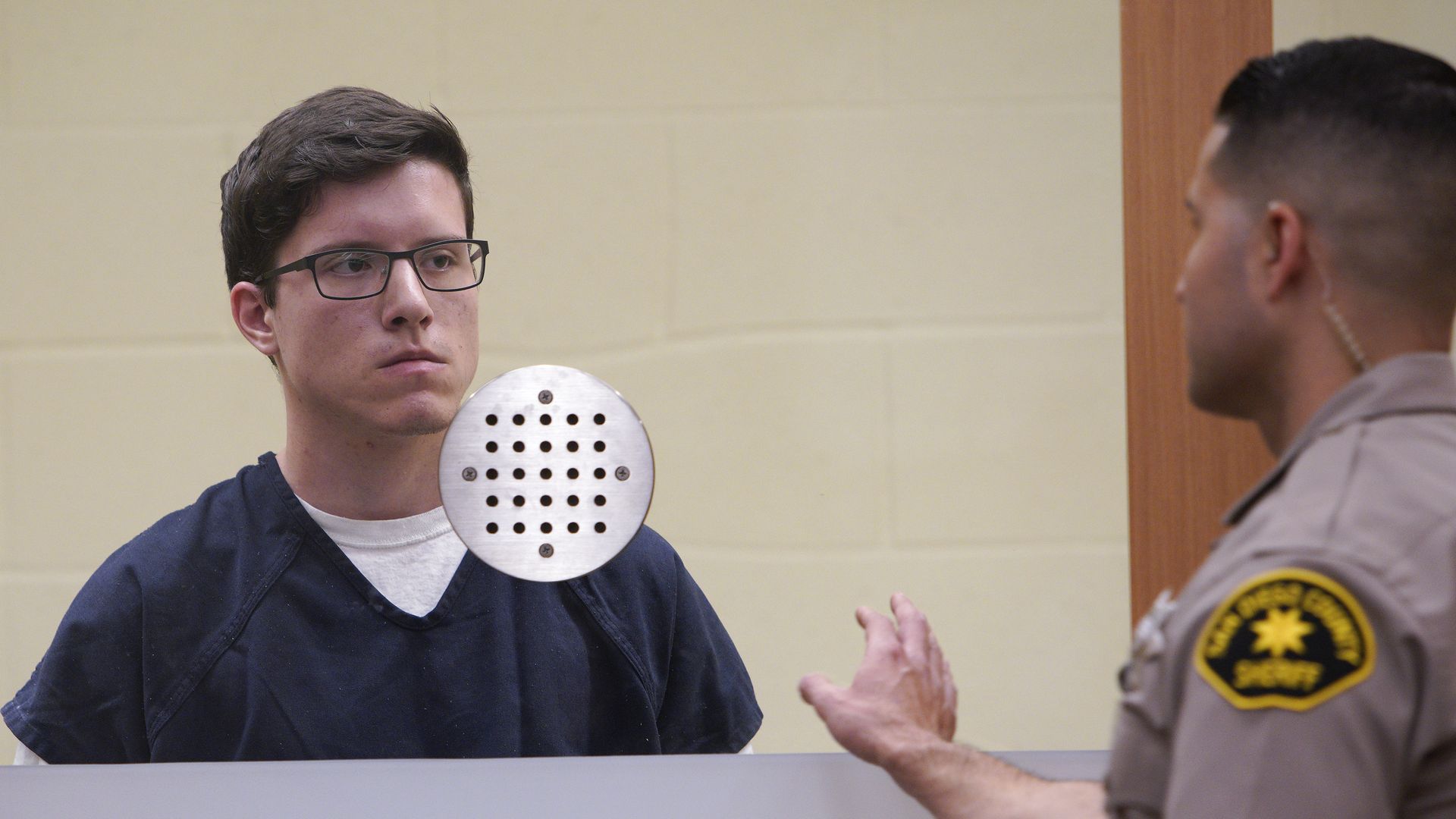 John Earnest pleaded not guilty to federal hate crime charges on Tuesday after allegedly opening fire on a synagogue in Southern California last month, reports AP.
Context: Earnest, 19, is suspected of killing 1 woman and injuring 3 others at the Chabad of Poway synagogue on April 27. The affidavit indicates that Earnest called 911 after driving away from the synagogue and said: "I just shot up a synagogue," explaining to the police dispatcher that he did it "because Jewish people are destroying the white race." He has pleaded not guilty to state murder charges and separately to state and federal charges of arson at an Escondido, California, mosque. Prosecutors have not determined whether they will pursue the death penalty.
Go deeper: Shooting at California synagogue during Passover celebration
Go deeper