Populism's Latin American revival could reach Argentina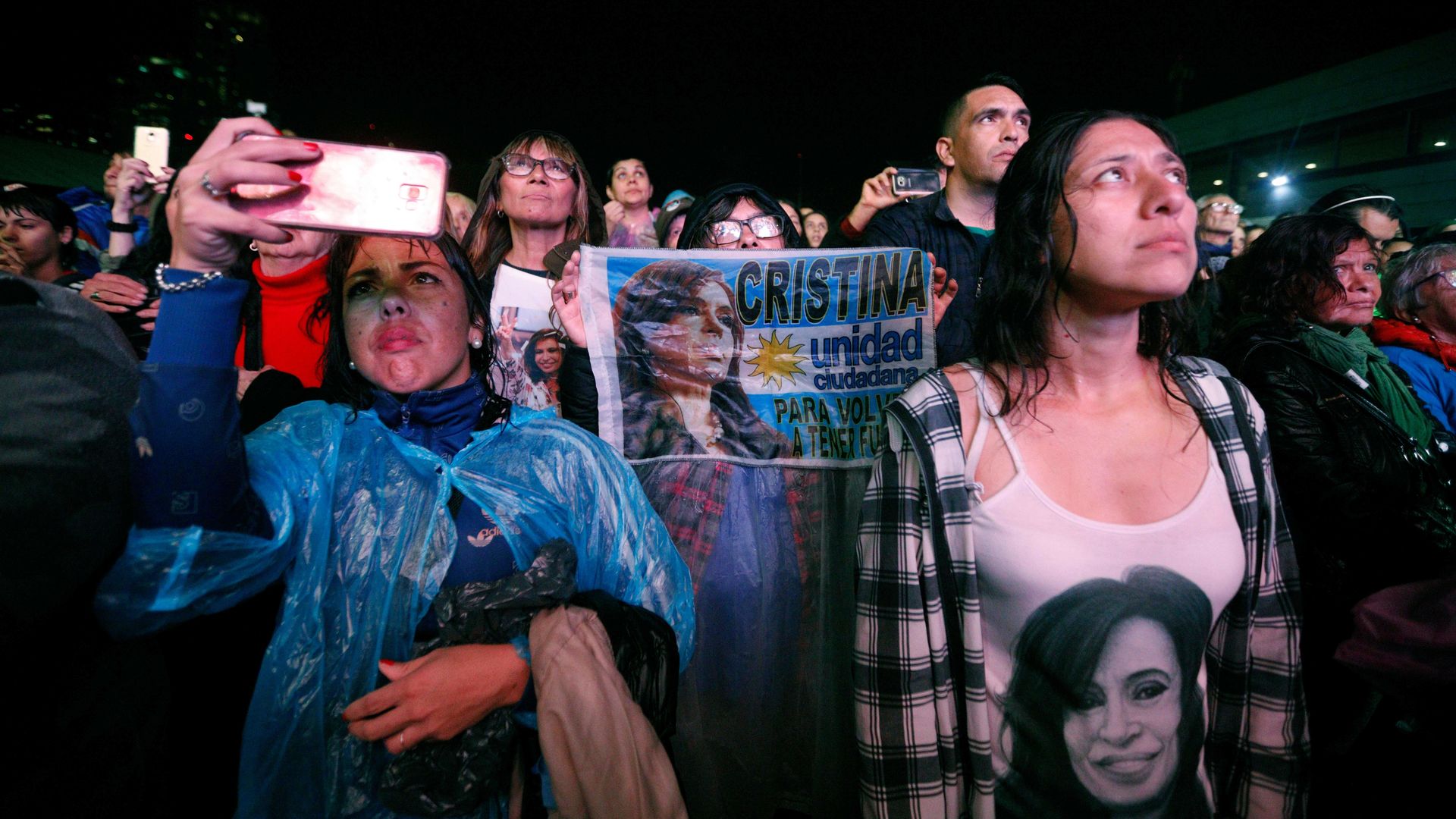 Argentina's center-right ruling coalition suffered a resounding defeat Sunday in regional elections, but the lessons ahead of October's presidential vote are less clear cut.
The big picture: The landslide winner in Córdoba, incumbent Gov. Juan Schiaretti, falls between two pillars of Argentine politics — Mauricio Macri, the unpopular president, and Cristina Fernández de Kirchner, his populist predecessor. Fernández is aiming for a political comeback despite facing a slew of corruption charges.
"Amid economic turmoil that has battered Argentina's markets, job losses and stubborn inflation, hard-hit voters have been losing faith in Macri, though many are wary of turning back to ... Fernández, seen as the likely main contender," per Reuters.
What to watch: A recent poll put Fernández 9 points ahead of Macri in a hypothetical second-round matchup. Fernández held a campaign-style rally last week to launch her new book, which is already a smash hit, the FT reports.
Flashback, from the FT's outgoing Latin America editor John Paul Rathbone:
"[F]our years ago, I was amazed, as were many, when [Macri] unexpectedly won Argentina's presidency. He was young, apparently sensible and open-minded. Most important of all, he was unencumbered by ideology or nostalgic nationalism."
"Wonderful irony: perhaps the continent was at last rejecting the siren call of populism, just as the west had begun to embrace it. Yet now, the region, or at least Brazil and Mexico, have apparently returned to form and elected 'national saviors' as their leaders. Is there ever an escape from the labyrinth?"
Zoom out: The Economist lays out "clear signs of disenchantment with democracy" across Latin America in this week's edition.
Go deeper