Making sense of Joe Biden's 2020 climate policy kerfuffle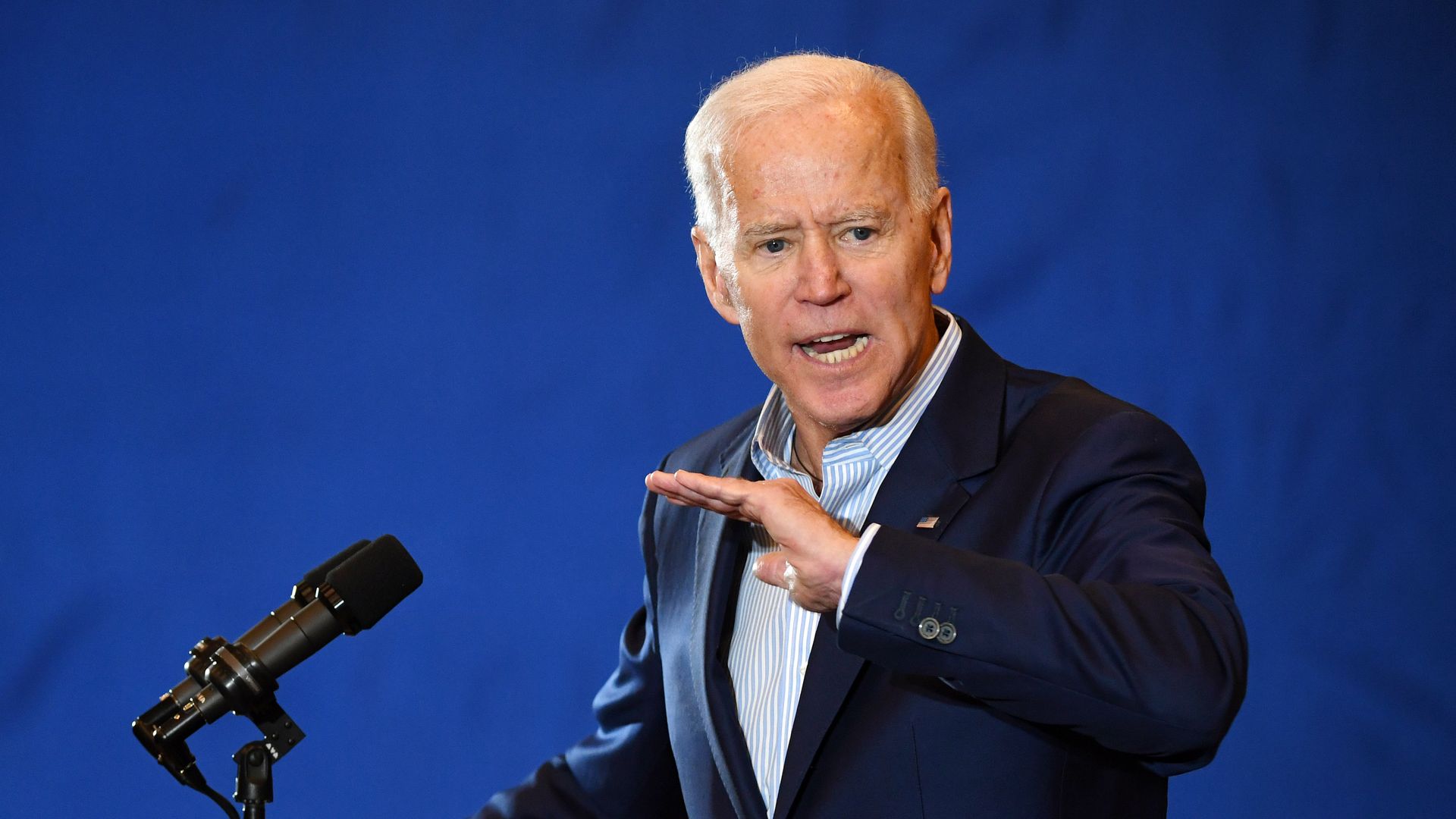 On Friday, Reuters broke the news that Democratic White House frontrunner Joe Biden is crafting a middle ground approach on climate policy.
Why it matters: The story sheds light on how Biden may approach a topic that he has not yet emphasized in his nascent run. Biden drew quick attacks from rivals and activists, with Sen. Bernie Sanders and Gov. Jay Inslee issuing statements calling it inadequate. Per HuffPost, Sen. Kirsten Gillibrand was also critical.
The intrigue: Biden's campaign pushed back against the story's framing without disputing their actual reporting. A spokesperson said via Twitter that Biden will address climate in a "meaningful and lasting way."
A few takeaways...
Biden's approach seems less ambitious than what we've seen from several other candidates, who are backing the Green New Deal, and/or promoting aggressive proposals of their own. As we noted in late April, Biden probably has little incentive to run left on climate.
But, but, but: There's plenty we still don't know. And the Reuters' piece itself cautioned that the approach could change. I know it's lame when journalists say "stay tuned." But stay tuned.
The way the whole thing blew up and attacks from some other candidates show that climate is a real thing in national politics now.
Plus, if Biden wins the White House, congressional Republicans and litigation will probably be bigger checks on aggressive measures than any lack of ambition from Biden himself.
The big picture: Per Reuters, the policy will likely include:
Staying in the Paris climate deal and preserving Obama-era emissions and vehicle mileage rules that Trump is unwinding.
Being "supportive of nuclear energy and fossil fuel options like natural gas and carbon capture technology," according to one source.
What's next: Via Twitter, Biden said he views climate change as an "existential threat," and that he will unveil more details "in the coming weeks."
Go deeper: What Biden and Beto just told us about the 2020 climate fight
Go deeper