Study: Most seniors won't be able to afford long-term care by 2029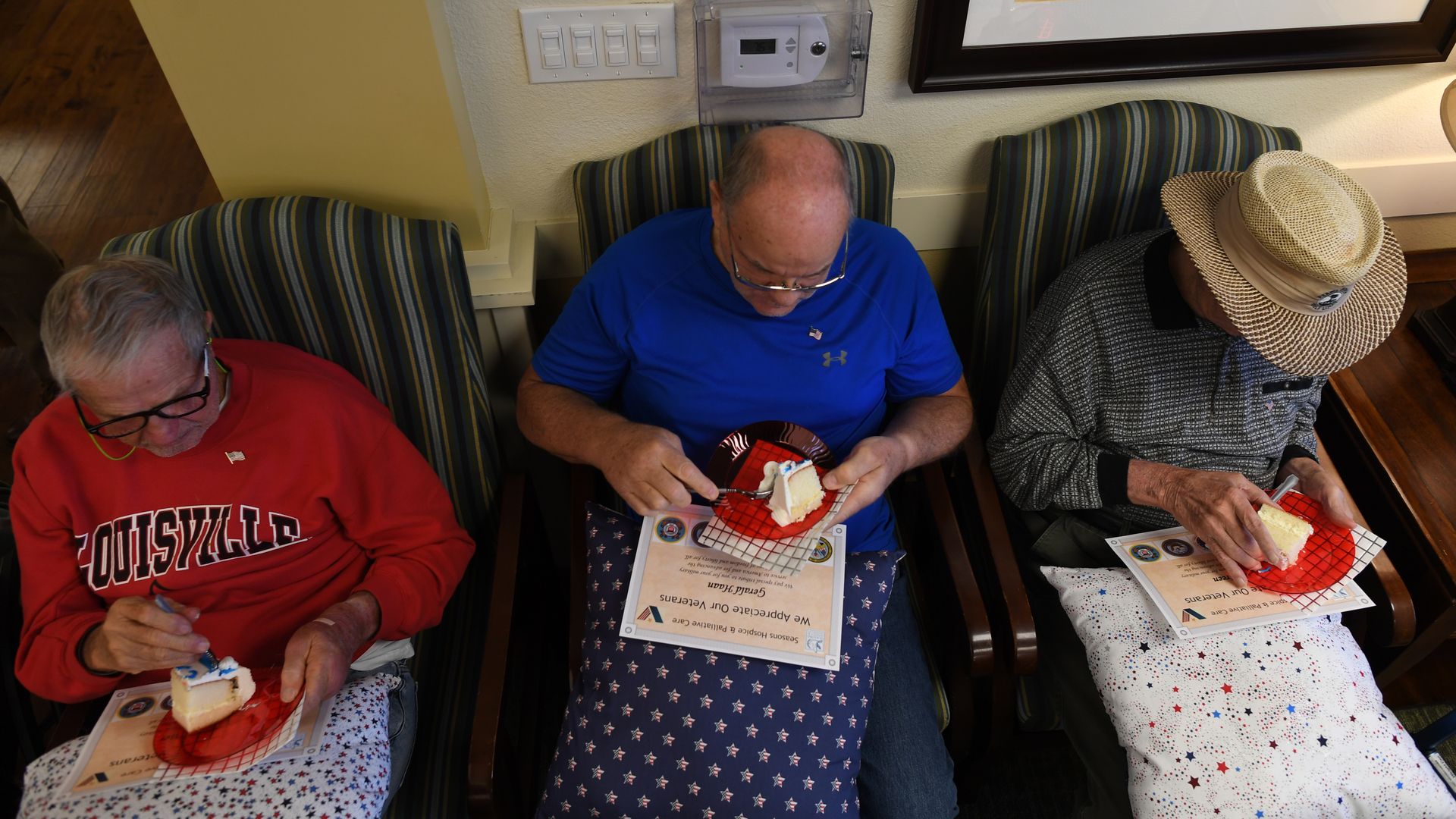 A recent Health Affairs analysis found that most middle-income seniors aged 75 to 84 will not be able to afford long-term care including senior housing or assisted living in the next decade.
The big picture: The authors project that there will be 14.4 million middle-income seniors in America by 2029. Roughly 60% of those seniors "will have mobility limitations" and 20% "will have high health care and functional needs." However, 54% of those seniors will not have the financial resources to pay for senior housing — and the often necessary care provided there.
Details: The authors identify middle-income seniors as those in the 41st to the 80th percentile of the individual financial resource distribution of 2014 seniors. The authors also state that this diverse group of seniors will become more educated in the next decade, which should result in lower poverty levels.
Go deeper: More than half of federal spending will soon be dedicated to seniors
Go deeper