Former White House counsel McGahn refuses to say Trump did not obstruct justice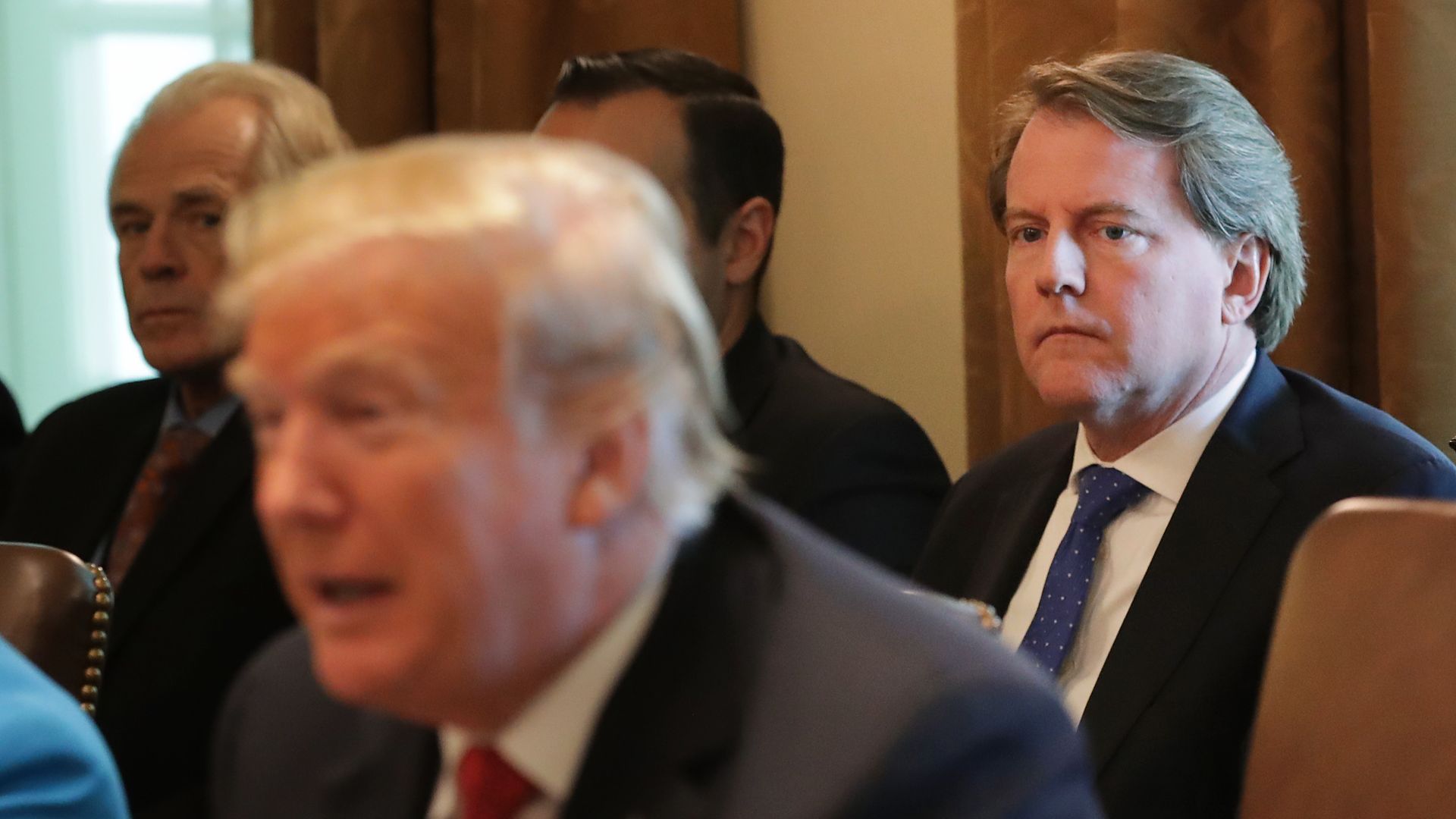 The White House asked President Trump's former counsel Don McGahn twice to say publicly that the president did not obstruct justice by asking for special counsel Robert Mueller to be dismissed, but McGahn refused, reports the New York Times.
Why it matters: This shows how far the Trump administration has gone to prove the president did not attempt to obstruct justice, per the New York Times. The request by Trump also has House Democrats saying it's "critical" for McGahn to testify before Congress regarding the Mueller report.
What they're saying: In a statement, McGahn's lawyer said: "We did not perceive it as any kind of threat or something sinister. It was a request, professionally and cordially made," the New York Times reports.
The backdrop: McGahn spent more than 30 hours talking to Mueller's investigators last August and said he was ready to resign in 2017 rather than ask the deputy attorney general to fire Mueller. He stayed in his position when Trump didn't push him on the matter, per the Wall Street Journal, ultimately leaving the White House in 2018.
Go deeper:
Go deeper