House subpoenas Mnuchin, IRS commissioner over Trump tax returns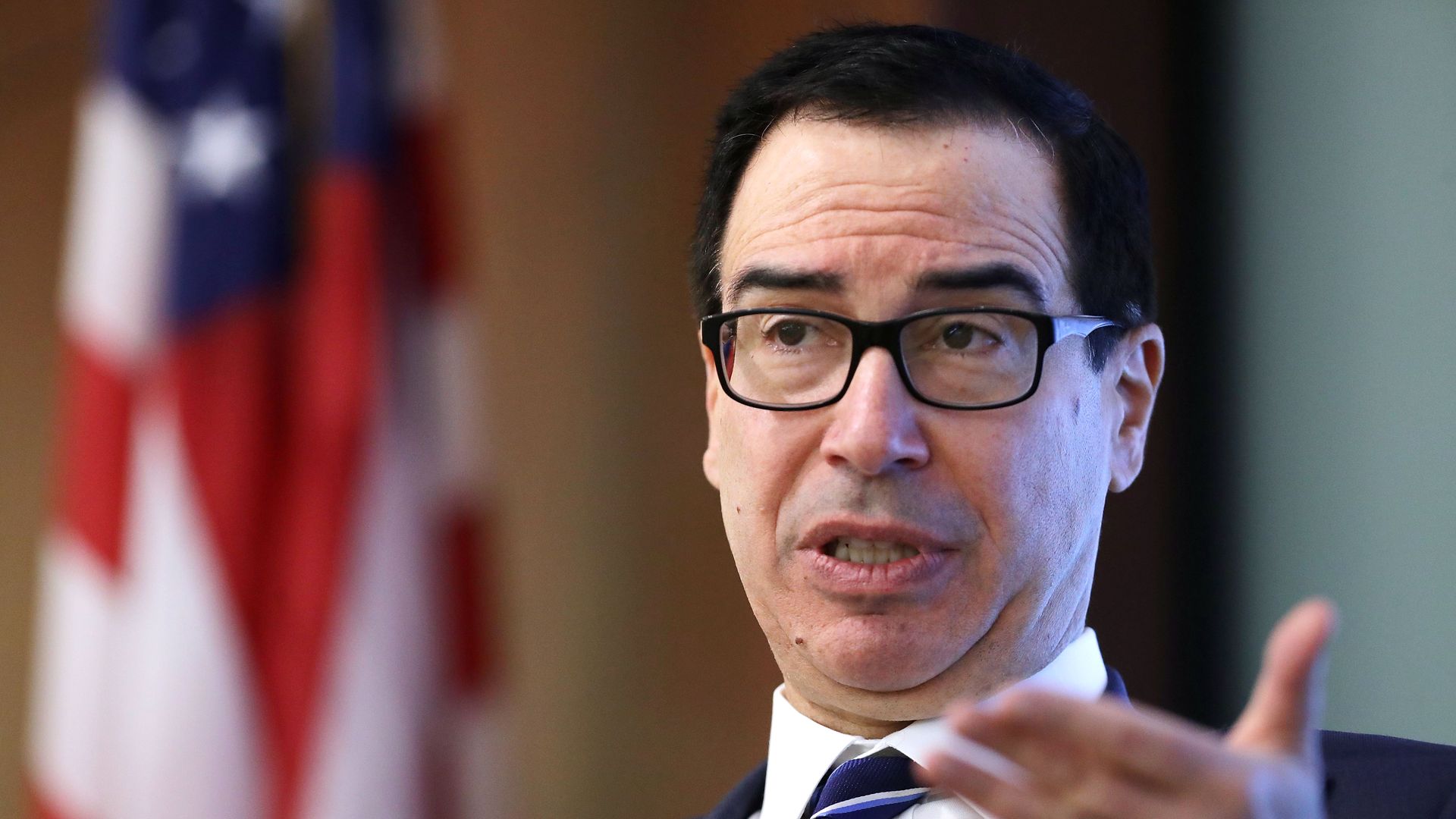 House Ways and Means Committee chairman Richard Neal on Friday issued subpoenas to Treasury Secretary Steven Mnuchin and Internal Revenue Service commissioner Charles Rettig for President Trump's personal and business tax returns from 2013 to 2018.
Details: Neal has given Mnuchin and Rettig until next Friday at 5 pm to turn over Trump's tax returns, per the Washington Post. In a statement on Friday, Neal wrote: "On April 3, I requested six years of the President's personal and business tax returns... Unfortunately, the Treasury Department and the IRS have denied my reasonable request. Despite the agency's denial, we on the Ways and Means Committee are still moving forward with our inquiry."
The backdrop: The action follows months of conflict between Trump and Congress, as Democrats seek to gain access to the president's financial records. The subpoenas also come just days after the New York Times published an article detailing a decade of Trump's tax returns between the 1980s and '90s.
Meanwhile, California and New York's state legislative bodies have been trying to pass bills that would pressure Trump to release his tax returns if he wants to appear on the 2020 ballot.
The catch: While House Democrats can subpoena whomever they want, the subpoenas are difficult to enforce.
What to watch: These subpoenas are part of an intensifying fight between the White House and House Democrats over a variety of issues. The White House has tried to invoke executive privilege to stop Trump's former counsel from giving records to Congress, per the Washington Post.
Go deeper: How Trump can stall House Democrats
Go deeper