Chelsea Manning released from jail after grand jury lapses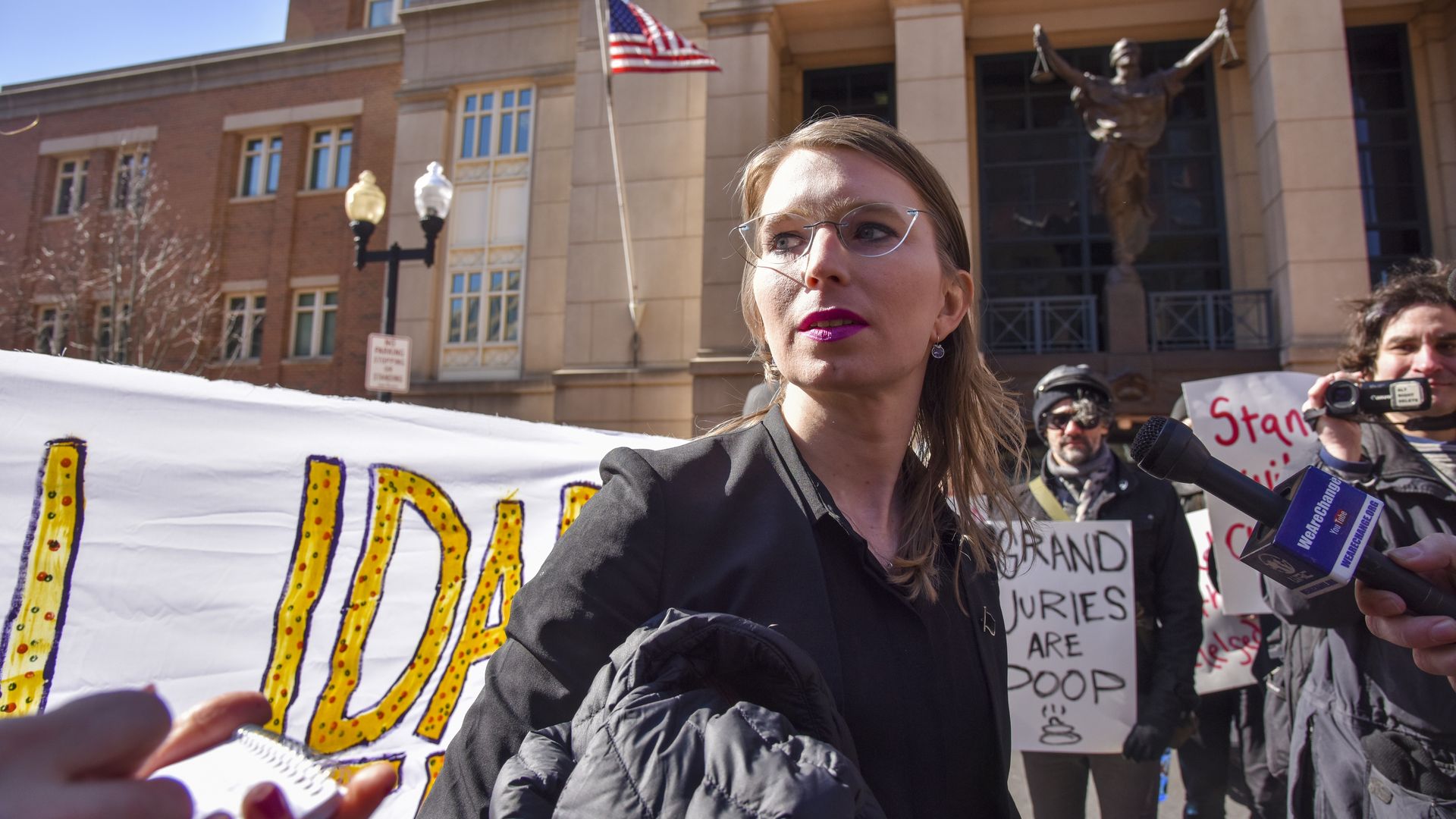 Following the expiration of the term of the grand jury, Chelsea Manning was released from a Virginia jail on Thursday after being detained for nearly 2 months for refusing to testify about WikiLeaks.
What they're saying: Manning's lawyers said she will "continue to refuse to answer questions, and will use every available legal defense to prove to District Judge Trenga that she has just cause for her refusal to give testimony."
The backdrop: Manning was subpoenaed to testify as a part of a federal probe into WikiLeaks founder Julian Assange, who has since been detained in London. Manning — who was found in contempt of court for her refusal to provide testimony — is a former Army intelligence analyst who was sentenced in 2013 to 35 years in a military prison for her role in releasing hundreds of thousands of classified military and diplomatic secret files, but whose sentence was commuted by President Obama in 2017.
What's next: Manning is expected to appear before a different grand jury next Thursday, May 16.
Go deeper: Timeline: Julian Assange's 9-year legal limbo reaches its climax
Go deeper