Anita Hill: Sexual violence is a national crisis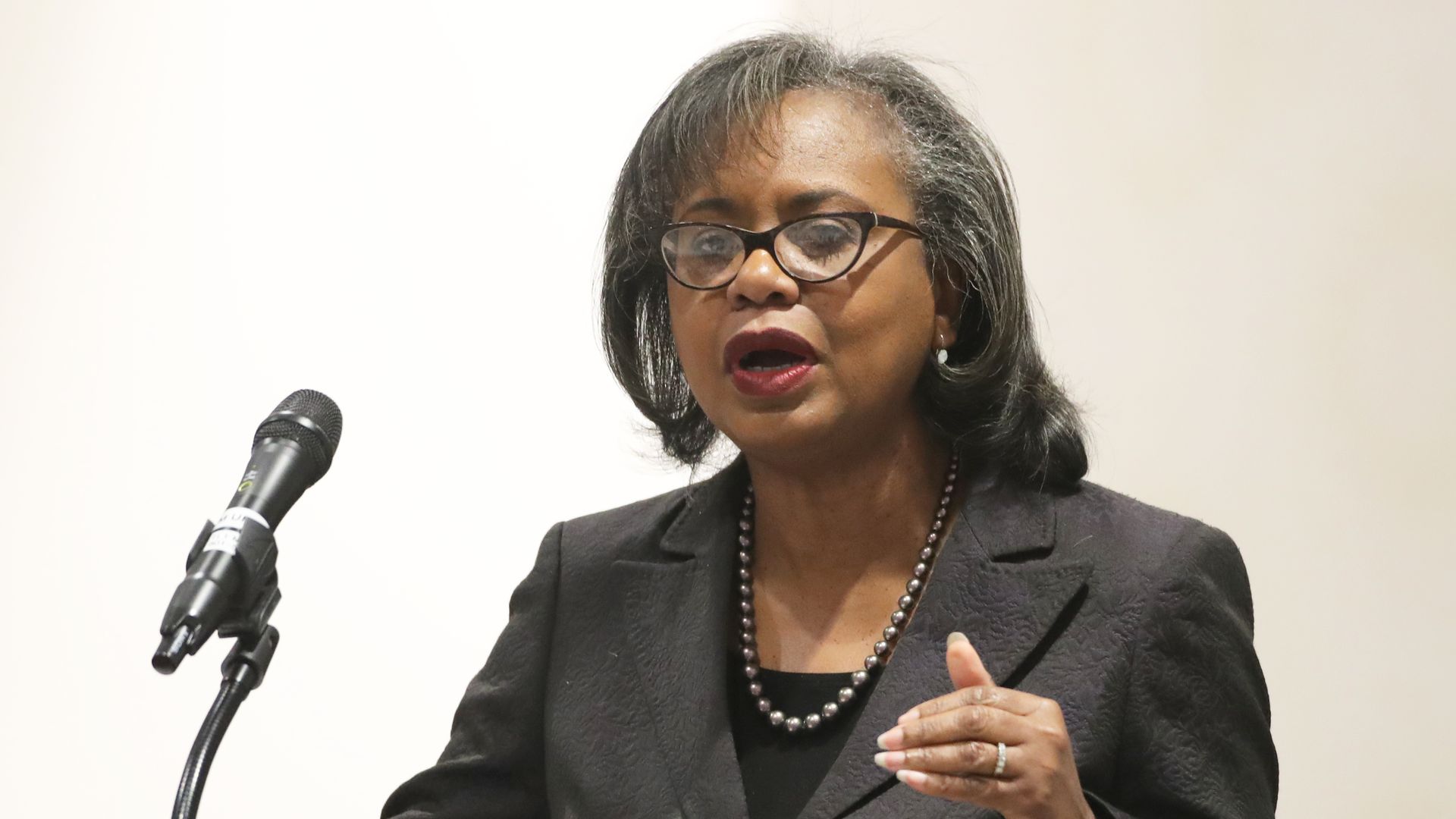 After a recent conversation between former Vice President Joe Biden and Anita Hill, she outlined a series of steps to help end sexual violence and berated the government for its handling of the misconduct in an opinion piece for the New York Times.
"If the Senate Judiciary Committee, led then by Mr. Biden, had done its job and held a hearing that showed that its members understood the seriousness of sexual harassment and other forms of sexual violence, the cultural shift we saw in 2017 after #MeToo might have began in 1991 — with the support of the government."
— Anita Hill wrote a New York Times op-ed
What she's saying: Hill referenced Christine Blasey Ford's late-2018 accusation against Supreme Court Judge Brett Kavanaugh, saying that: "yet again, the process appeared to be concerned with political expediency more than with the truth."
She also wrote: "Sexual violence is a national crisis that requires a national solution," suggesting that Congress should work on more bills like the Be Heard Act, which would federally protect contract, gig and other nontraditional workers from sexual harassment. Hill also focused on sexual harassment within the military saying representatives should be keeping military personnel safe from sexual harassment.
Go deeper: Biden says he regrets not giving Anita Hill "the hearing she deserved"
Go deeper