UN chief seeks to jolt climate ambition with warning of "catastrophe"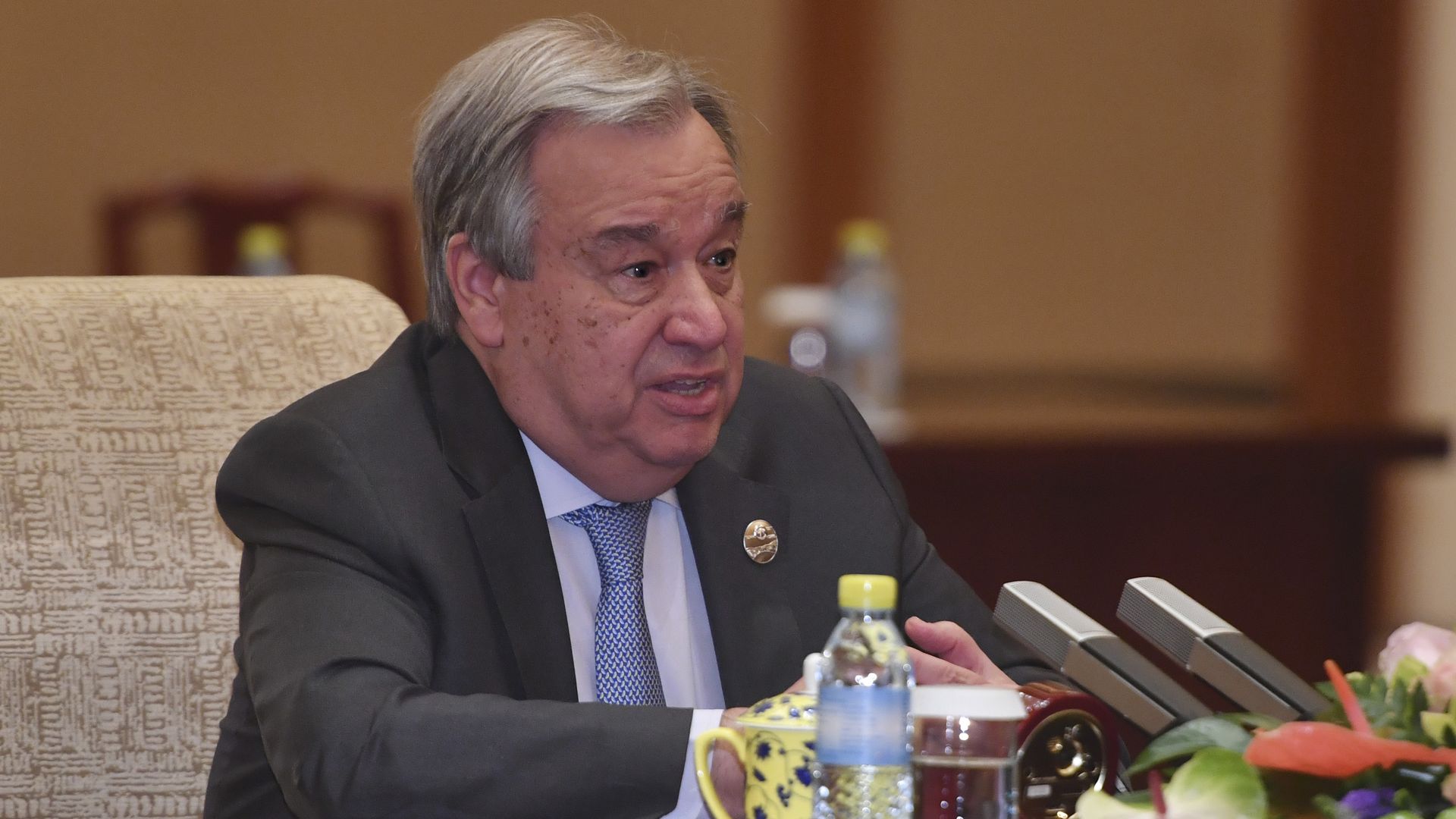 UNs Secretary-General António Guterres is trying to rev up global efforts to achieve climate goals that are slipping out of reach.
Driving the news: In a new interview with AP, he warns of a "catastrophic situation for the whole world" as he prepares to tour Pacific islands facing existential threats from rising seas.
The big picture: Guterres offers big goals ahead of the climate summit he's convening in September, including no new coal-fired power plants built after 2020 and ending fossil fuel subsidies.
He's not giving up on achieving net-zero global emissions by 2050 (that is, a mix of emissions cuts and systems that remove atmospheric CO2).
Between the lines: The coal target won't happen, and subsidies are a long-term project. They totaled over $300 billion in 2017 (and that doesn't even count production subsidies).
But by offering aggressive goals, it appears Guterres wants to reset the conversation around ambition to limit temperature rise to 1.5⁰C.
That Hail Mary target would require extraordinarily sharp cuts in years and decades ahead, yet emissions are still rising.
The bottom line: "It is achievable, but it needs a transformational approach," he tells AP, citing huge shifts needed in power, transport, industry, and agriculture.
Go deeper: UN details massive changes needed to slow global warming
Go deeper