Pope Francis issues sweeping new law for sexual abuse reporting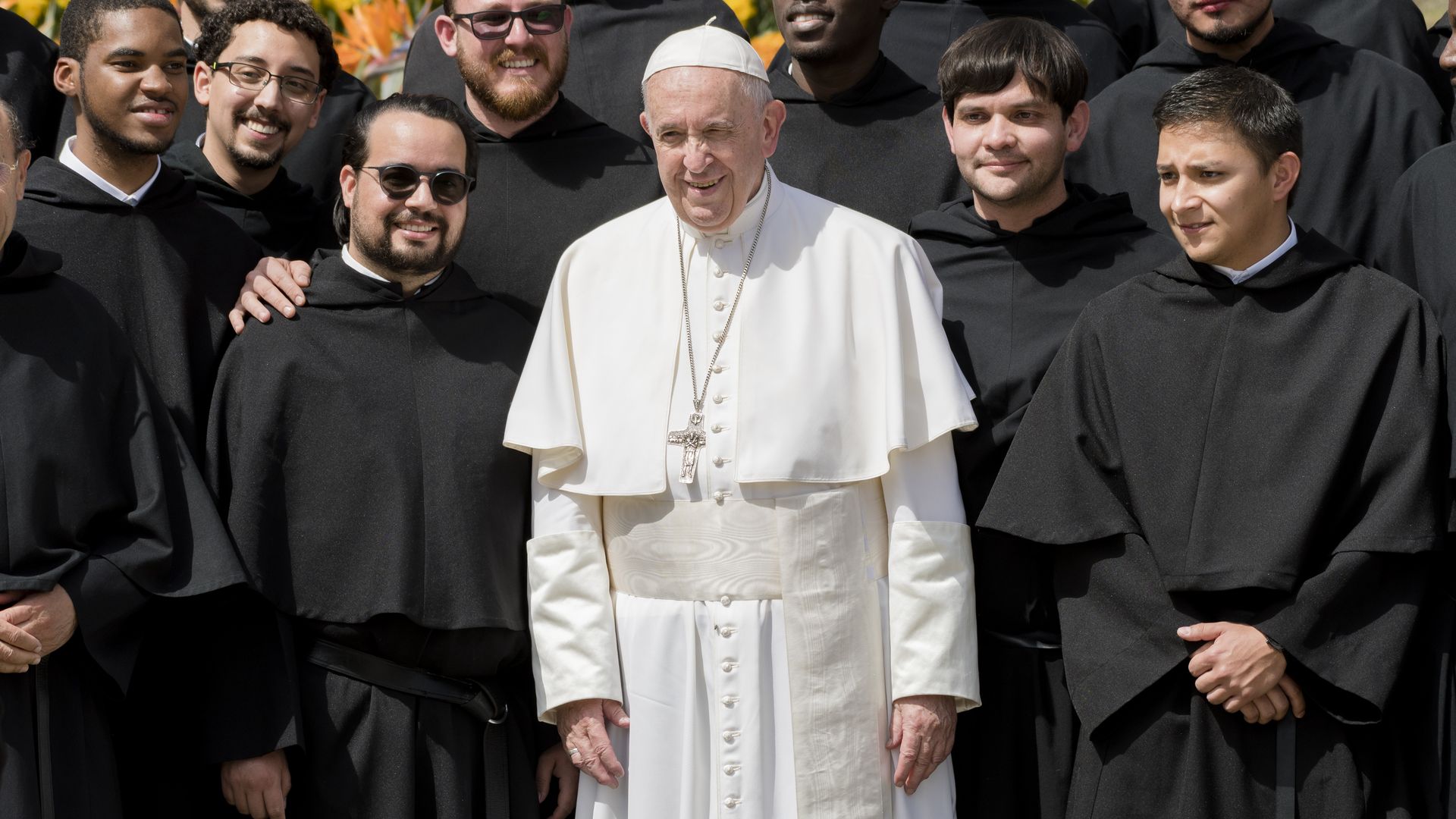 Pope Francis issued a sweeping new Vatican law Thursday that requires all priests and nuns worldwide to report sexual abuse and subsequent coverups to Catholic Church authorities, the AP reports.
Why it matters: This is the Church's latest attempt to salvage its reputation and to curb mounting criticisms of its institutional negligence toward sexual abuse victims.
The big picture: The system makes the Church's priests and nuns worldwide "mandated reporters" of sexual abuse and assault — similar to the system in place for university employees in the U.S. It also guarantees them whistleblower protections and outlines procedures when the accused is a religious superior, like a bishop or cardinal.
The new laws require dioceses worldwide to implement systems that allow confidential reporting. It also makes no distinction about past cases, meaning that systems could see a flood of retroactive reports of abuse from long ago.
The laws include no punishment for priests and nuns who choose not to report cases of abuse — and has no sanctions in place for diocese that choose not to implement reporting systems.
Victims who report sexual abuse must be offered mental and spiritual assistance, but the law includes no form of financial reparations.
Go deeper: Former Pope blames the sexual revolution, secularism for abuse in Catholic Church
Go deeper