GM's Lordstown announcement shakes up the electric pickup truck race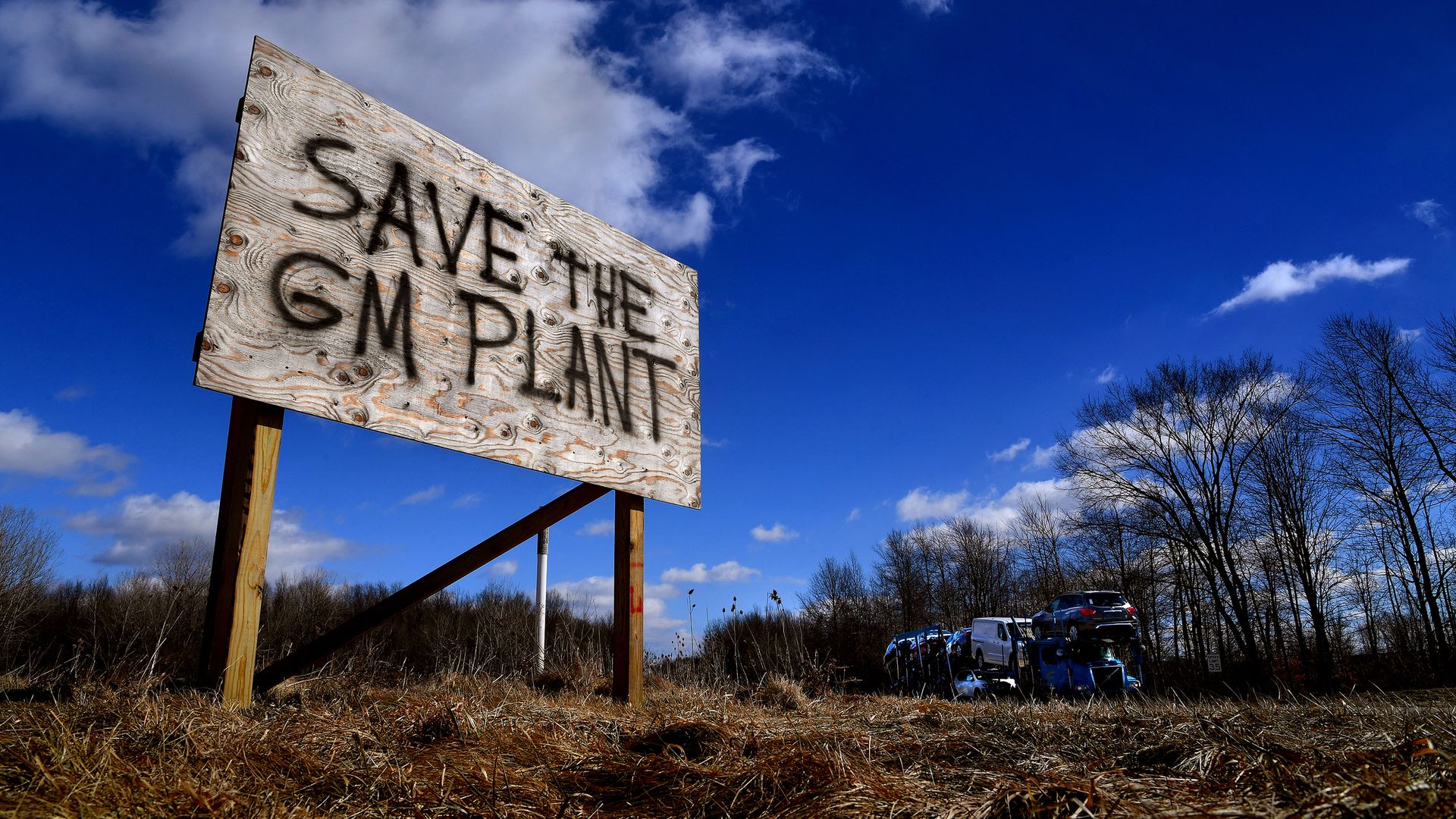 GM's plan to sell its shuttered Lordstown, Ohio, plant to the Workhorse Group, an electric truck company, would remove a political headache for GM and is already bringing new prominence to the little-known buyer.
Driving the news: GM is in talks with Workhorse and an affiliated party to "bring significant production and electric vehicle assembly jobs to the plant."
Why it matters for EVs: The popularity of pickups makes them a potentially huge market for electric models.
Wednesday's news is the latest development in the intensifying race to push electric pickups into the mainstream, for both commercial use — which is Workhorse's focus — and personal vehicles.
What's happening: Other recent developments in this race include:
Amazon and Ford both recently invested in Rivian, which is developing an electric pickup and other vehicles, and Ford also has separate plans to electrify the popular F-150 on its own.
GM's own broad electrification strategy includes full size pickups, CEO Mary Barra said in late April.
Tesla is also working on an electric pickup design.
The big picture: The sale is likely to help ease political pressure on GM, which has been under fire over the restructuring announced in late 2018 that included layoffs.
GM also said it's investing $700 million to expand operations in 3 other Ohio locations. The news emerged when GM-critic President Trump, citing a call with Barra, tweeted about it.
It's also a major lift for Workhorse, which saw its stock soar by 215% (and it's still rising in pre-market trading).
What's next: "The first vehicle we would plan to build if we were to purchase the Lordstown Complex would be a commercial electric pickup, blending Workhorse's technology with Lordstown's manufacturing expertise," Workhorse co-founder Steve Burns said in a statement.
Go deeper: The Vindicator, an Ohio newspaper, has much more here.
Go deeper