Donald Trump Jr.'s Senate Intel subpoena faces GOP backlash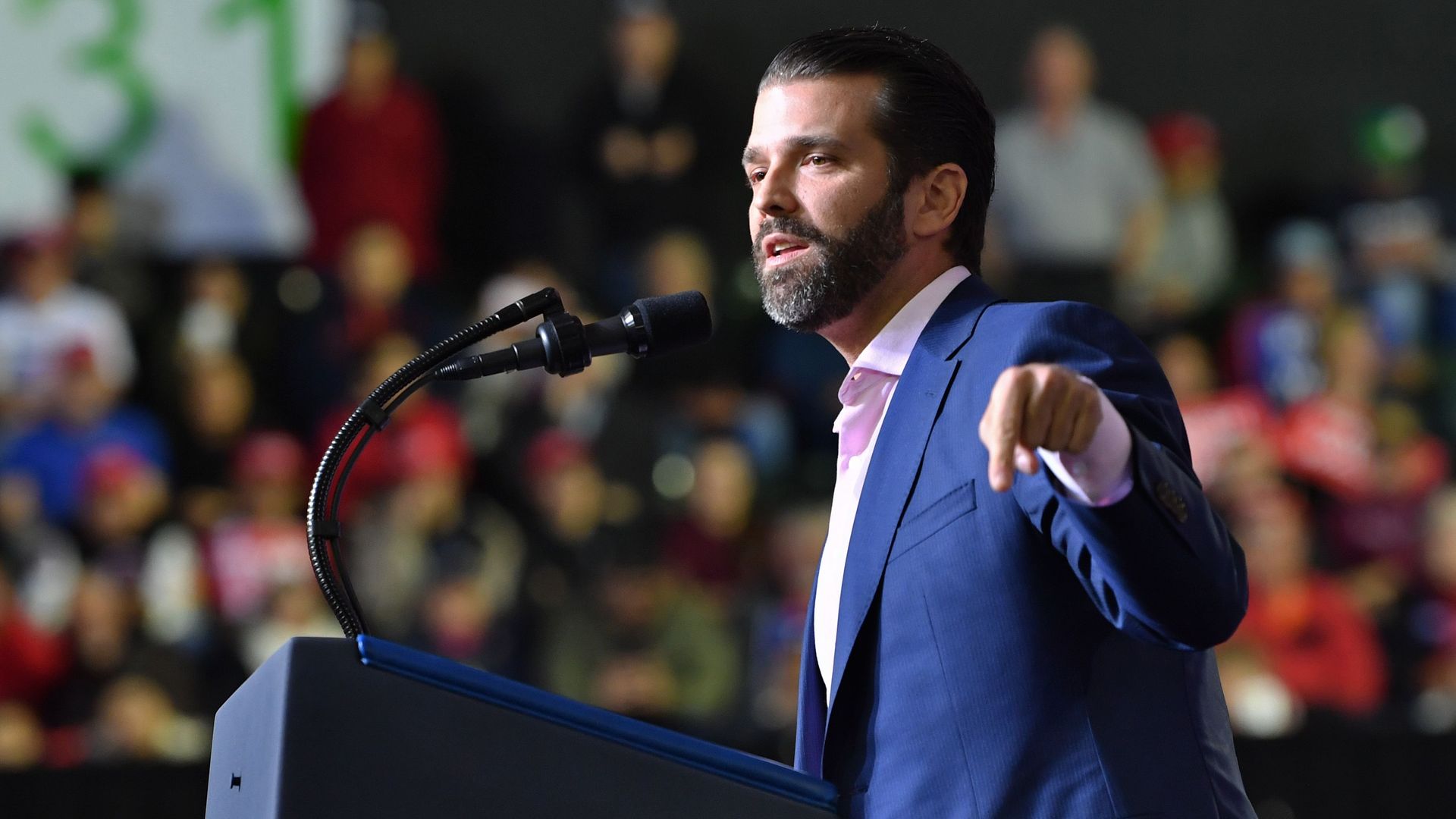 A Republican backlash has followed the decision by the Republican-led Senate Intelligence Committee to subpoena Donald Trump Jr. in relation to the Russia investigation.
Be smart: Senate Intel Chair Richard Burr (R-N.C.) may be more resilient to this kind of pressure than most Republicans would be.
He's not running for re-election, and prides himself on running a committee that has remained largely bipartisan and resistant to outside pressures.
Still, he'll likely face an onslaught from Don Jr.'s many allies that may rival the kind of attacks anti-Trump senators like Bob Corker and Jeff Flake endured before their retirements from politics.
Worth noting: The committee sent Trump Jr. the subpoena several weeks ago, per sources familiar — well before Senate Majority Leader Mitch McConnell said it was time to move on from the Russia probe on the Senate floor earlier this week.
A source close to Don Jr. tells me:
Don is a private citizen, who has already been cleared by Mueller after a two-year investigation. He has done 8-9 hours of testimony in front of Senate Intel already and 27 hours of testimony in front of various committees in total.
When he originally agreed to testify in front of the Senate Intel Committee in 2017, there was an agreement between Don and the Committee that he would only have to come in and testify a single time as long as he was willing to stay for as long as they'd like, which Don did.
Don continues to cooperate by producing documents and is willing to answer written questions, but no lawyer would ever agree to allow their client to participate in what is an obvious P.R. stunt.
What they're saying:
Sen. Rand Paul (R-Ky.): "Apparently the Republican chair of the Senate Intel Committee didn't get the memo from the Majority Leader that this case was closed."
House Republican Leader Kevin McCarthy: "@DonaldJTrumpJr has already spent dozens of hours testifying in front of Congressional committees. Endless investigations—by either party—won't change the fact that there was NO collusion. It's time to move on. It's time to focus on ISSUES, not investigations."
Rep. Lee Zeldin (R-N.Y.): "Weak & ridiculous for Senate to perpetuate the Russia Collusion Delusion by continuing to harass @DonaldJTrumpJr. They should NOT be taking orders from unhinged resistance Dems. Let's work together to help POTUS move US forward."
White House chief of staff Mick Mulvaney called it "bad form," for the Republican-led Senate Intelligence Committee to subpoena Trump Jr. without providing advance notice, telling CBS News: "I have no difficulty with bipartisanship, but to subpoena the president of the United States's son and not at least get a heads-up..."
President Trump himself told reporters on Thursday that he was "very surprised" that his son was subpoenaed: "I saw Richard Burr saying there was no collusion two or three weeks ago. ... [Don Jr.] has now testified for 20 hours or something, a massive amount of time.'
Go deeper ... Timeline: Here's what we know about Trump Tower Moscow
Go deeper