Disciplinary trial to proceed for officer accused in chokehold death of Eric Garner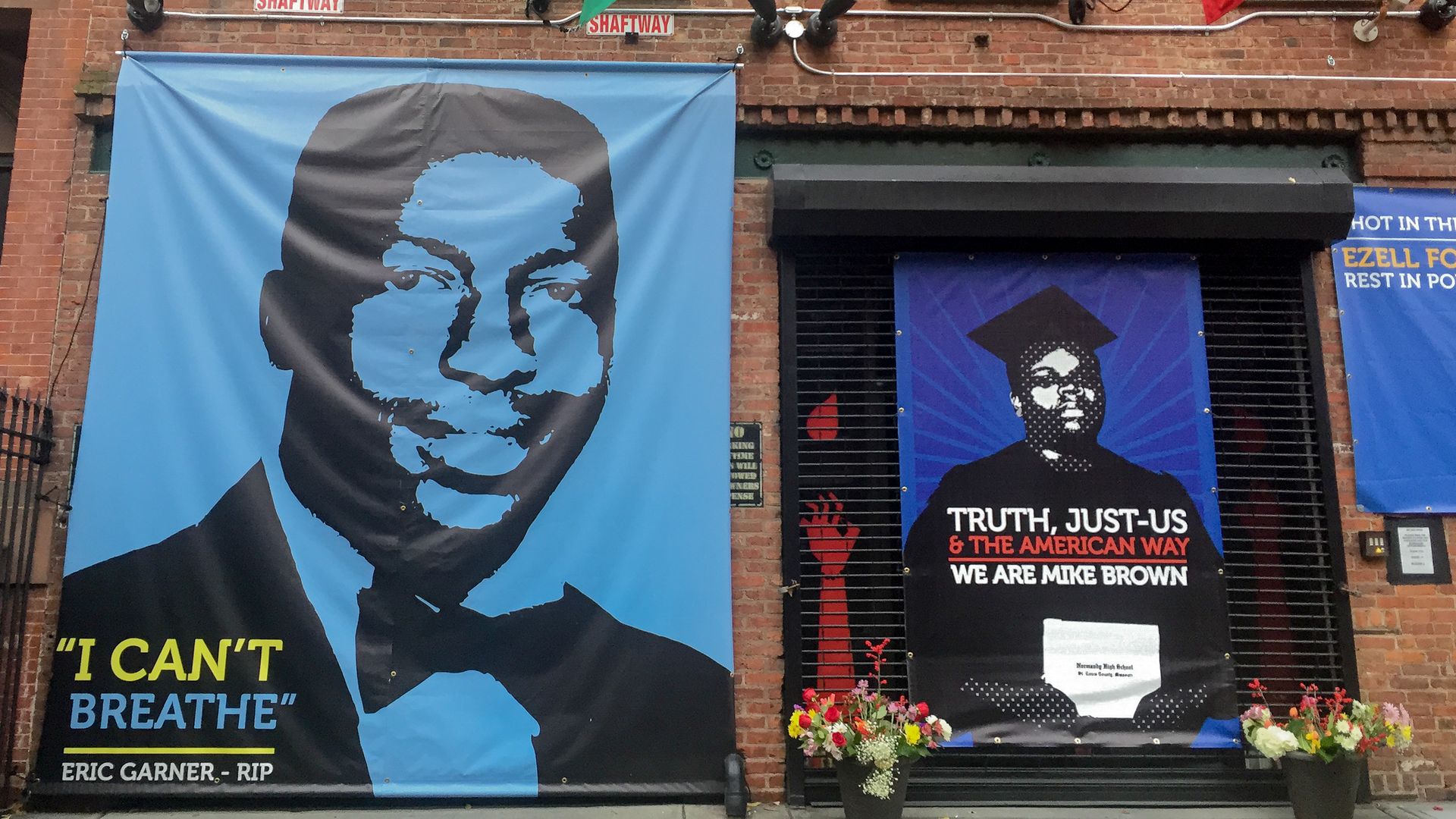 A New York City judge ruled on Thursday that a disciplinary trial for the white police officer — accused of using a chokehold that led to unarmed black man Eric Garner's death in 2014 — can take place on Monday, May 13, reports the AP.
Why it matters: The end of Garner's life, and his final words: "I can't breathe," became a symbolic slogan within the Black Lives Matter movement and the ongoing debate over police brutality.
The backdrop: Officer Daniel Pantaleo has been accused of choking Garner on Staten Island where he was stopped for allegedly selling loose cigarettes, per the New York Times. Pantaleo was cleared of a criminal conviction and has been on desk-duty since the incident. Garner's family did receive a $5.9 million settlement from the City of New York, per MSNBC.
The New York City Police Department spent $35 million to retrain officers to discontinue the use of strangleholds since the incident. Chokehold reports have declined gradually in the 5 years since Garner's death, when they peaked at 244 allegations. But complaints persist regarding officers using the forceful tactic, the New York Times reports. Only some of the officers involved in these complaints of misconduct have been disciplined, and to date, no one has been fired, per the New York Times.
Go deeper