America's pent-up thirst for climate change policy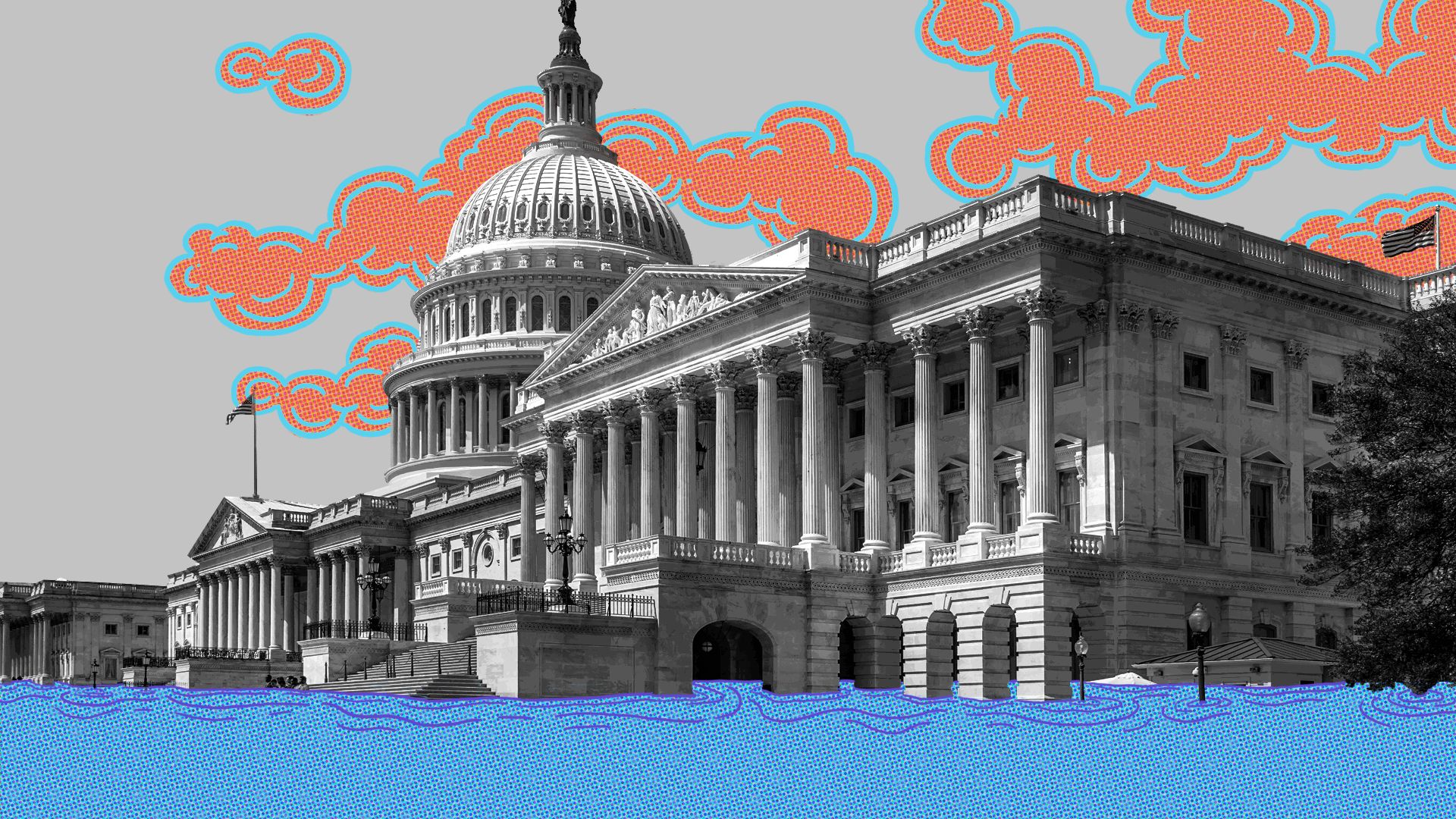 Lawmakers offer lots of bills every day that just vanish into the ether, but yesterday my inbox filled up with responses to a new energy proposal, and the rollout says a lot about the state of play heading into the 2020 elections.
Driving the news: 2 Democrats — Sen. Tina Smith and Rep. Ben Ray Luján — unveiled plans for a "clean energy standard" that would require utilities to supply escalating amounts of carbon-free power annually over coming decades.
Why it matters: It's a big but also detailed marker and clearly has plenty of advance organizing behind it.
And it shows how Democrats are starting to try and gain traction for specific ideas should a political window open in years ahead.
It's the latest iteration of a proposed national clean power standard, an idea floating around in some form for a decade.
By the numbers: The intricate system recognizes regional differences, but overall sponsors say it would cut power-sector emissions by nearly 80% in 2035 (relative to 2005 levels) and get close to net-zero by mid-century. Modeling by the nonpartisan think tank Resources for the Future concludes it would...
Boost renewables to 56% of total generation in 2035 and avoid retirement of 43 gigawatts of nuclear capacity by that date.
Cut fossil fuel generation to 26% of the nationwide total by 2035, while increasing average retail electricity rates by 4%.
Of note: RFF helped with technical analysis during the development of the legislation.
Between the lines: The rollout and early support (more on that below) suggests advocates of an approach that backs a suite of zero-carbon technologies are gaining the upper hand over calls on the left for a renewables-only vision.
The big question: Whether there's any chance of GOP support. It's not a totally bananas possibility.
It matters because even if Democrats win the White House, they would need some Republicans to advance big policies (unless they also took the Senate and killed the filibuster).
A source familiar with the bill's development tells me that sponsors have been in discussions with potential GOP backers.
Flashback: Roughly a decade ago, GOP Sen. Lindsey Graham floated a version of a "clean" standard, albeit as Republicans were countering largely Democratic calls for renewables-only mandate.
GOP Sen. Lisa Murkowski has also expressed openness to the idea, per this piece I wrote for The Hill in 2010.
What they're saying: The bill is supported by United Steelworkers, the Utility Workers Union of America, the Union of Concerned Scientists, and the Clean Air Task Force, sponsors say.
The National Wildlife Federation and The Center for Climate and Energy Solutions also sent me emails supportive of the idea.
Go deeper:
Go deeper