NYT: Trump tax records revealed $1 billion in business losses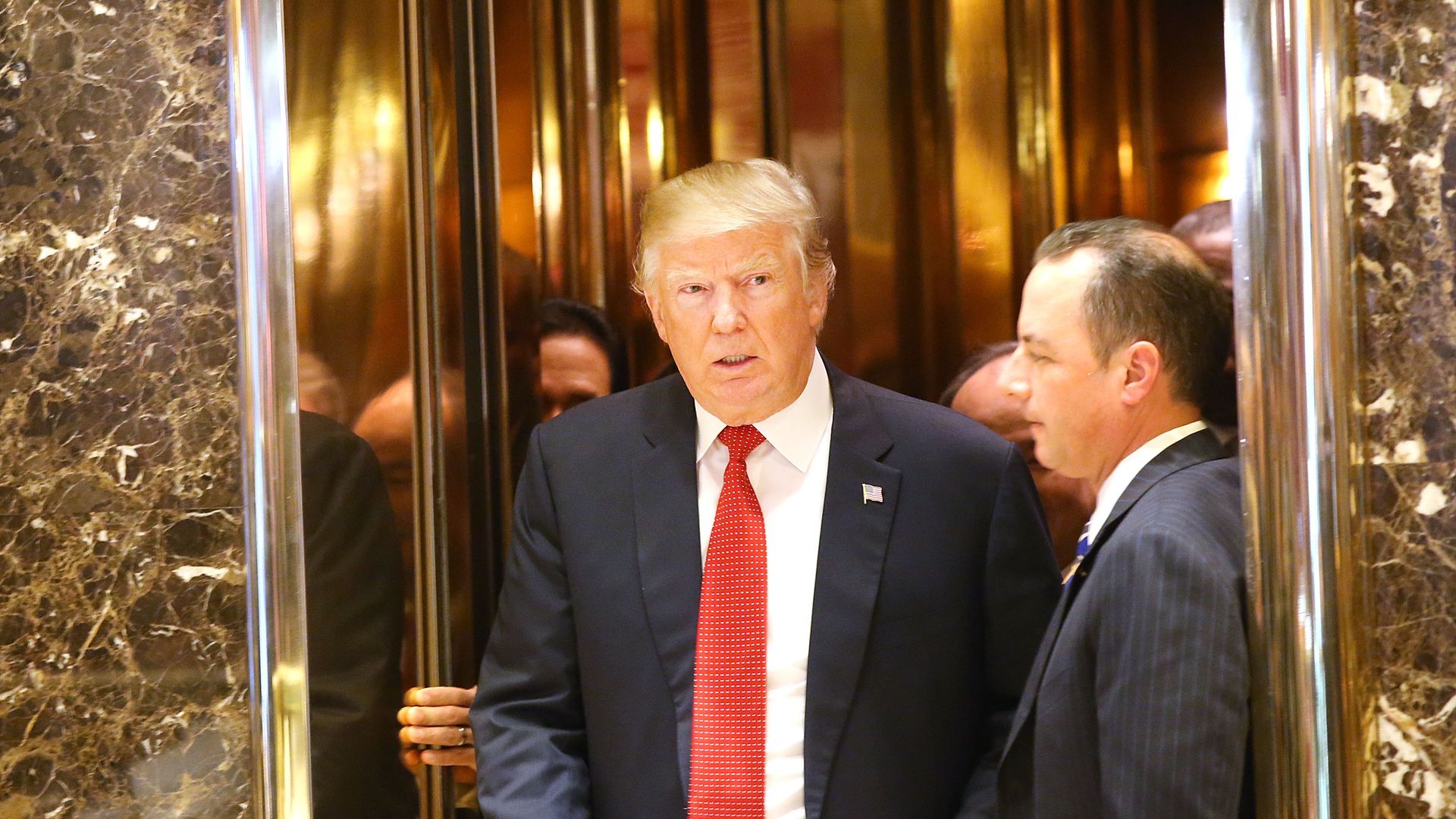 A decade of tax information obtained by the New York Times illustrates that in 1985, Trump reported losses of $46.1 million from his primary businesses — casinos, hotels and retail spaces — with losses totaling $1.17 billion through 1994, according to his federal income tax returns.
The big picture: The Times reports that Trump lost more than nearly any other American taxpayer when compared to a high-income data sampling compiled annually. He seems to have lost enough money that he was able to avoid paying income taxes for 8 of the 10 years.
Trump's business losses between 1990 and 1991 alone totaled more than $250 million annually, the Times reports.
The returns do not cover 2013–2018, the years at the center of an ongoing dispute between the Trump administration and Democrats.
What they're saying: Last Saturday, Charles J. Harder, a lawyer of Trump's, called the tax information "demonstrably false," and said the NYT's statements "about the president's tax returns and business from 30 years ago are highly inaccurate."
"I.R.S. transcripts, particularly before the days of electronic filing, are notoriously inaccurate" and "would not be able to provide a reasonable picture of any taxpayer's return," Harder said.
"Mark J. Mazur, a former director of research, analysis and statistics at the I.R.S., said that, far from being considered unreliable, data used to create such transcripts had undergone quality control for decades and had been used to analyze economic trends and set national policy," reports the Times.
Go deeper