Three Mile Island will begin planned shutdown on June 1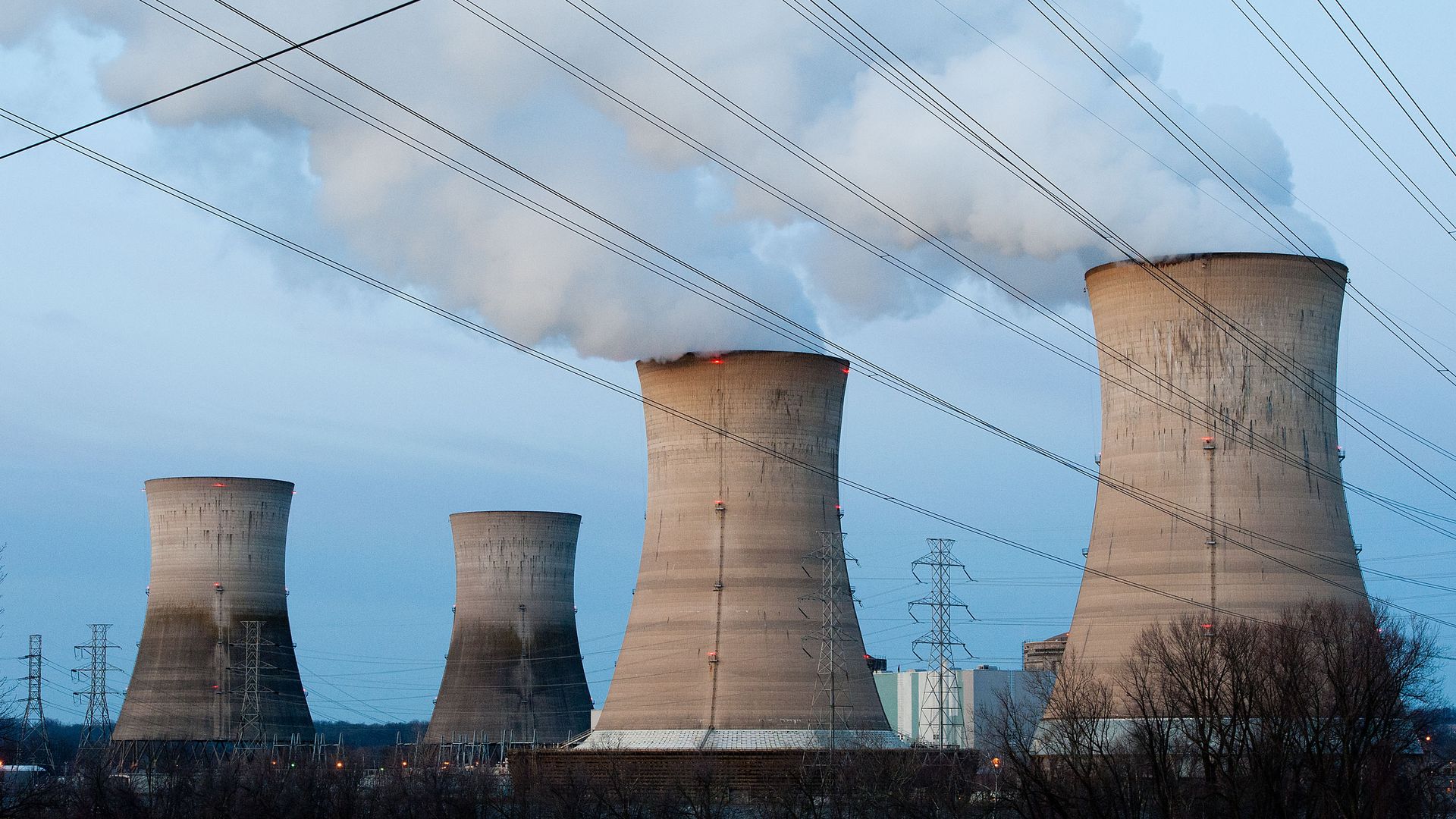 Three Mile Island nuclear power plant will begin a planned shutdown on June 1 now that owner Exelon confirmed it won't receive financial aid from Pennsylvania's government, AP reports.
The impact: Nuclear provides 94% of Pennsylvania's carbon-free electricity. Coal and natural gas plants — which burn fuel cheaper, but emit carbon dioxide — are expected to make up for the lost power. As for jobs, the plant employs nearly 700 people.
The intrigue: Three Mile Island was the site of America's worst nuclear-energy accident in 1979. One reactor shut down following that, which has created extra financial hurdles for the plant since.
The big picture: Nuclear power plants aren't compensated for their carbon-free profiles like wind and solar, so plants across the country are being financially squeezed in similar situations. One-third of America's nuclear power could be taken offline in the next few years, while as much as two-thirds could be unprofitable in the same amount of time, according to MIT research.
What's next: The plant will be offline by Sept. 30, according to Exelon.
Go deeper: As climate change worsens, America faces more nuclear closures ("Axios on HBO" segment)
Go deeper