How Jerome Powell's Fed thinks about climate change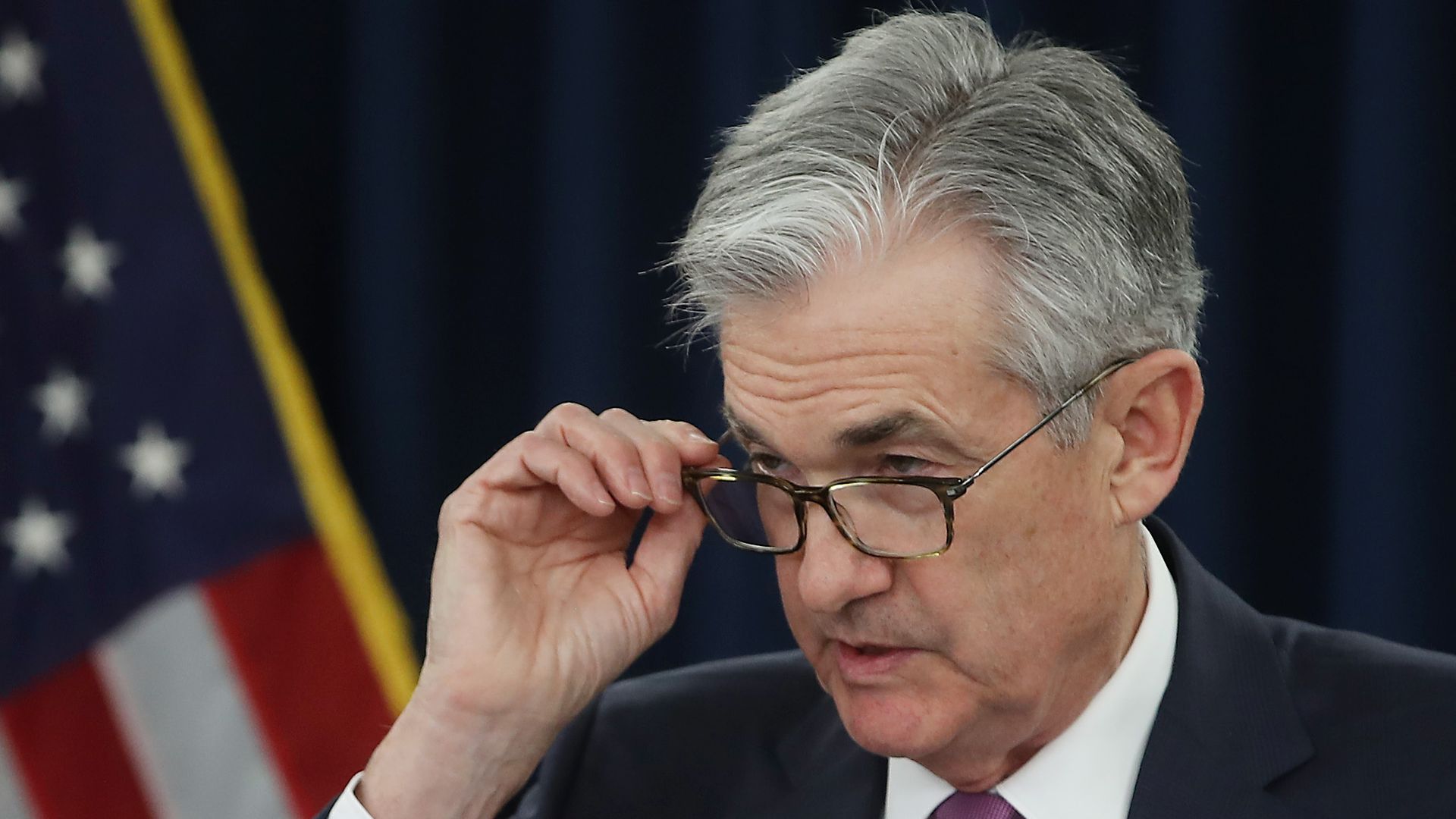 Federal Reserve Chair Jerome Powell told lawmakers the Fed is working to prepare financial institutions for severe weather events, even though climate is more broadly something "entrusted to other agencies."
Why it matters: Powell's April 18 letter, made public yesterday, provides a closer look than his previous public comments at how the Fed views the financial risks of extreme weather events that global warming is making more intense.
Powell notes that severe weather can not only "devastate" local economies, including banks, but also "temporarily affect national economic output and employment."
His letter explains how the Fed's risk framework for monitoring financial system stability sees episodes of extreme weather as potential shocks that can have ripple effects beyond straining insurance companies.
But, but, but: The letter is more moderate than a recent report by officials at the San Francisco Fed, and the calls to action of major central banks.
Our thought bubble: Via Axios' Dion Rabouin, Powell has been the perhaps the most political Fed chair ever. He's taken the view that the Fed is fighting for its survival. A big part of that fight is avoiding public confrontation with President Trump, who has staunchly opposed action on climate change, whenever possible.
What they're saying: Democratic Sen. Brian Schatz, who led a January inquiry to the Fed, the FDIC and the Office of the Comptroller of the Currency with 19 colleagues, attacked the agencies' responses via Twitter, calling them "garbage."
"[A]ccording to the Fed, severe weather isn't new and climate change isn't their responsibility," he said. "The American agencies that oversee the financial system have decided to ignore climate change."
Go deeper: The Fed outlines potential economic fallout from global warming
Go deeper