White House instructs Don McGahn not to comply with House subpoena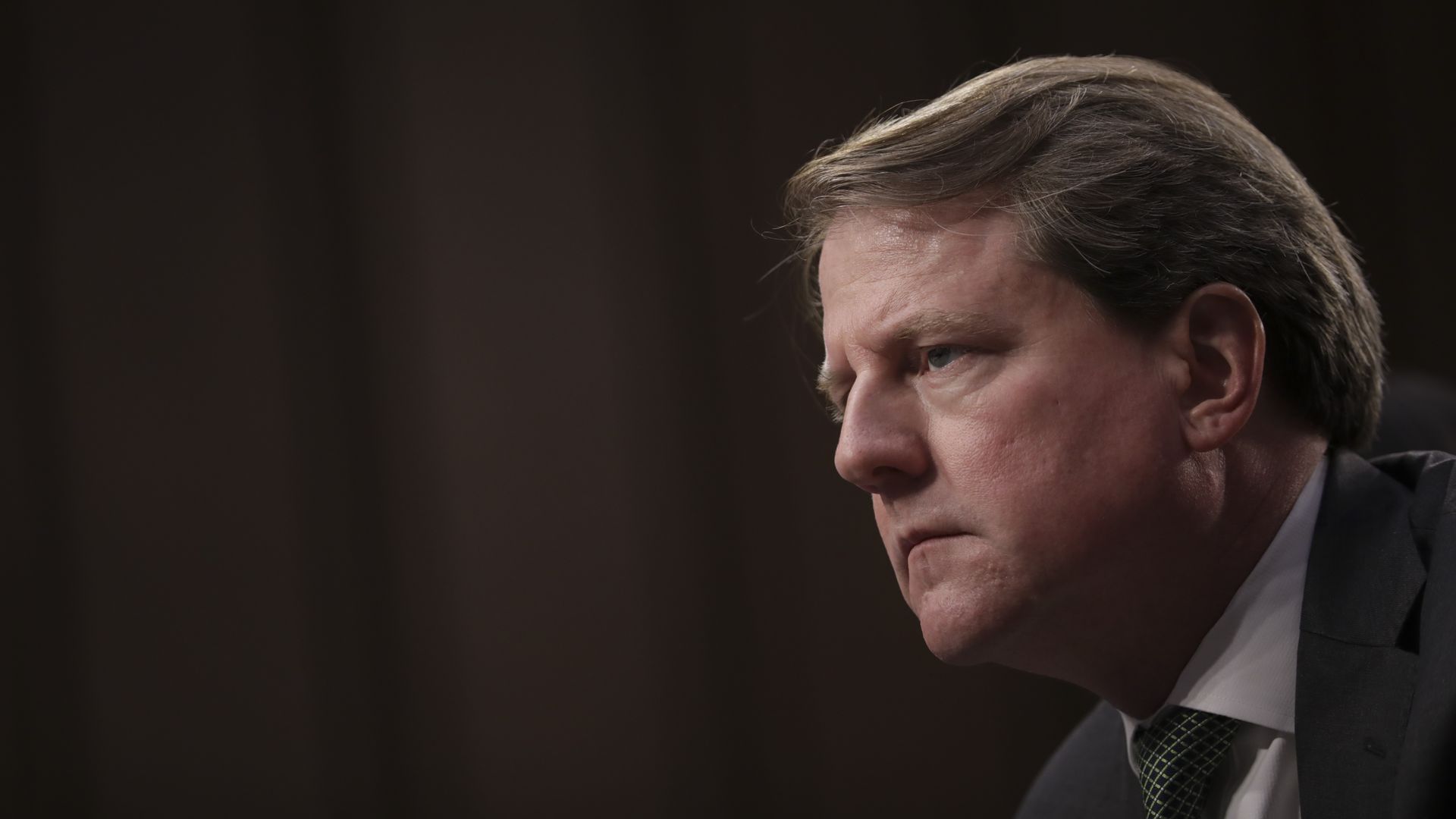 White House counsel Pat Cipollone has instructed former counsel Don McGahn to withhold subpoenaed documents from the House Judiciary Committee.
Driving the news: In a letter to McGahn's lawyer, Cipollone said that the White House provided documents to McGahn as part of special counsel Robert Mueller's investigation with the understanding that they would remain under control of the White House "for all purposes." As such, Cipollone argues that the committee must negotiate with the White House, and that President Trump has the right to invoke executive privilege and prevent the records from being disclosed.
McGahn's lawyer William Burck subsequently wrote a letter to House Judiciary Chairman Jerry Nadler (D-N.Y.) informing him of the White House's decision.
Why it matters: Interviews with McGahn, who cooperated for more than 30 hours with the special counsel's office, are cited in the Mueller report 157 times — more than any other witness. Refusals from McGahn — and other top White House staffers — to obey presidential directives are part of the reason that Trump may have avoided obstructing justice.
The big picture: Trump's White House has moved to a strategy of simply ignoring congressional subpoenas, highlighting a key limitation of congressional oversight — there's not much Democrats can do if the Trump administration says no to everything. And attempts to hold members of previous administrations in contempt of Congress all fizzled, setting the stage for protracted legal battles.
Trump said in an interview with Fox News last week that McGahn and other administration officials should not testify before Congress: "They've testified for many hours, all of them. I would say, it's done ... They shouldn't be looking anymore."
Go deeper