Sandra Bland filmed 2015 traffic stop that preceded her death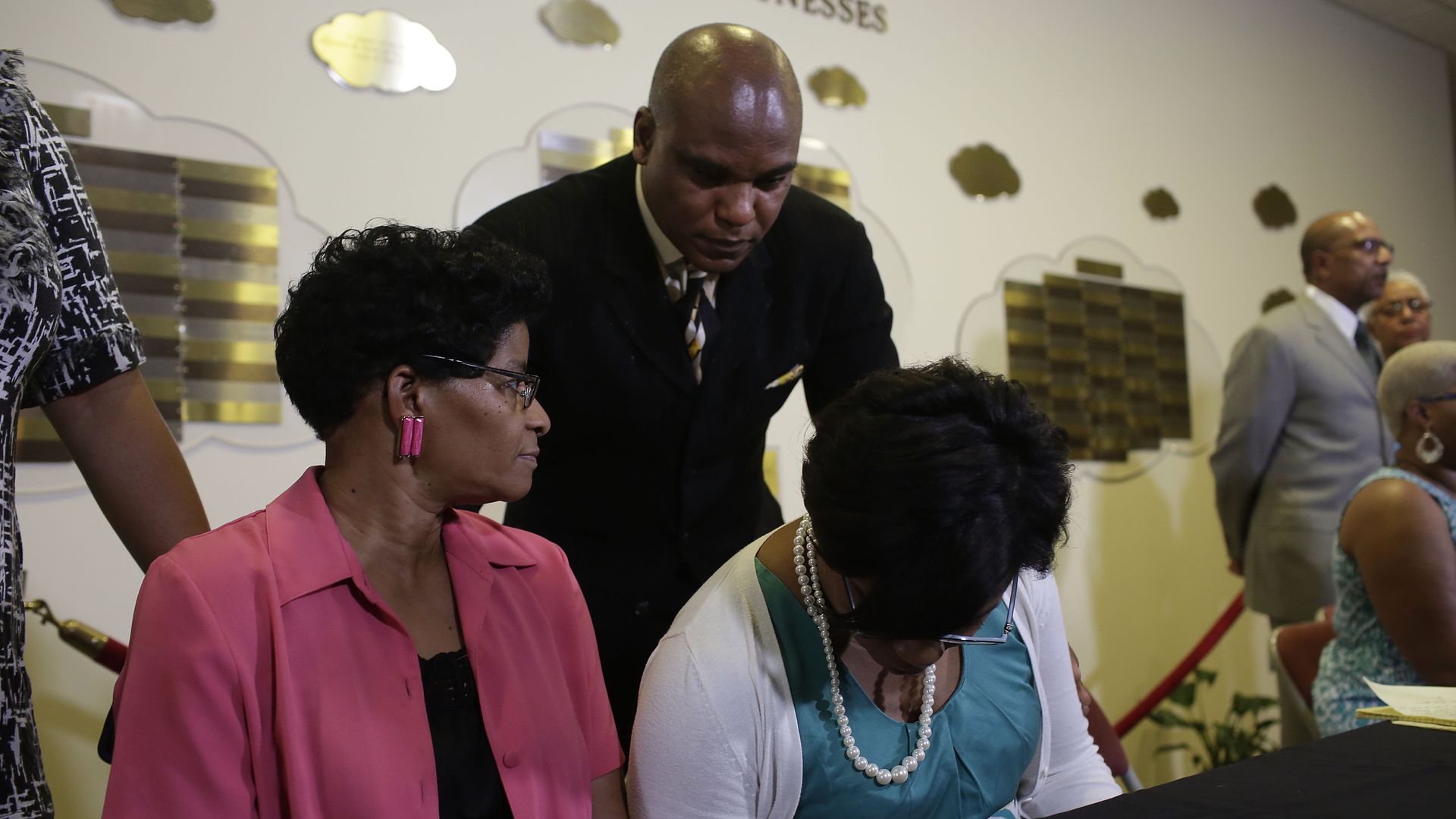 The family of Sandra Bland has called for renewed investigation into her death after Dallas television station WFAA released previously unseen cellphone footage of the 2015 traffic stop that preceded her death, the New York Times reports.
What's new: Bland filmed the traffic stop on her cellphone. The footage shows former Texas state trooper Brian Encinia yelling at Bland to "get out of the car" before he brandished a taser and said "I will light you up!"
"What the video shows is that Encinia had no reason to be in fear of his safety," Bland family attorney Cannon Lambert told the NYT. "The video shows that he wasn't in fear of his safety. You could see that it was a cellphone, he was looking right at it."
What they're saying:
Bland family attorney Cannon Lambert says Bland's footage was not shown to him as evidence during the family's lawsuit against the Texas Department of Public Safety and Waller County, per the Washington Post.
Texas department officials say they provided the footage to Lambert: "The premise that the video was not produced as a part of the discovery process is wrong ... A hard drive containing copies of 820 Gigabytes of data compiled by DPS from its investigation, including the dashcam videos, jail video footage and data from Sandra Bland's cell phone, was part of discovery."
Background: Bland, an African-American woman from Chicago, was found dead in her jail cell 3 days after a traffic stop in 2015. Her death was officially ruled a suicide but her family protested that conclusion, saying she would have not tried to kill herself.
Charges against Encinia were ultimately dropped in exchange for him promising to leave law enforcement, the NYT notes.
The bottom line: Bland's death was a catalyst for nationwide protests against police brutality and police misconduct, which many protesters believed to be causes of her death. Those protests were led largely by Black Lives Matter, which later incorporated Bland's death into the #SayHerName movement.
Go deeper ... Watch "Say Her Name: The Life and Death Of Sandra Bland" on HBO
Go deeper