Turkey's election board gives Erdogan his re-run in Istanbul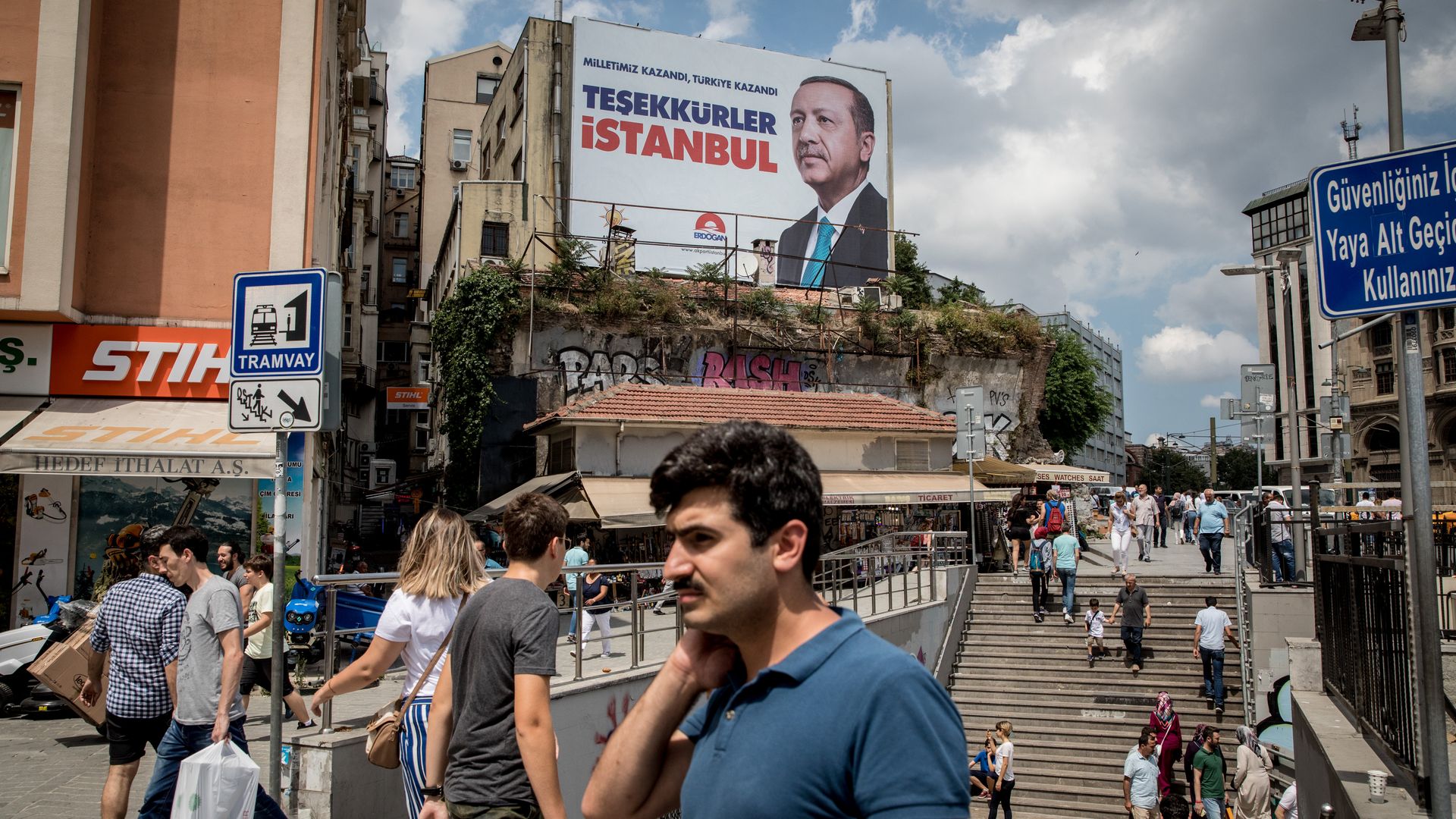 Turkey's election officials today gave in to President Recep Tayyip Erdogan's request for a re-run of the Istanbul mayor's race, five weeks after the ruling AKP suffered a narrow but bruising defeat.
Why it matters: This is a significant blow to Turkey's already damaged democracy. Soner Cagaptay of the Washington Institute calls it "the greatest distortion of democratic elections in Turkey since the country's first free and fair polls in 1950." There are already reports of protests.
Go deeper