South Africa's long-ruling party divided ahead of elections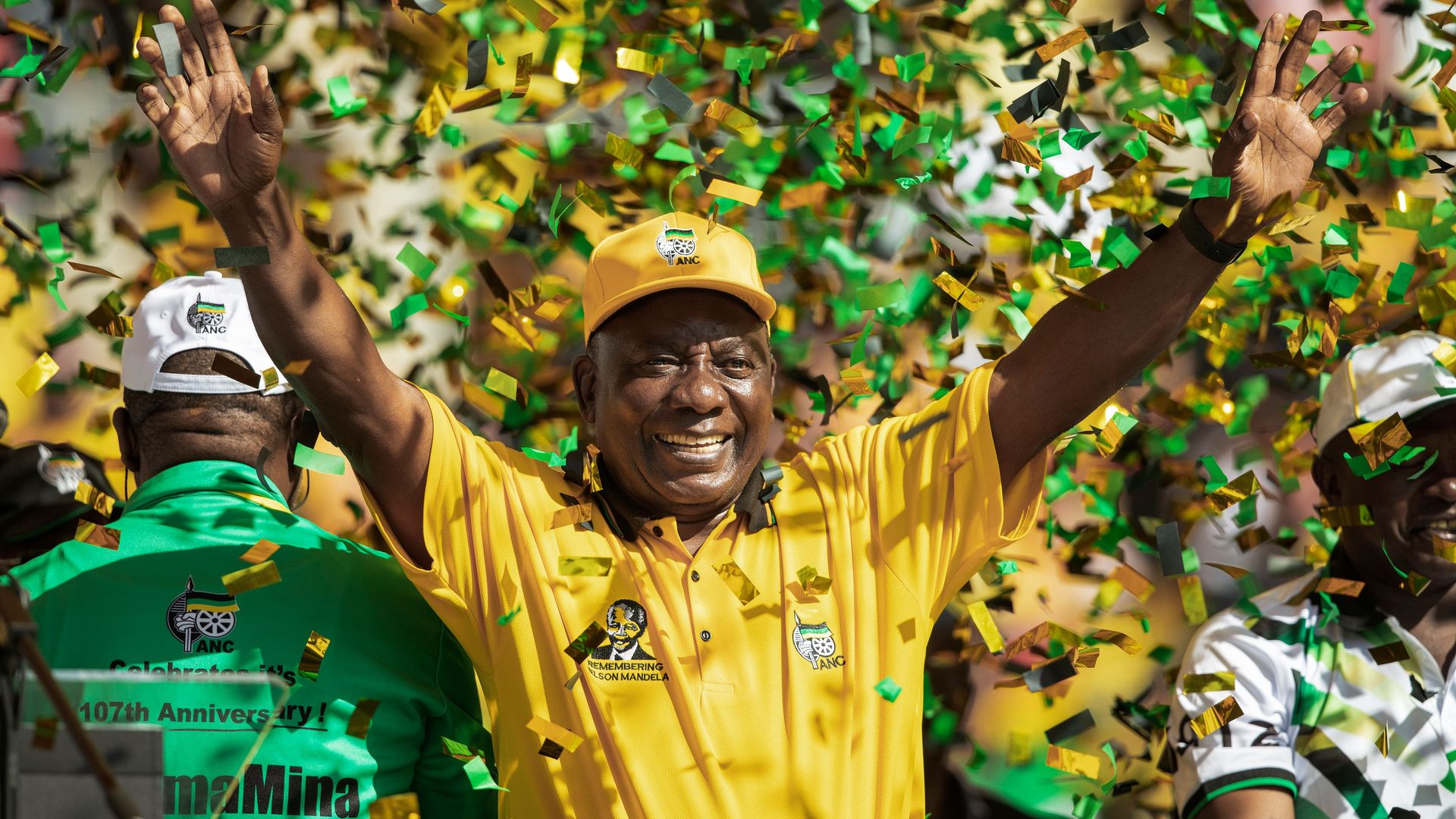 South Africa goes to the polls on Wednesday in the first election since the legendarily corrupt Jacob Zuma was forced out of office in February 2018.
Why it matters: Cyril Ramaphosa replaced Zuma both as president and as leader of the African National Congress (ANC) party, which has ruled South Africa since the end of apartheid in 1994. His supporters say he needs a big mandate to make a break from the Zuma era.
Most polls show the ANC receiving a majority, a result that would guarantee a new term for Ramaphosa (presidents aren't directly elected). Still, the party of Nelson Mandela is far less popular than it once was and deeply divided.
"Ramaphosa needs a united ANC to achieve his agenda, but he doesn't have that," a veteran ANC politician told Reuters. "His enemies are going nowhere."
One of the most polarizing issues Ramaphosa faces is land reform, which he has vowed to "accelerate."
25 years after apartheid, land ownership is still tilted heavily toward white South Africans. As Ariel Levy reports in a New Yorker piece published today, many black South Africans are demanding justice, while some white farmers feel under siege.
Between the lines: Levy quotes someone who has discussed land reform with Ramaphosa:
"Cyril doesn't believe in expropriation without compensation. He got stuck with it. For a state President coming into an ailing economy, taking over the reins from a dysfunctional kleptocrat, and then having to go on a world road show to convince investors to come into the country — while at the same time saying, 'Expropriation without compensation'? It's a nightmare!"
Go deeper