The latest twists in the Occidental-Chevron battle for Anadarko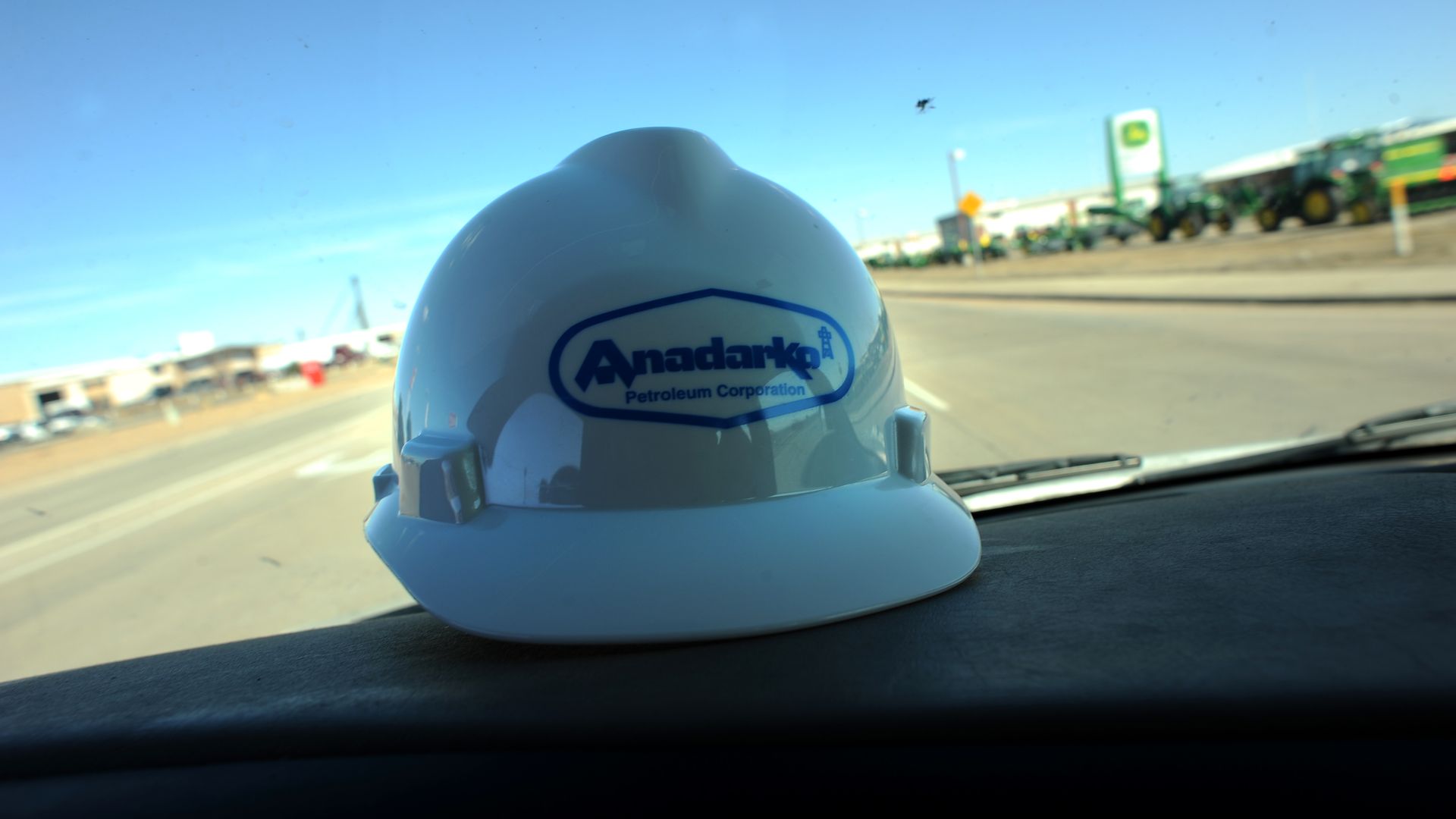 Last night Occidental Petroleum sweetened its offer to trump Chevron's plan to purchase Anadarko Petroleum.
Where it stands: Occidental changed its $76-per-share offer to be 78% cash and 22% stock, compared to the 50-50 split in their prior bid, as they try and snatch Anadarko away from Chevron, a much larger company.
"Our revised proposal represents a premium of approximately 23.3% to the $61.62 per share value of Chevron's offer as of Friday's market close," Occidental said in a letter to Anadarko's board Sunday.
The letter notes that the revised offer would not require approval from Occidental's shareholders, some of whom oppose the deal.
Why it matters: It's the latest twist in what will be the biggest oil megadeal in years, however it turns out.
Late last month Occidental said its total offer, including debt, was valued in the $57 billion range based on its share price at the time.
It shows how powerful oil companies are keen to bolster their holdings in the booming Permian Basin region, where Anadarko has significant acreage.
But, but, but: Anadarko said in a statement last night that they're not ready to switch horses, while pledging to carefully review the revised offer.
"The Chevron Merger Agreement remains in effect and accordingly the Anadarko board reaffirms its existing recommendation of the transaction with Chevron at this time."
The intrigue: The revised offer arrived just hours after another new wrinkle. Occidental and oil-and-gas behemoth Total announced earlier Sunday that Total would pay $8.8 billion for Anadarko's African assets if the Occidental-Anadarko deal happens.
Between the lines: This signals how Occidental is seeking to show that it's well-positioned to emerge from the expensive transaction in a strong position, even though Chevron has much deeper pockets.
That move arrived just days after Warren Buffett pledged to invest $10 billion to help finance Occidental's takeover bid.
Go deeper: Warren Buffett enters Anadarko bidding war with $10 billion commitment
Go deeper