Venezuela's Guaidó: We will "consider" U.S. military intervention if offered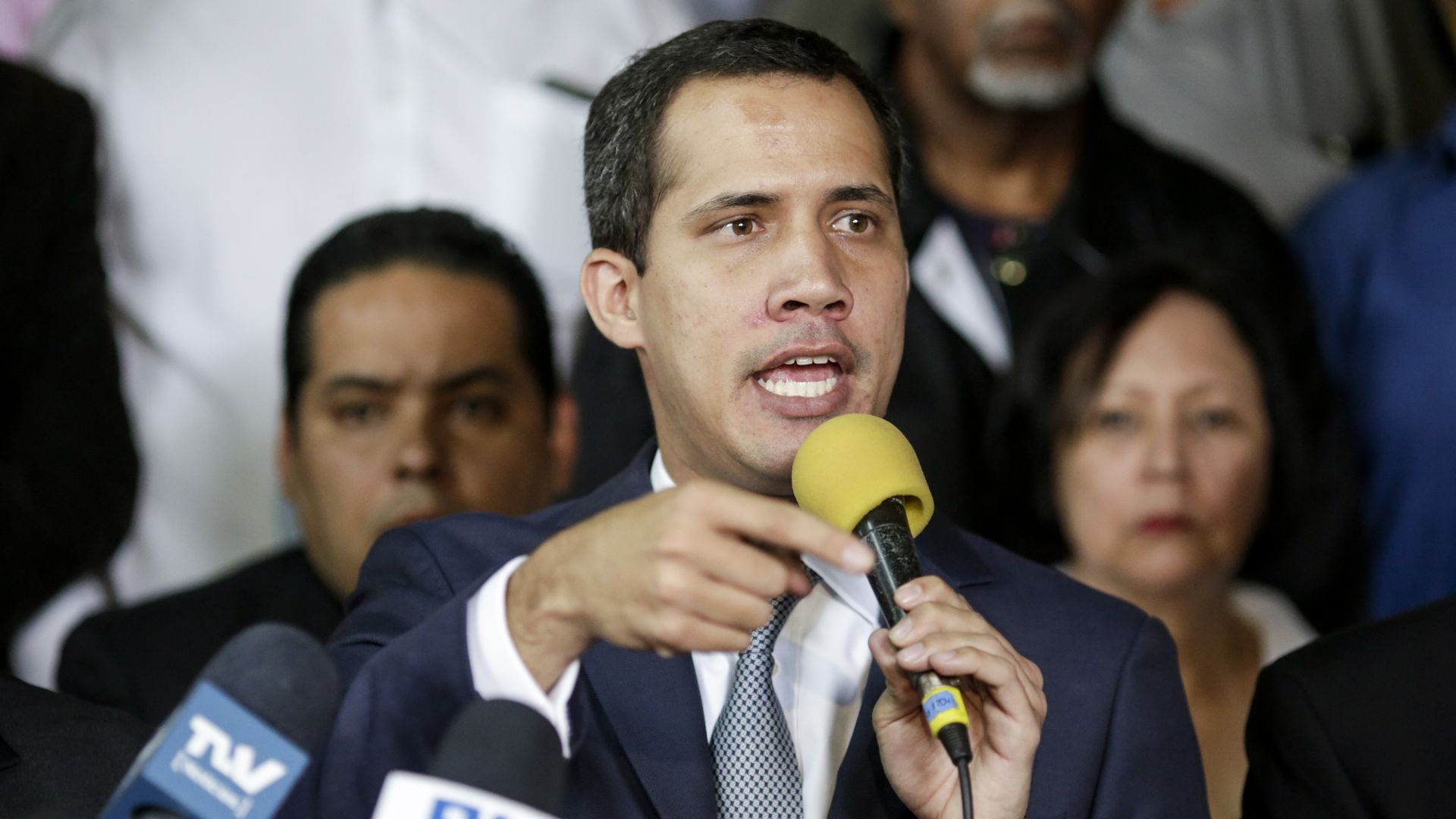 Venezuelan opposition leader Juan Guaidó told the Washington Post that parliament would "consider" U.S. military help if offered by national security adviser John Bolton, calling recent reports out of Washington about possible U.S. intervention "great news."
"It's good to know that important allies like the U.S. are also evaluating the option. That gives us the possibility that if we need cooperation, we know we can get it. I think today there are many Venezuelan soldiers that want to put an end to [leftist guerrillas], and help humanitarian aid get in, who would be happy to receive cooperation to end usurpation. And if that includes the cooperation of honorable countries like the United States, I think that would be an option."
Context: Guaidó's call on the military to oust President Nicolás Maduro this week failed, with the opposition leader admitting to the Post that his movement might need more soldiers and "more officials of the regime to be willing to support it, to back the constitution." The Post's Anthony Faiola notes that the failure of the opposition's plan has threatened to disrupt "what became its single strongest asset in recent months: unity."
It's still uncertain whether the Trump administration would take the drastic step of sending the U.S. military to help oust Maduro, though officials like Bolton and Secretary of State Mike Pompeo have made it clear that all options are on the table.
The safety of Guaidó, whom the administration recognizes as the legitimate leader of Venezuela, remains a "red line."
Go deeper: Venezuelan opposition left exposed after plot unravels
Go deeper