The Milken Conference's diversity problem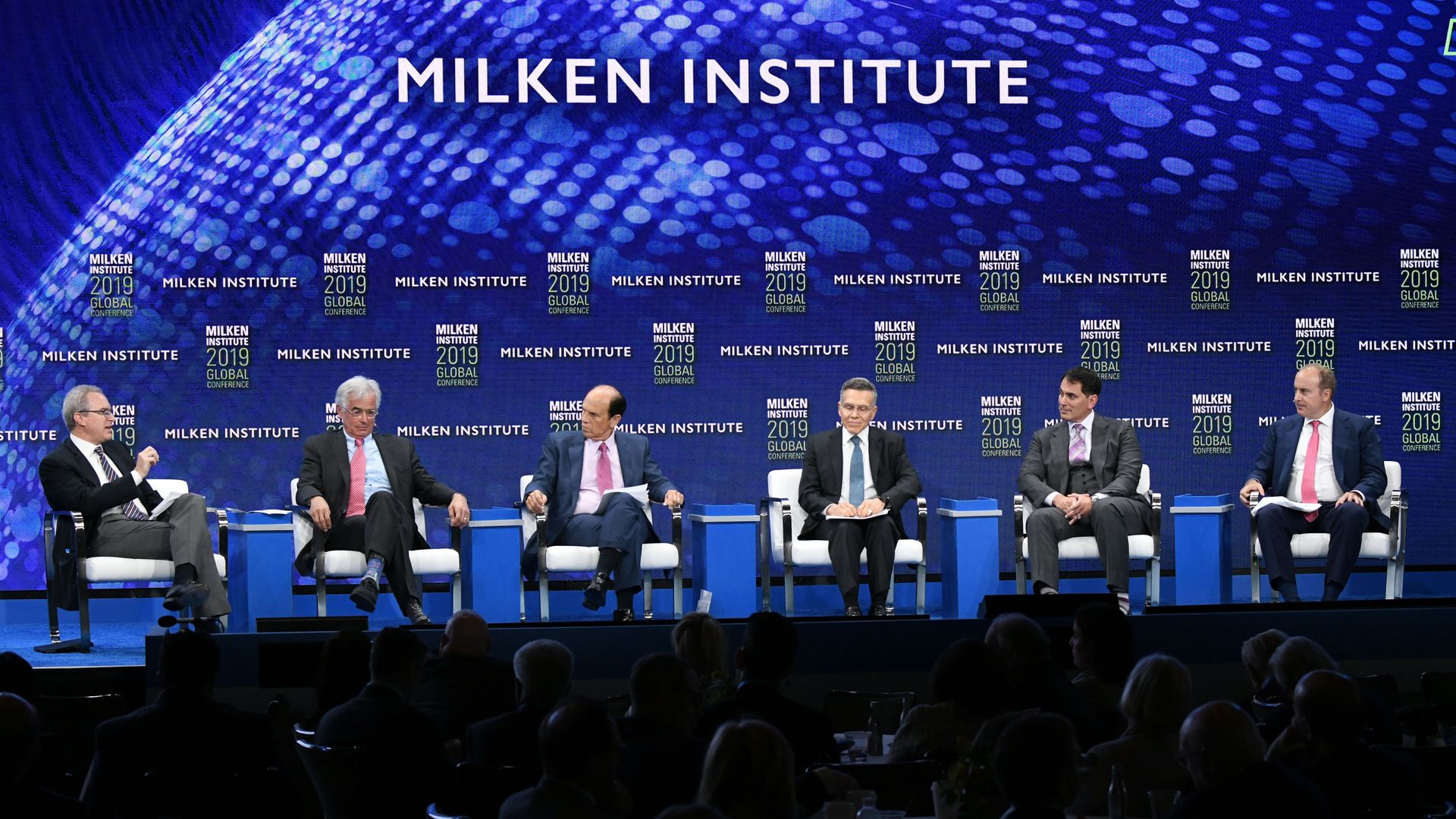 One of the more dubious values in the experience economy is a $15,000 ticket to the Milken Global Conference in Beverly Hills. Milken went to great lengths this year to tout diversity at its 22nd annual conference, but it's still very male and white.
By the numbers: A Milken spokesperson tells Axios that 250 out of its 800 speakers were women, which the conference believes is an improvement over last year, but can't say for sure. They can't say how many speakers were people of color, as they don't track ethnicity.
Only 20% of speakers on the main stage were women, not counting the moderators. Mike Milken himself moderated 10 panels, which between them featured 32 men and 7 women.
The lack of women was felt walking around the conference, as many others pointed out.
I went to 10 panels over the course of 3 days. Just 3 panelists were black, and more often than not, I was the only person of color in the room.
None of the main stage panels, and very few panels generally, were majority women.
One panel, "The Hedge-Fund Shakeout," had four men and one woman debating how to stand out in an environment that's shrinking and underperforming. Missing from the conversation was the lack of diversity at hedge funds, even though the few female-run hedge funds out there have outperformed the rest of the industry.
Why it matters: This is not a problem unique to Milken. This week's Sohn conference, for instance, has 4 women and 17 men speaking. The majority of speakers are white.
Go deeper