What we're driving: 2020 Mercedes GLE 450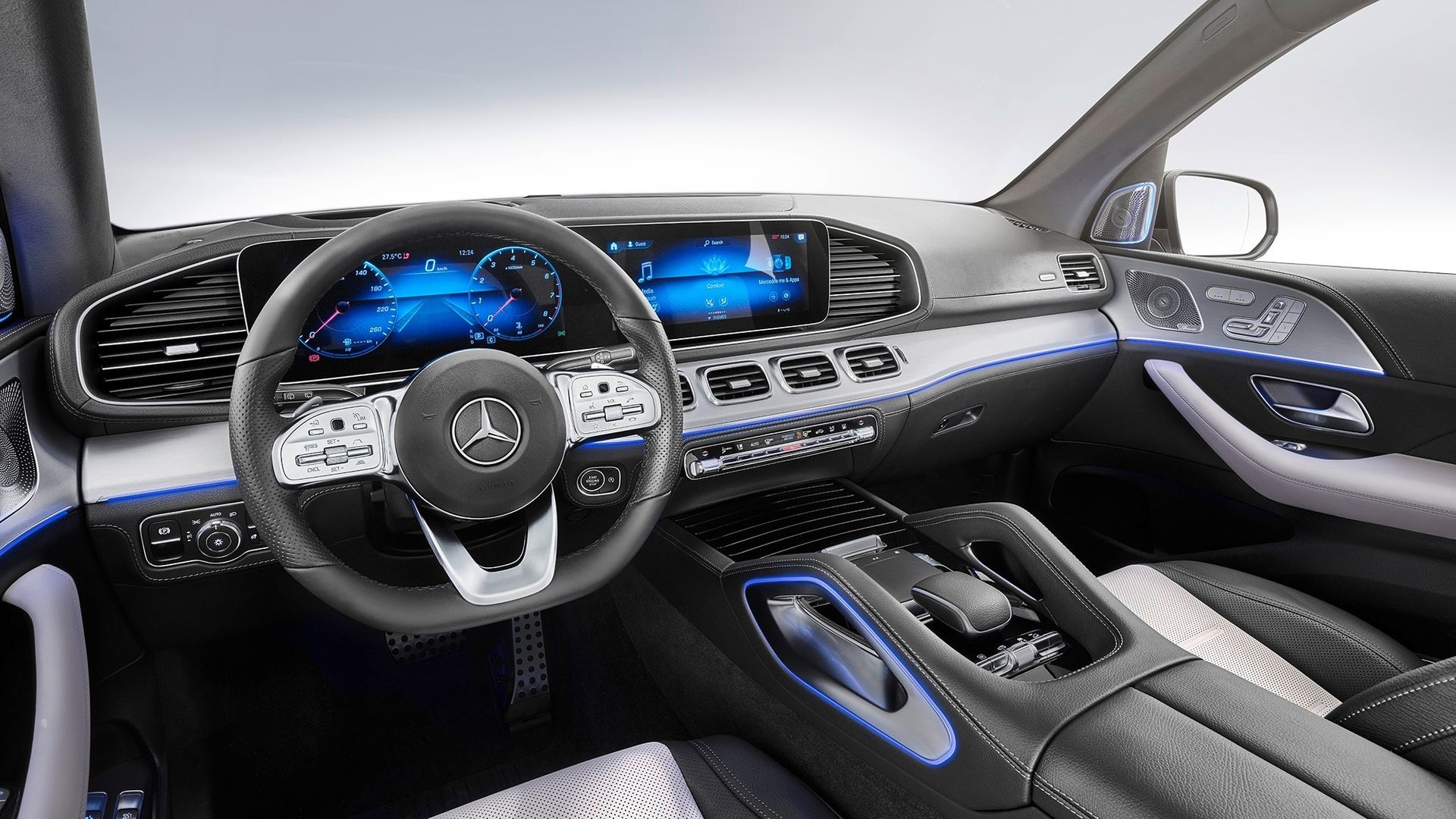 I drive a lot of cars, but rarely do I find one as pleasing as the 2020 Mercedes GLE 450 I drove last week in Florida. But at $96,930 fully loaded, it should pamper me.
The backstory: The market is flooded with premium SUVs, but Mercedes-Benz invented the segment in 1997 with the launch of the M-Class (renamed GLE in 2015). The combination of a gorgeous interior and innovative technology means this premium mid-sized SUV just keeps getting better.
And it's full of delightful surprises, like:
The navigation system's augmented reality technology superimposes directional arrows or house numbers onto the screen to make it easier to find a certain address or turn.
Two side-by-side 12.3-inch screens create a widescreen look, and a vibrant optional head-up display keeps the driver's eyes where they belong.
A traffic jam assist system takes over in stop-and-go traffic up to 37 mph, and uses live traffic information to recognize slowing traffic even before the driver does.
A camera in the overhead console knows who is using the multimedia system so it activates the massage function on the proper seat, for example. (I tried all the massage options: my favorite was "Wave.")
The GLE's active lane-keeping assist technology felt like a gentle hip check slowing the car by 1–2 mph anytime I strayed across a solid painted line. It was jarring at first, until I learned what was happening.
I had a few nits to pick:
The natural language voice commands in Mercedes' vaunted MBUX weren't quite as intuitive as I'd expected; perhaps with practice it would get more accurate.
And the touchpad on the central console also takes some getting used to; we had a lot of false clicks as we struggled to operate it while driving.
The bottom line: You could get into a base GLE for $53,700, but true pampering costs a lot more.
Go deeper: See what else Joann has been driving
Go deeper