Tesla warns industry insiders of eventual mineral supply risk for batteries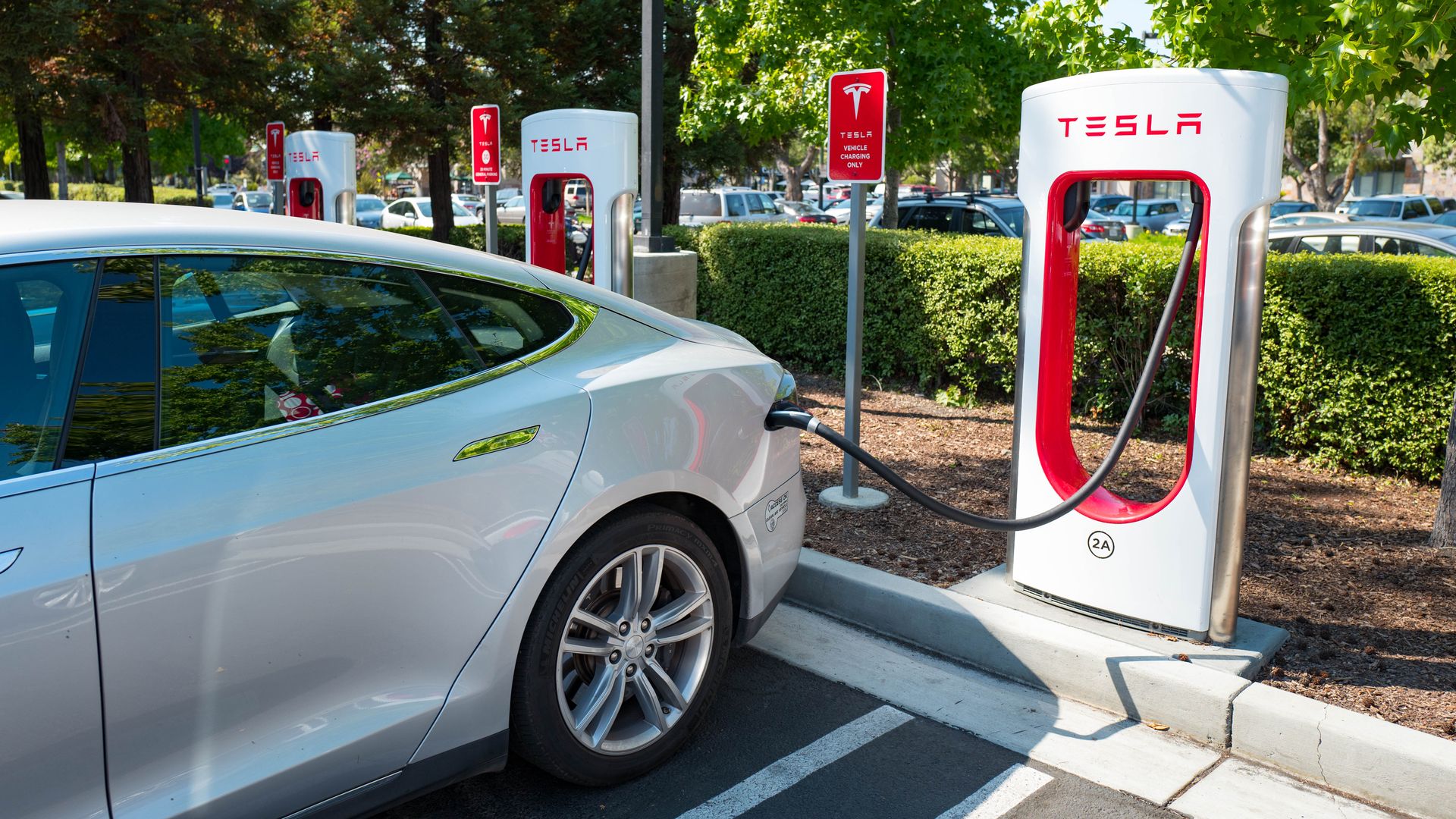 A Tesla official said Thursday that a shortage of key minerals used in electric vehicle batteries could emerge years in the future absent more investment in mining projects, according to reports in Reuters and Bloomberg.
Why it matters: Growing demand for EVs will require higher volumes of lithium, copper (more on that below) and other materials. The topic was discussed at a closed-door meeting in Washington yesterday that included U.S. officials and mining industry, per the outlets.
What they're saying, via Bloomberg:
"Prices for some of the minerals, which include graphite, cobalt, lithium and nickel, could increase as a result of the high demand and the limited supply, Tesla global supply manager of battery metals Sarah Maryssael said in a closed-door presentation Thursday confirmed by the company."
"Investment is important to ensure there is sufficient supply for the industry to grow, she said."
What else: Copper is a challenge too, explains Reuters.
"The copper industry has suffered from years of underinvestment, and it is now working feverishly to develop new mines and bring fresh supply online as the electrification trend envelops the global economy," they report.
Go deeper: Cobalt demand still rising despite efforts to reduce usage in EVs
Go deeper