Trump admin. objected to climate change references in Arctic Council statement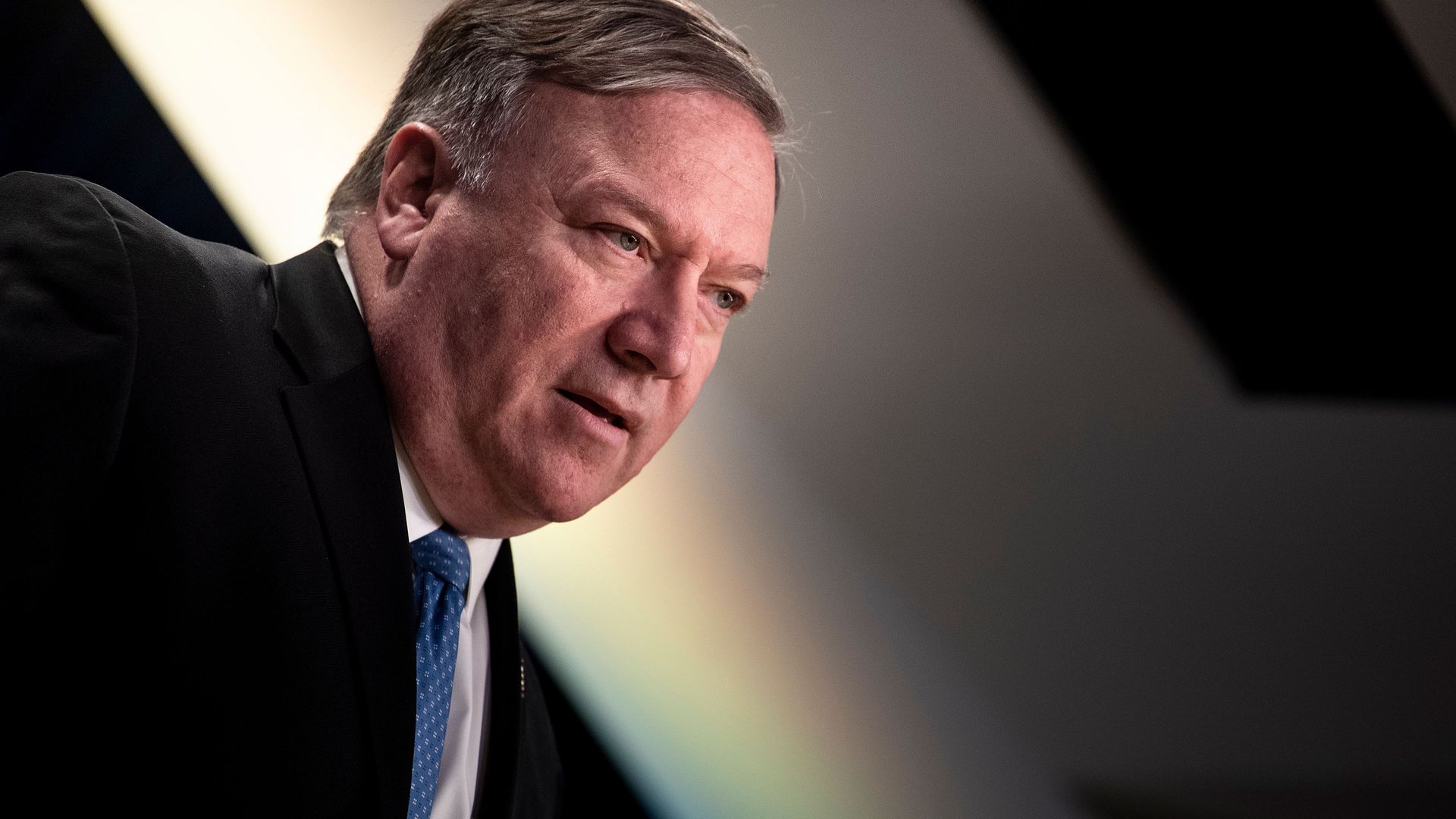 The Trump administration objected to climate change references in a planned joint statement for the upcoming international Arctic Council forum, the Washington Post reports.
Why it matters: As one of 8 Arctic nations, the U.S. plays a key role in setting policy for the region, which is warming at more than twice the rate of the rest of the globe. Under President Trump, the U.S. has pursued policies aimed at boosting its production of fossil fuels, which contribute to planet-warming greenhouse gas emissions.
Where it stands: According to member state officials speaking to the Post on the condition of anonymity, the U.S. has softened its position in the past few days on completely removing climate change references from the council's joint statement. Secretary of State Mike Pompeo will endorse the final statement.
"At one point they wanted to remove the expression 'climate change' and blocked references of the Paris agreement and other international agreements in the language. But the dialogue has improved during the last couple of days," one senior official said.
Asked about the Post story in a background briefing, a State Department official said:
"Climate is a complex global issue and it's a global challenge all around, and this administration supports a balanced approach that promotes economic growth and improves energy security while protecting the environment. And we talk about that in each forum and we work with our partners to come to agreement on how we express it, but again, more importantly, what action we take to address it."
Go deeper: Alaska is feeling the effects of the Arctic's changing climate
Go deeper