U.K. becomes first country to declare climate change emergency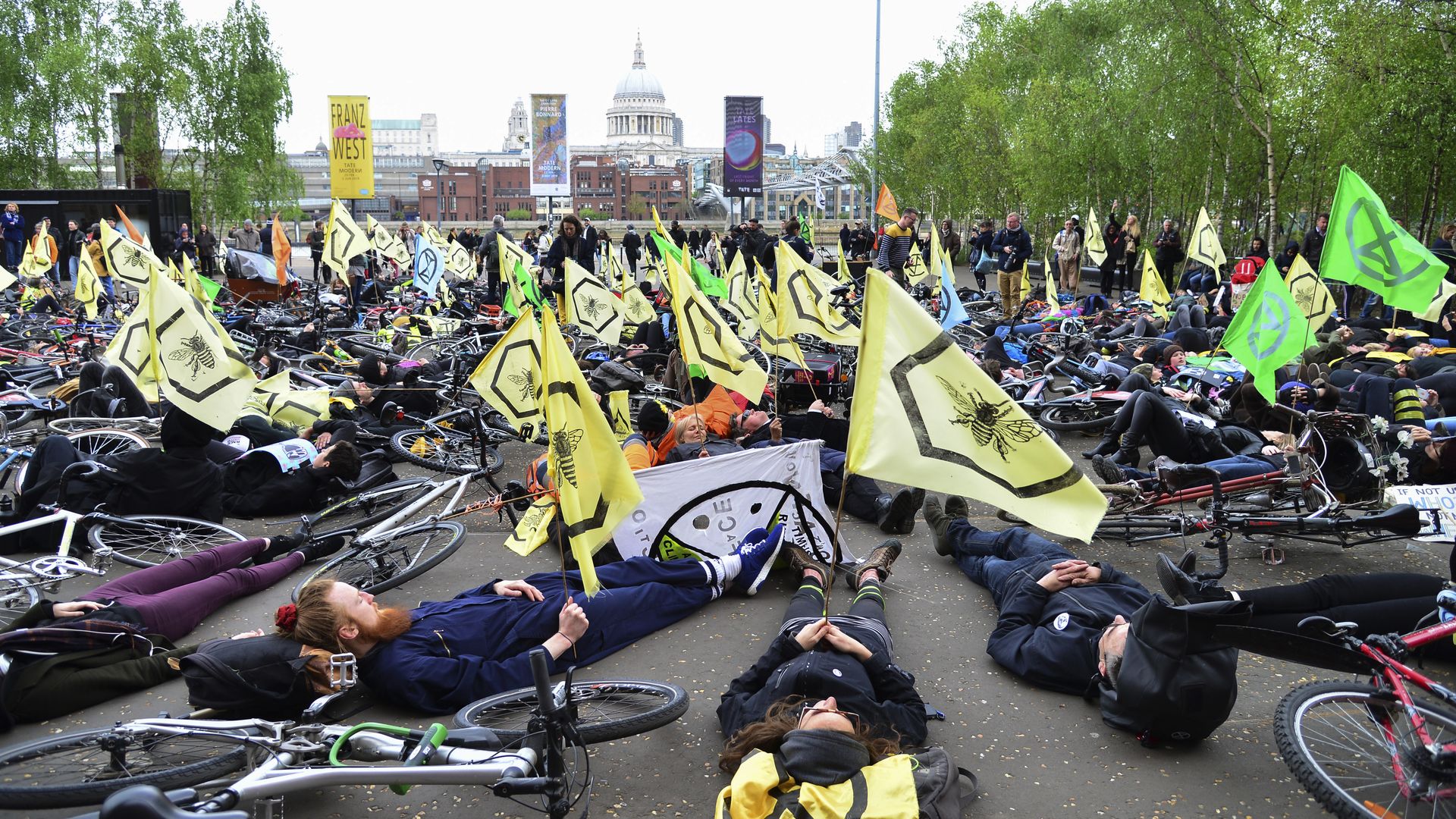 The U.K. Parliament officially declared "an environment and climate emergency" on Wednesday, following pressure from the the Extinction Rebellion activist group and the opposition Labour Party — which claims the U.K. has become the first country in the world to do so.
The big picture: The declaration, which is the first of its kind, came after 16-year-old Swedish climate activist Greta Thunberg spoke to U.K. lawmakers last week, asking for more government action to combat climate change. Protestors from Extinction Rebellion have taken over the streets in London and become a source of recurring pressure for lawmakers. The climate emergency has no clear definition, but will act as a symbolic, national recognition of the problem, CNN reports.
Go deeper: Thunberg tells EU lawmakers to focus more on climate instead of Brexit
Go deeper