Trump administration to allow faith-based discrimination in medicine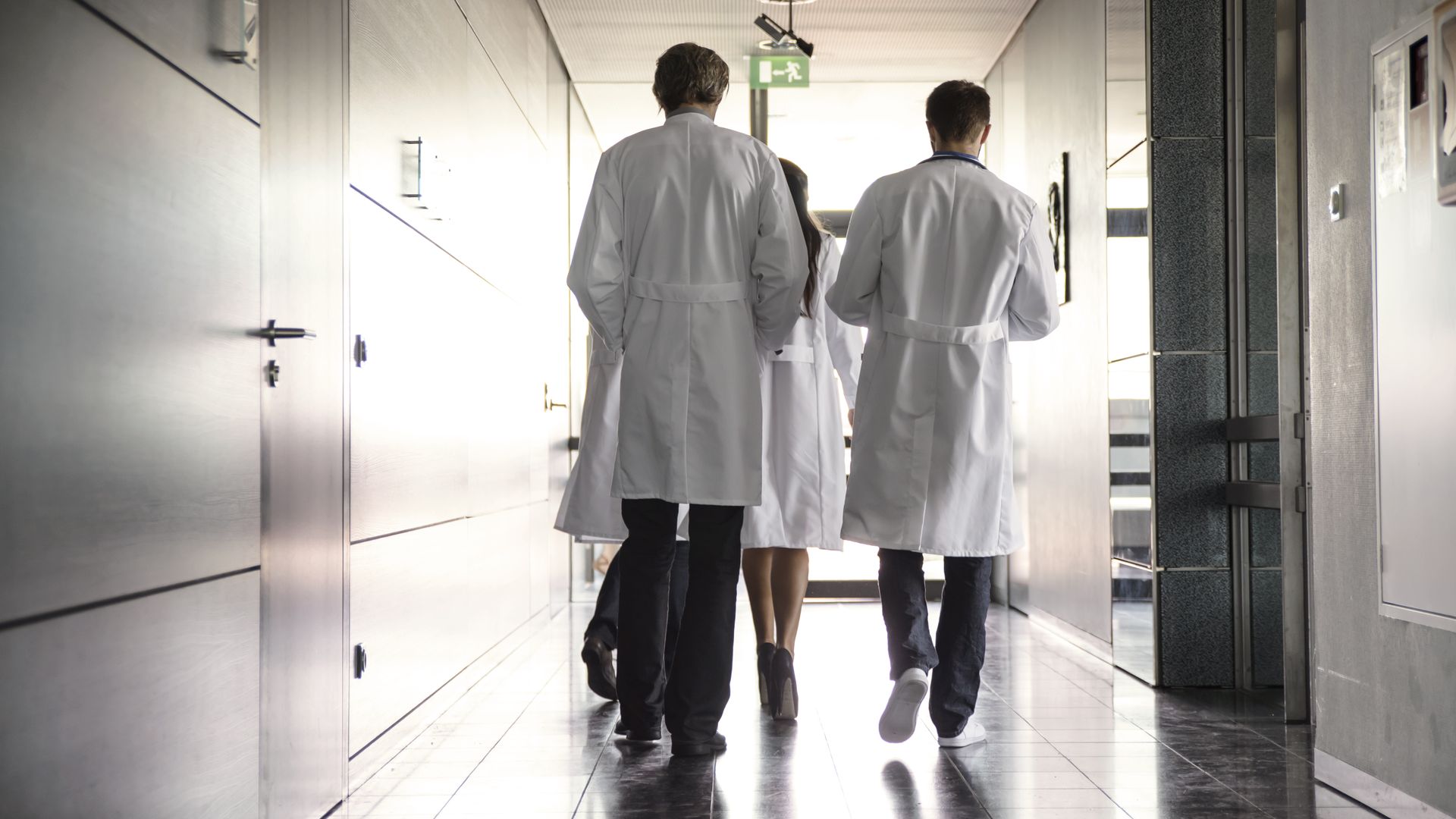 The Trump administration on Thursday announced new rules to make it easier for religious health care workers to object to providing care and procedures like abortions and sterilization that conflict with their religious or moral beliefs.
Why it matters: This is a top priority for religious conservatives who are closely allied with the Trump administration, which has prioritized expanding religious liberty protections. But critics argue that the administration is giving medical professionals a license to discriminate and that the rule would weaken protections for vulnerable patients, including gay and transgender individuals.
Details: The rule will go into effect in 60 days from its final publication and will be enforced by the HHS' Office of Civil Rights.
It mirrors similar efforts by the administration that protect conscience rights in the medical field. Last month, the administration signaled its intention to soon roll back an Obama-era policy extended to transgender patients. That policy has been blocked in the courts.
What they're saying:
"This rule ensures that healthcare entities and professionals won't be bullied out of the health care field because they decline to participate in actions that violate their conscience, including the taking of human life. Protecting conscience and religious freedom not only fosters greater diversity in healthcare, it's the law."
—
Roger Severino
, director of HHS' Office of Civil Rights
"[The administration] will stop at nothing to strip patients of the care they deserve. This rule allows anyone from a doctor to a receptionist to entities like hospitals and pharmacies to deny a patient critical – and sometimes lifesaving – care. Personal beliefs should never determine the care a patient receives. This is a vicious and underhanded attack on the health and lives of patients, particularly targeting women and LGBTQ individuals. We will fight against it until all patients get the care they deserve."
—
Fatima Goss Graves
, president and CEO of the National Women's Law Center
Go deeper: Trump administration poised to rescind transgender health protections
Go deeper