Investors aren't convinced Maduro will fall soon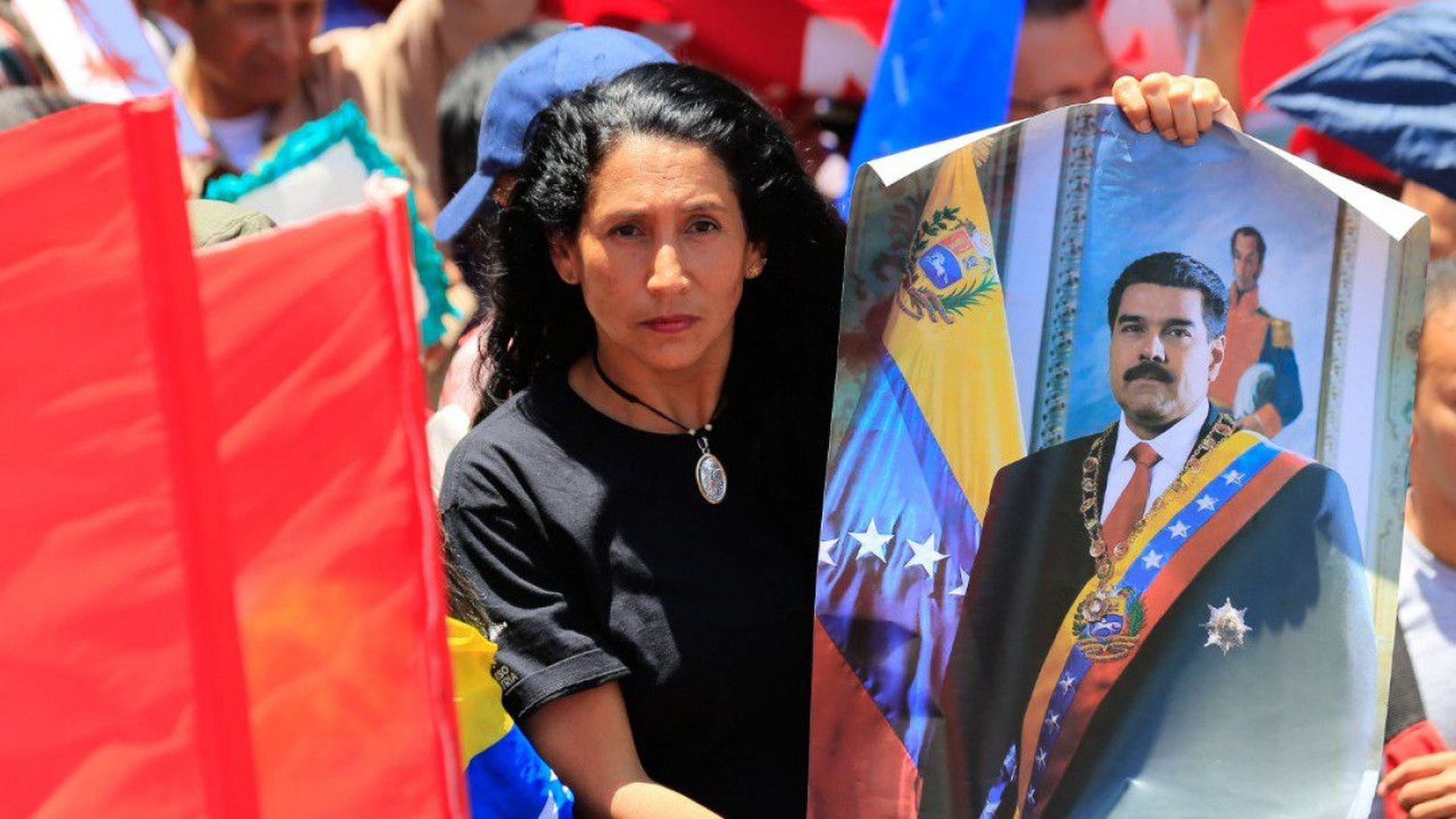 Investors are closely watching the clash in Venezuela with a clear and vested interest in President Nicolás Maduro's ouster. They also have become less convinced the opposition can succeed.
Why it matters: Despite calls of support from President Trump and politicians around the globe, investors tell Axios they are starting to lose faith in the opposition's ability to topple Maduro alone, given an apparent increase of support from Russia.
The big picture: On the sidelines of the IMF-World Bank meetings in Washington, D.C., investors discussed a proposed power-sharing agreement between the opposition, led by the U.S.-backed opposition leader Juan Guaido and the military.
"At some point they are probably going to have to swallow the second-best outcome," Mike Conelius, an EM debt fund manager at T. Rowe Price, told Axios after the meetings.
Catch up quick: Guaido called on the country's military to turn against Maduro yesterday, sparking a stand-off between his supporters and the government.
Maduro has led the country into its worst ever recession with sky-rocketing poverty rates and inflation estimated to be 10,000,000%.
He also has stopped payment on Venezuela's bonds, with the exception of the state-oil company bond maturing next year.
Investors believe a new regime will be more than willing to pay up and likely right away.
JP Morgan earlier this year decided not to remove Venezuela from its EMBI Global index, meaning investors who track it own Venezuelan bonds and are unable to sell them because the Treasury has effectively banned trading
Where it stands: Because the Maduro regime has gotten continued support from Russia, China and Cuba, opposition efforts have come up short. Investors are stuck rooting for regime change, which they believe will lead to a removal of U.S. sanctions and possibly the chance to make further investments in the country.
"Once you're in an environment where sanctions come off investors can step in and lend new money to the country," Conelius said. "We can be faster than the IMF. Not bigger, but really quick in terms of getting further investments into the country in oil and other supplies. Because we're already invested. We want the country to recover as much as anybody."
Go deeper: Pompeo says Russians convinced Venezuela's Maduro not to flee
Go deeper