Mueller told Barr his summary failed to "fully capture" Russia probe findings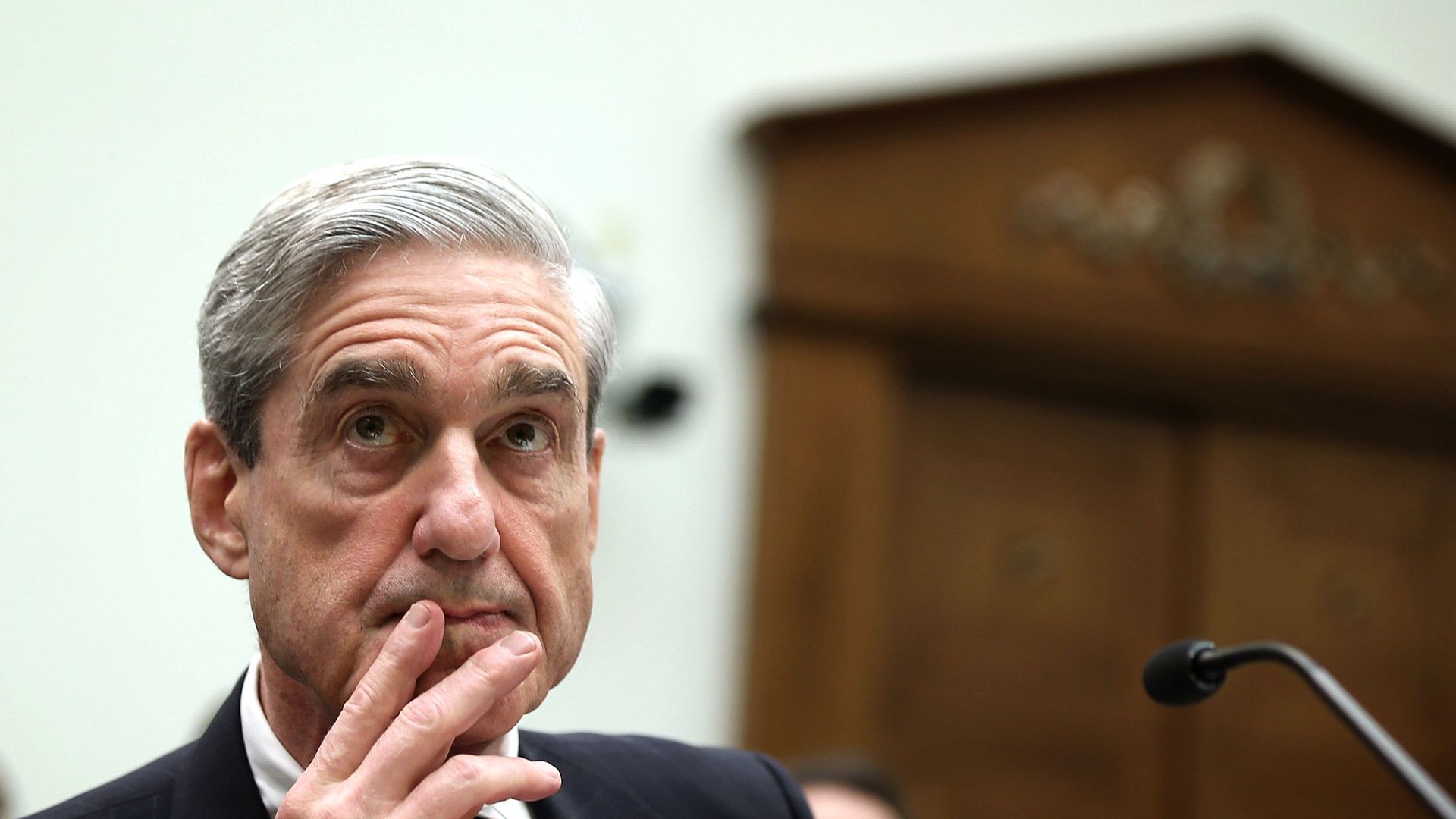 In a rebuke to Attorney General William Barr, special counsel Robert Mueller sent a letter last month stating that Barr's 4-page summary to Congress on the sweeping Russia investigation failed to "fully capture the context, nature, and substance" of Mueller's work and conclusions, the Washington Post reports, citing a copy of the letter it obtained.
"There is now public confusion about critical aspects of the results of our investigation. This threatens to undermine a central purpose for which the Department appointed the Special Counsel: to assure full public confidence in the outcome of the investigations."
— The letter from Mueller to Barr reads, according to the Post
Why it matters: This revelation about Mueller's dissatisfaction with the characterization of his report will likely escalate the growing rift over Barr's handling of the special counsel's investigation. House Democrats, who have expressed distrust in the attorney general, are set to vote on Wednesday to allow House Judiciary Committee lawyers to question Barr at Thursday's hearing.
Barr is also scheduled to testify on Wednesday before the Senate Judiciary Committee about the probe.
Details: On March 24, Barr sent Congress his summary of the "principal conclusions" from the Mueller probe, saying that the special counsel's report found no criminal conspiracy between the Trump campaign and Russia in the 2016 presidential election, and that Mueller had not reached a conclusion about whether Trump had tried to obstruct justice.
After Barr's announcement, Mueller wrote the previously unknown private letter to the Justice Department, which the Post has reviewed. Citing people familiar with the discussions, the Post reports that it "revealed a degree of dissatisfaction with the public discussion of Mueller's work that shocked senior" DOJ officials.
"The letter made a key request: that Barr release the 448-page report's introductions and executive summaries, and made some initial suggested redactions for doing so, according to Justice Department officials," the Post writes.
Mueller wrote that the redaction process "need not delay release of the enclosed materials. Release at this time would alleviate the misunderstandings that have arisen and would answer congressional and public questions about the nature and outcome of our investigation."
After Mueller sent the letter to the DOJ, he reportedly spoke with Barr by phone for about 15 minutes. DOJ officials told the Post that Mueller said that news coverage of the obstruction probe was erroneous, and that the public failed to get an accurate understanding of his work.
Per the Post: "When Barr pressed him whether he thought Barr's letter was inaccurate, Mueller said he did not but felt that the media coverage of the letter was misinterpreting the investigation, officials said."
Go deeper