Maine just became the first state to ban Styrofoam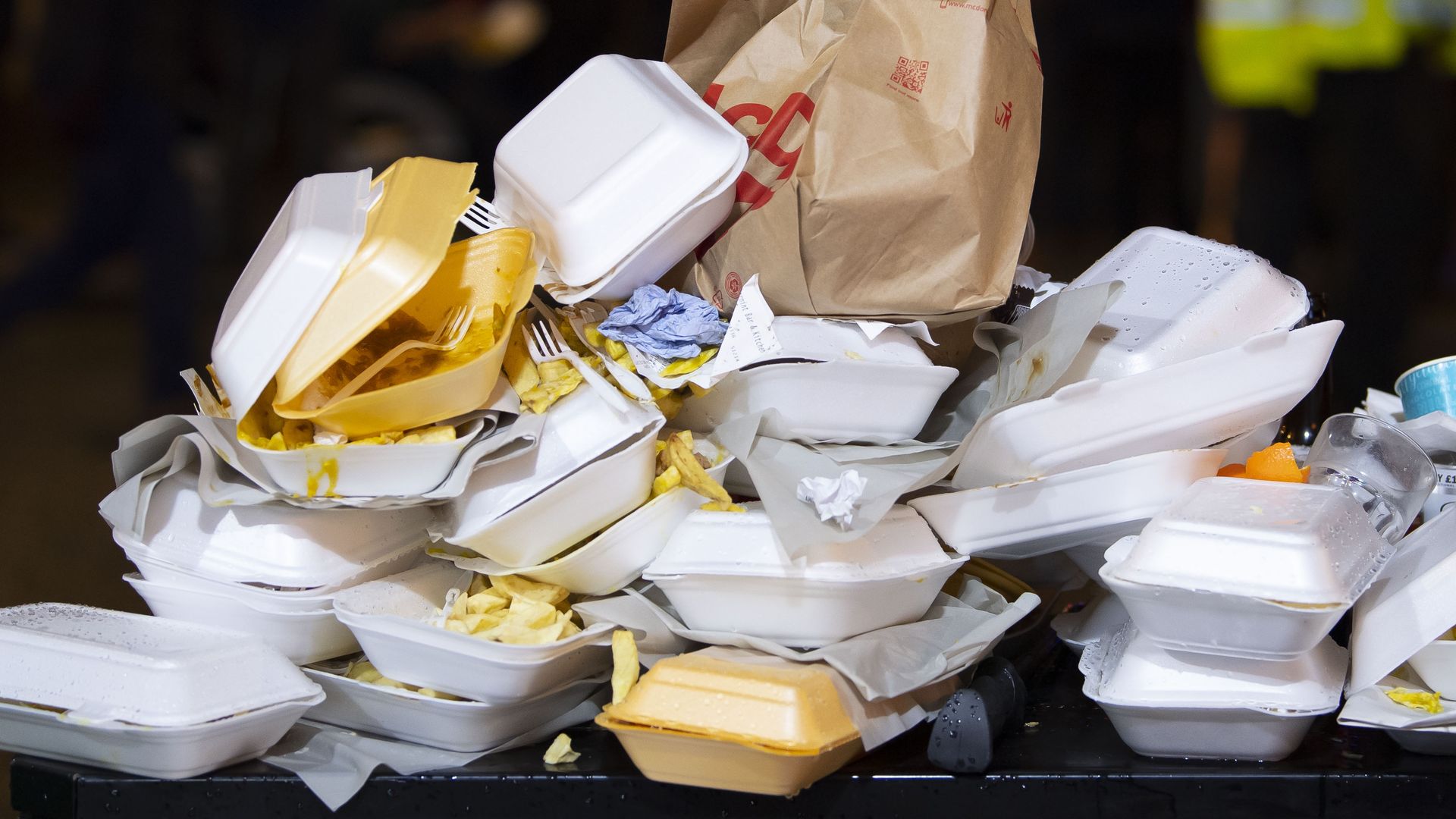 In an effort to rein in marine pollution, Maine passed a bill banning food containers made from Styrofoam on Tuesday, making it the first state to enact such legislation, according to Natural Resources Council of Maine.
Details: The law will take effect in 2021 and applies to single-use food and drink foam containers often used by restaurants and retailers. Hospitals, food distributors and state-funded meals-on-wheels programs are exempt from having to eliminate the polystyrene containers, per the AP.
Connecticut, Maryland, Oregon and Vermont have similar bans in the works, and individual communities like Berkeley, California, have passed bans, some going back to the 1980s.
A handful of businesses have vowed to or already gone through the process of discontinuing the use of foam cups, including Dunkin' and McDonald's, the AP reports.
Last December, the European Union banned some single-use plastics.
Go deeper