Federal judge rules Dems can pursue emoluments suit against Trump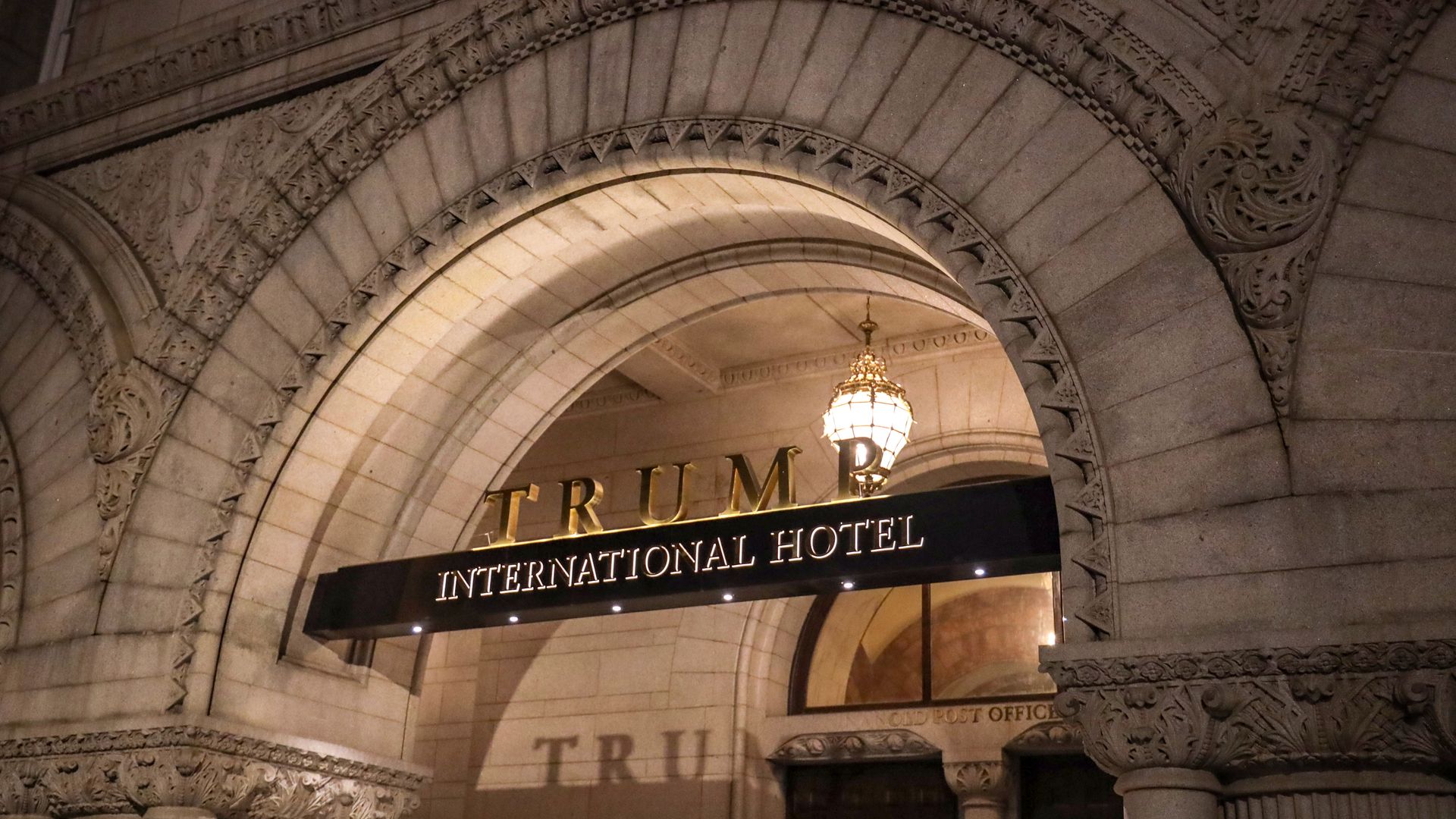 U.S. District Judge Emmet G. Sullivan ruled on Tuesday that Democrats can move forward with a lawsuit against President Trump alleging the Trump Organization is in breach of the Constitution's restriction on emoluments — gifts and payments — from foreign governments, the Washington Post reports.
The backdrop: Led by Sen. Richard Blumenthal (D-Conn.) and Rep. Jerry Nadler (D-N.Y.), nearly 200 Congressional Democrats filed suit last year, requesting that the court demand Trump no longer take funds that may be in violation of the Constitution's foreign emoluments clause. The provision exists to protect against foreign influence.
Details:
Sullivan stated that the president had received payments from foreign governments for Trump hotel rooms and events without seeking prior approval from Congress. The judge also noted Trump has licensed his show "The Apprentice" and received payments from China for intellectual property rights.
Sullivan provided an expansive definition of the anti-corruption ban, potentially giving Congressional Democrats the ability to demand details about Trump's private businesses.
It is possible that the Justice Department could impede the process by seeking an appeal.
Why it matters: This case — which could ultimately land in the Supreme Court — represents the first time federal judges have interpreted such previously esoteric clauses and applied constraints to a sitting president. It could carve a conceivable path for the president's opponents to finally access his finances.
Go deeper