The key to unlocking wind and solar: Making it last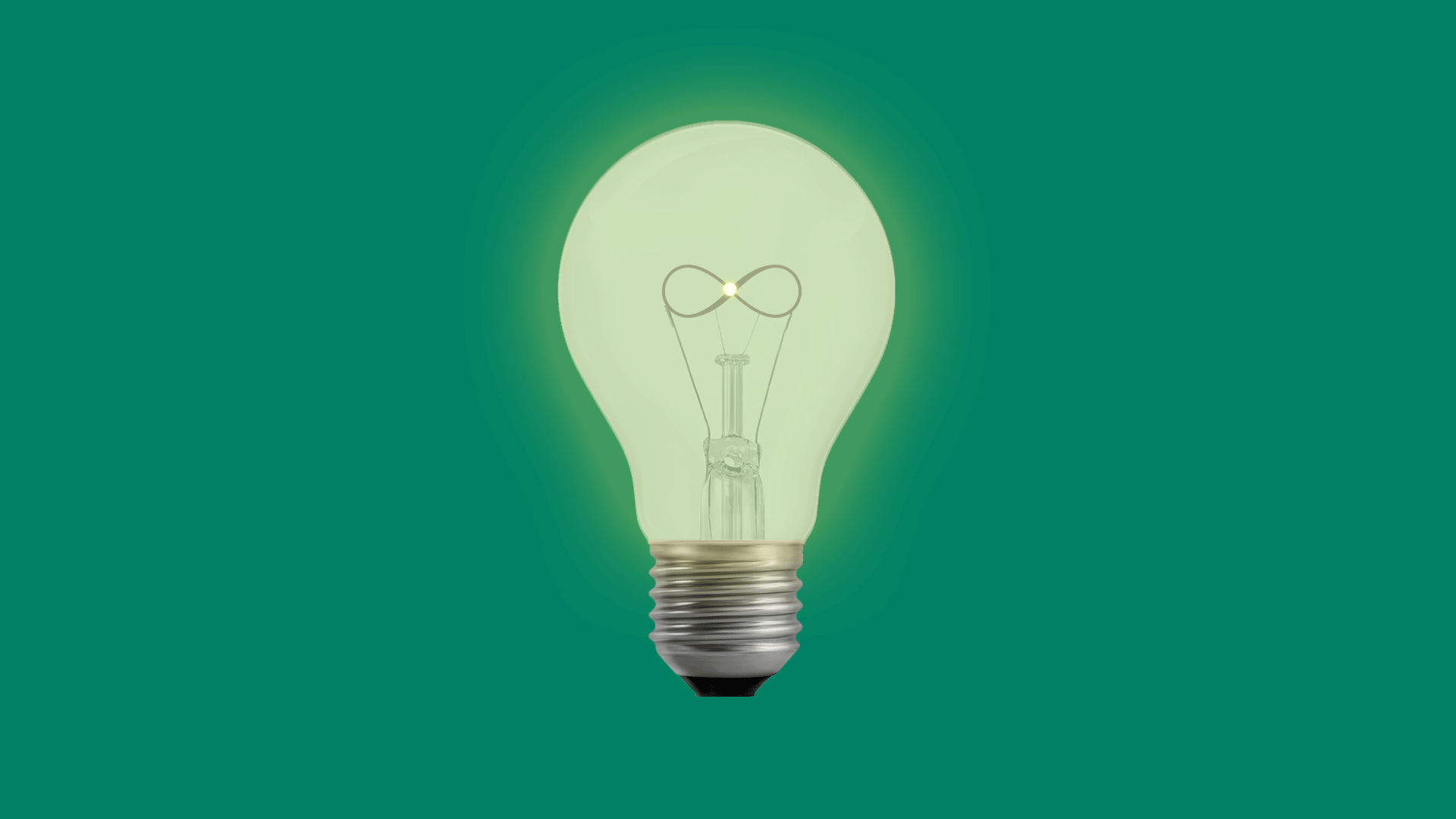 SYDNEY, Australia — Technologies are proliferating here to enable renewables to provide energy long after the wind stopped blowing or the sun stopped shining.
Why it matters: Figuring out a way to store energy is essential to get huge amounts of electricity from wind and solar — a goal of the backers of the Green New Deal and a critical piece of the broader puzzle for tackling climate change.
Driving the news: Australia's current political leadership, whose positions are similar to American conservatives, earlier this year backed a project that would pump huge amounts of water up a hill to use as a backup energy option. Called "pumped hydro," this decades-old technology is the most common way to store energy, though it's a far less high-profile way than batteries.
Meanwhile, Tesla is testing technologies here after building the world's largest battery two years ago to address regional blackouts in South Australia. That feat was accomplished in less than 100 days at the tweet order of CEO Elon Musk.
"Australia presents opportunities to model out what the future is going to look like because it has high amounts of solar and gives us a chance to show what storage can do at those high levels of penetration."
— Lara Olsen, Tesla executive on energy storage
The big picture: About two-thirds of the world's electricity is from steady power from fossil fuels, led by natural gas and coal. That is changing as costs for wind and solar fall. In some places, like the United States and Australia, these resources are replacing fossil fuels.
Where it stands: Australia doesn't have a lot of flexible natural gas electricity, like America does, but wind and solar are rapidly increasing here. That creates opportunities — and challenges — to integrate the variable resources into a power system dominated by coal.
Pumped hydro is by far the most common way energy is stored around the world today.
But battery technology is forecast to be the most popular way to store energy in the future as demand grows.
Storage technologies require government subsidies in most places, but that's changing as costs drop and climate policies ramp up.
The world's largest battery backing up a wind farm in South Australia is exceeding expectations.
Now Tesla is working on a project it dubs a virtual power plant, which is delivering solar panels and batteries into more than 1,000 homes in the same region.
The state government is supporting that project, which could ultimately grow to 50,000 homes, and another one with 40,000 homes that Tesla is participating in.
The national government, meanwhile, is moving ahead with a massive, expensive pumped hydro project that was initially spearheaded by former Prime Minister Malcolm Turnbull.
A recent study by the Australian National University found 530,000 potential sites around the world that could have pumped hydro, most of which aren't connected to rivers.
That's traditionally what made hydropower controversial for environmental reasons, according to Andrew Blakers, author of the report and engineering professor at the university.
Turnbull lost his leadership post last year due to fights over climate policy, but his work on hydropower remains a core part of the government's agenda.
"The good thing about batteries is you can deploy them tactically in any location and at very small scale," Turnbull said in a recent interview. "With pumped hydro, you're limited by topography and environmental and planning restrictions." But, Turnbull added: "It's the only way presently that you can store very large amounts of energy."
By the numbers:
The government-backed pumped hydro project under construction now would have an ability to store 2,700 times more energy than the world's largest battery that Tesla built in South Australia.
If built, the hydro project could produce the same power output as two large nuclear reactors and sustain that for a full week, according to Harvard University electricity expert Jesse Jenkins, who nonetheless predicts it will remain a niche technology in most regions given its location constraints.
What we're watching: How much more energy-intensive batteries can get, whether pumped hydro picks up and what other technologies, such as those that are hydrogen-based, emerge as the need to store energy extends beyond days and weeks to months.
"You need storage at all kinds of time scales from the hours to the seasons. Batteries are the hours' time frame, and pumped storage can extend those time frames. But today, to be perfectly honest, in terms of low to no carbon, we don't have an economic seasonal storage solution."
— Ernest Moniz, Energy Secretary under President Obama
What's next: Australia holds national elections on May 18, and if more left-leaning politicians gain power, the Down Under nation could implement policies mandating 50% renewable electricity by 2030.
Go deeper: Why Australia's climate-change election matters to the world
Go deeper