Spain's unemployment report is Europe's latest problem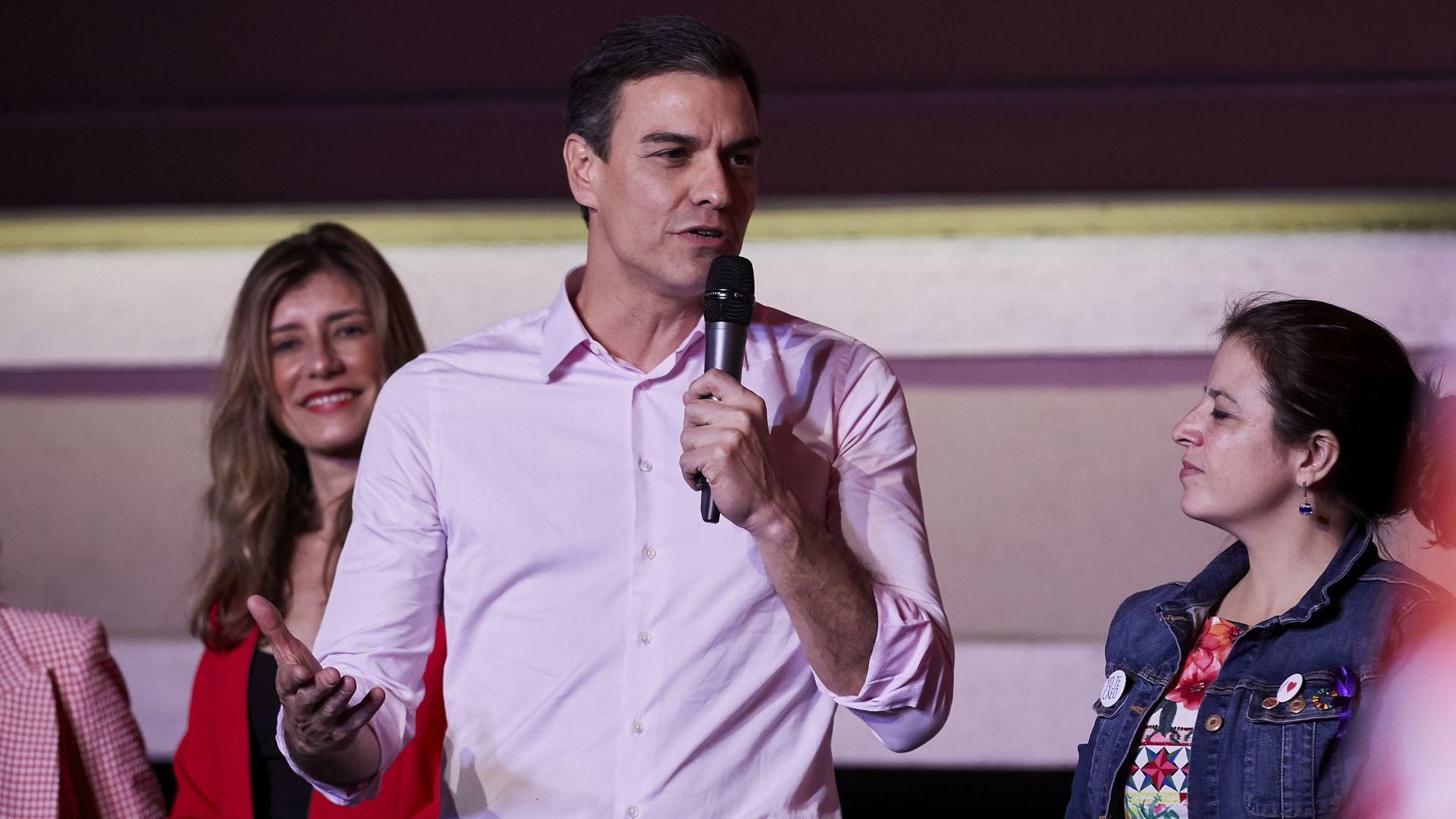 Spain held its third election since 2015 over the weekend with the country's Socialist party declared the winners. Left-leaning allies also secured victories, but Socialist leader Pedro Sanchez still looks to be a few seats short of the needed majority to form a ruling coalition.
The intrigue: The election came on the heels of recent data showing Spain's unemployment rate, long bottom of the barrel in developed Europe, had posted its biggest quarter-on-quarter increase in 6 years. Economists had actually projected Spain's unemployment rate would fall, but it rose to 14.7%.
The country's economy has grown every year since 2013 and the unemployment rate fell to a 10-year low in October.
Spain created just under 600,000 jobs over the past 12 months, the biggest one-year gain since the summer of 2007, before the start of the country's economic crisis, which essentially lasted for 6 years.
The bottom line: The pickup in Spain's unemployment rate and growing divisions in its parliament could signal more problems for the euro zone, which is already full of them.
Go deeper: Socialists win Spain election as far-right party enters parliament for 1st time
Go deeper