Anadarko may abandon Chevron for Occidental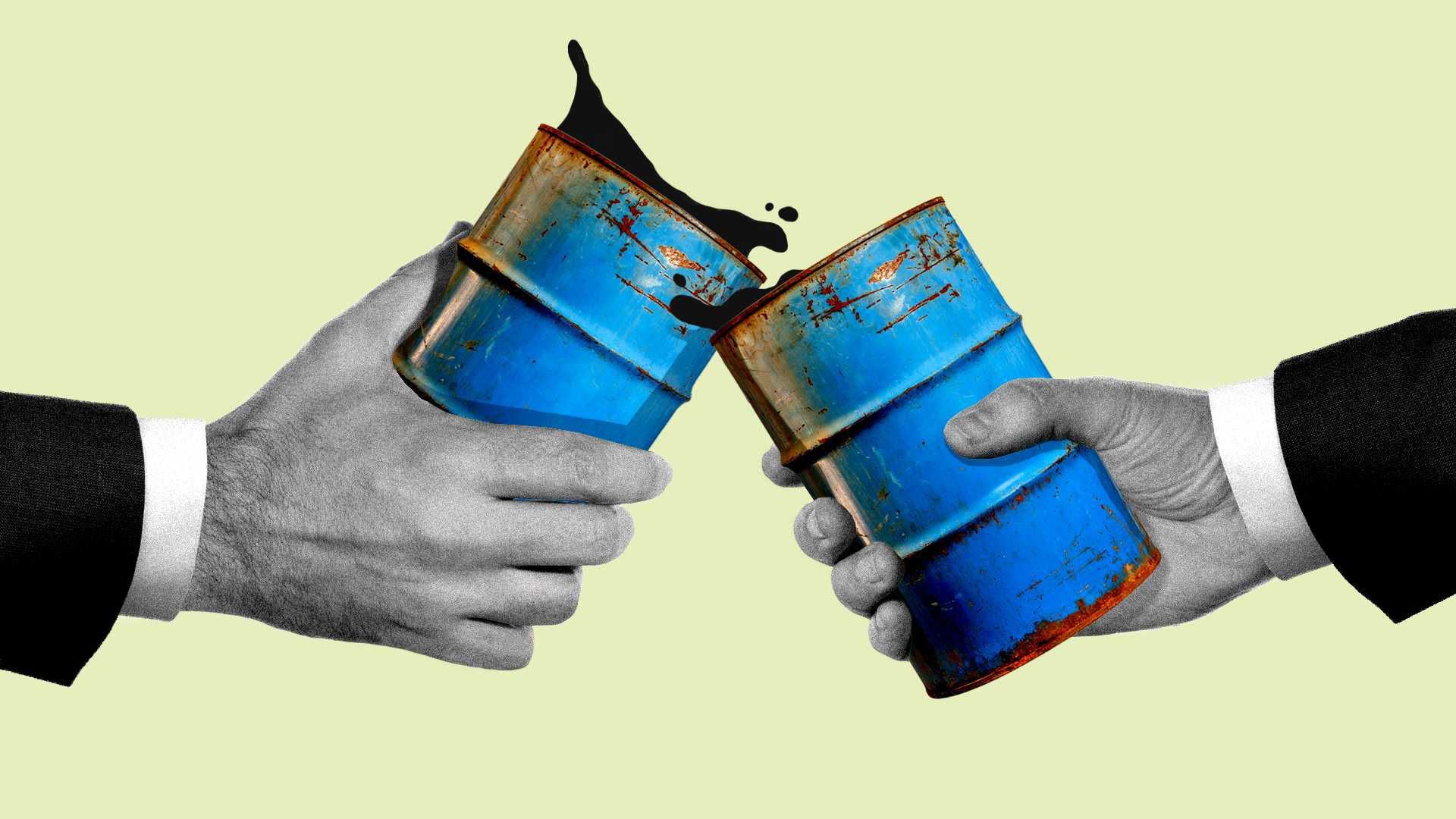 Anadarko Petroleum on Monday indicated that it may leave Chevron at the altar, and go with Occidental Petroleum's higher acquisition bid.
Why it matters: The multibillion dollar battle highlights how keen oil heavyweights are to bolster their position in booming Permian Basin, the lucrative shale region in Texas and New Mexico where all three companies are active.
Where it stands: Anadarko said in a statement Monday morning...
"Anadarko is resuming its earlier negotiations with Occidental because Anadarko's board of directors, following consultation with its financial and legal advisors, has unanimously determined that the Occidental Proposal could reasonably be expected to result in a 'Superior Proposal' as defined in the Chevron Merger Agreement."
But, but, but: The new twist doesn't necessarily mean that Anadarko is going with Occidental. In addition to dollars, companies consider such factors as likelihood of a deal to close.
The other side: Chevron said in a statement Monday morning: "We believe our signed agreement with Anadarko provides the best value and the most certainty to Anadarko's shareholders."
Flashback: On April 12, Chevron and Anadarko announced a $33 billion transaction at $65-per-share, mostly in stock. Occidental offered $76-per-share last week at an even stock/cash split. There also have been reports that this is actually Occidental's second bid, having previously offered more than $70 per share in an offer quietly rejected by Anadarko's board of directors.
Go deeper