Barr threatens to cancel House testimony due to hearing format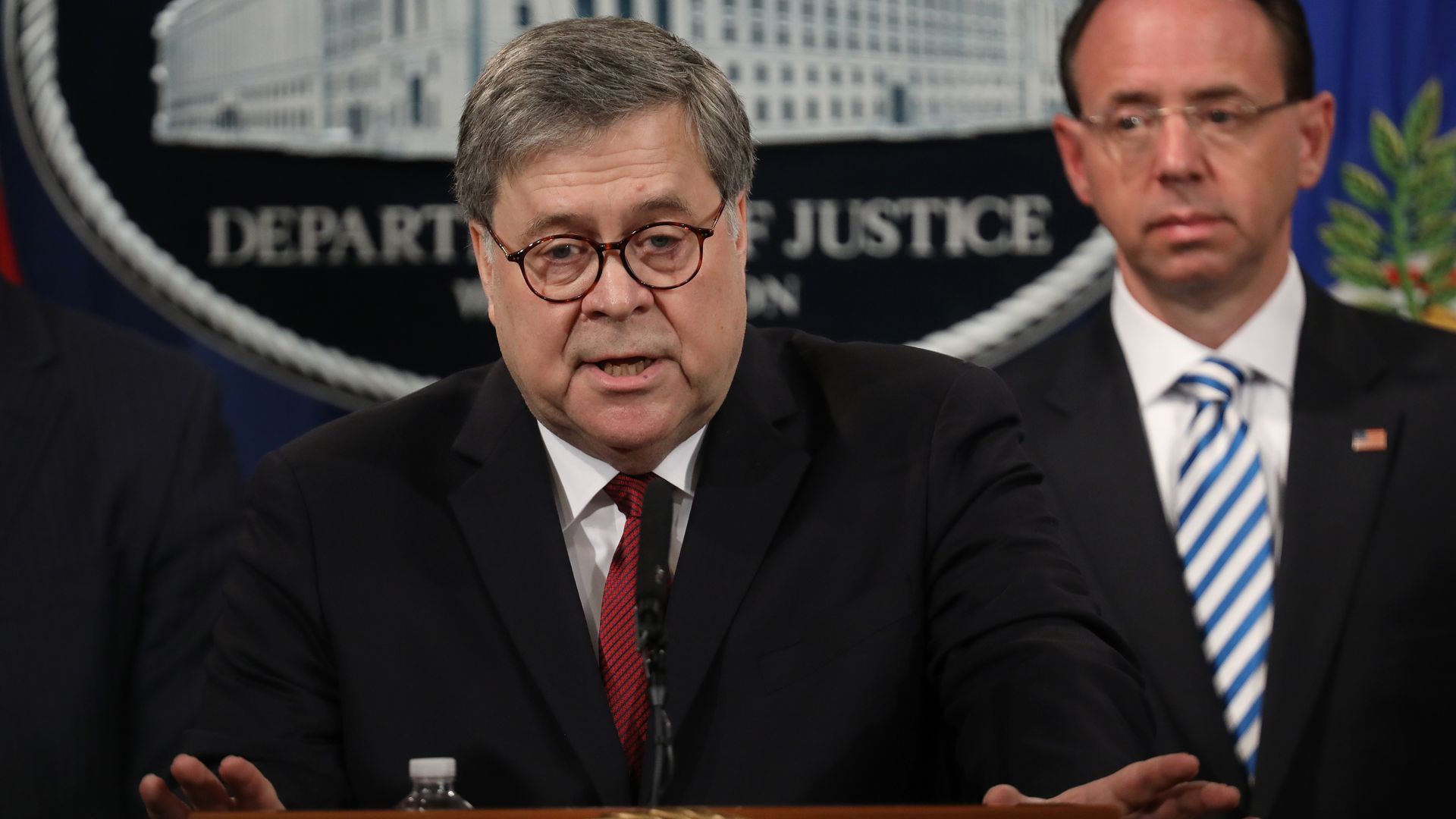 Attorney General Bill Barr may not testify before the House Judiciary Committee on Thursday due to objections over the hearing's format, CNN first reported and several other outlets later confirmed.
Details: House Judiciary Chairman Jerry Nadler (D-N.Y.) has proposed allowing the committee's Democratic and Republican counsels to question Barr about special counsel Robert Mueller's report, which the Justice Department reportedly opposes. Nadler told CNN: "The witness is not going to tell the committee how to conduct its hearing, period." If Barr cancels his appearance, Nadler said he would subpoena him and "use whatever means we can to enforce the subpoena."
Barr is also opposed to a committee proposal to move the session to a closed-door setting to discuss the unredacted report.
In a statement to CNN, the Justice Department said: "The attorney general agreed to appear before Congress. Therefore, members of Congress should be the ones doing the questioning. He remains happy to engage with members on their questions."
The big picture: Barr's potential boycott could fuel an already heated partisan battle over his behavior in the run-up to the release of the Mueller report. Many Democrats believe Barr's March 26 summary of the report's "principal conclusions" spun Mueller's findings in a favorable light for President Trump and that Barr had no authority to clear Trump on obstruction of justice when Mueller explicitly chose not to.
Go deeper:
Go deeper