Congress considers granting more access to education in prison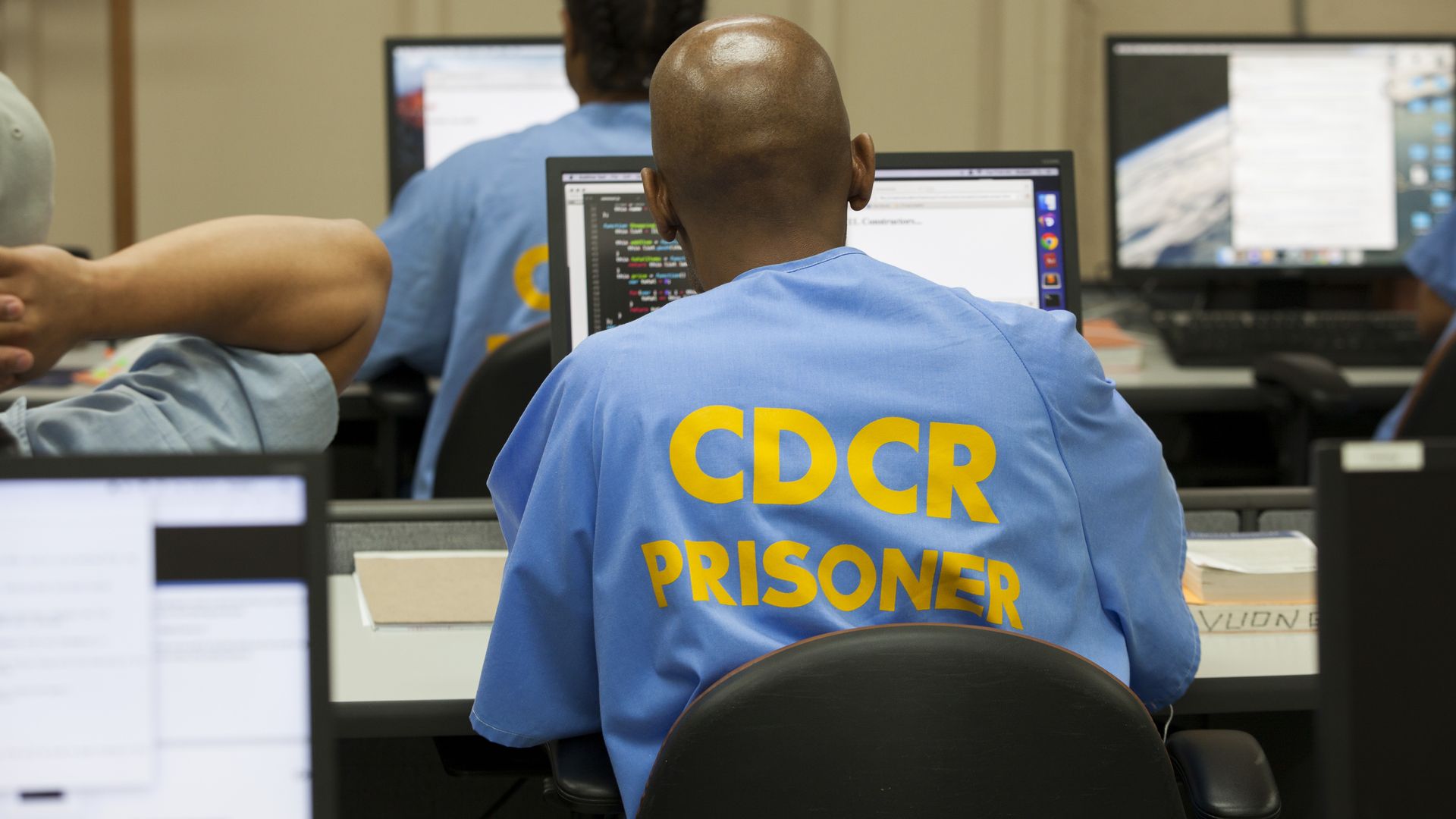 A bipartisan bill ending a ban on prisoners' access to Pell Grants was introduced after several studies came out earlier this year that show higher education can reduce incarceration costs and recidivism, NPR reports.
The big picture: Members of both parties, including 2020 candidates Bernie Sanders and Cory Booker, have shown support for prison reform this year. The Trump administration has stressed financial aid for incarcerated students as a top priority, Deputy Secretary of Education Mitchell Zais said on Monday.
Why it matters: Expanding postsecondary education would save $365 million per year in state spending on incarceration, according to a January report from the Vera Institute. Expenditures on prisons in 45 states comes to a grand total of $43 billion, Vera's 2015 data shows.
Background: Inmates have been banned from applying for Pell Grants since 1994, during the Clinton administration. In 2015, President Obama tested the program again with more than 10,000 inmates across 64 schools, called the Second Chance Pell.
The Trump administration will keep the pilot program going until 2020. Lawmakers are now debating whether to repeal the ban in an update to the Higher Education Act.
The other side: Rep. Virginia Foxx (R-N.C.), ranking member on the Education and Labor committee, said she doesn't support a repeal of the ban because there are better alternatives.
"We believe it's work-force development programs, not Pell, that can do the most good for incarcerated Americans, and that's where we should be looking."
— Marty Boughton, press secretary for the Committee on Education and Labor Republicans
Be smart: There aren't a finite number of Pell Grants, so expanding eligibility wouldn't prevent other students from receiving them.
Go deeper: First Step Act offers second chance to ex-con job seekers
Go deeper