15 dead in shoot-out between Sri Lanka military and suspected Easter Sunday bombers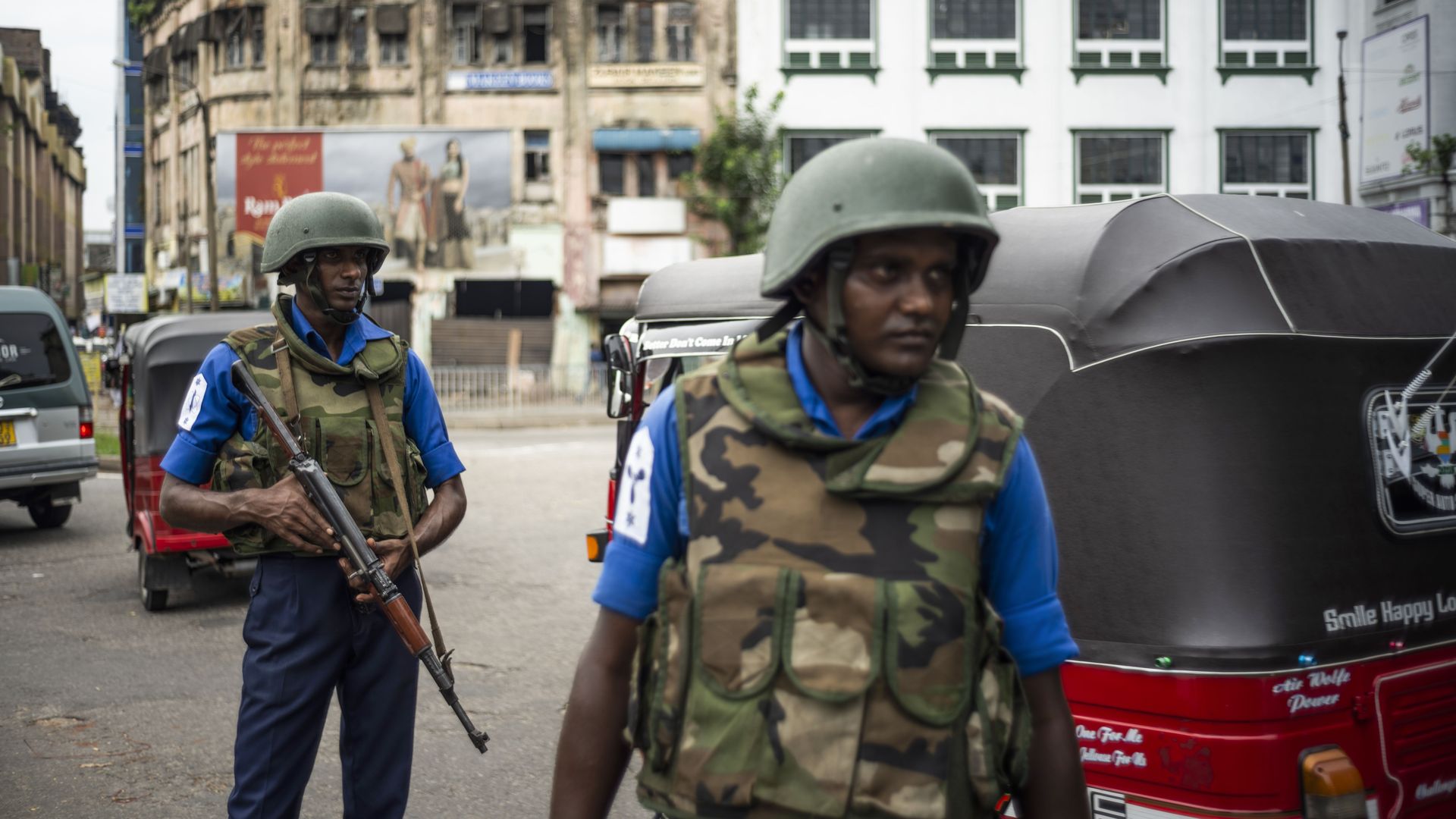 Sri Lankan military personnel and suspected Islamist militants engaged in a shoot-out Friday night during a military raid, as soldiers searched for suspects of this week's fatal Easter Sunday suicide bombings, CBS News reports.
What's happening: 15 people were killed in the aftermath of the raid, including family members of the militants, according to CBS. The Sri Lankan military said they believed the militants to be part of the same group behind the Easter Sunday attacks, which killed over 300 people. ISIS claimed responsibility for the attacks this week. The Sri Lankan military reportedly found an ISIS flag during their first raid to find the Easter Sunday attackers.
Go deeper ... Sri Lanka attacks: Suicide bombers were "well educated"
Go deeper