Trump's big chill on offshore drilling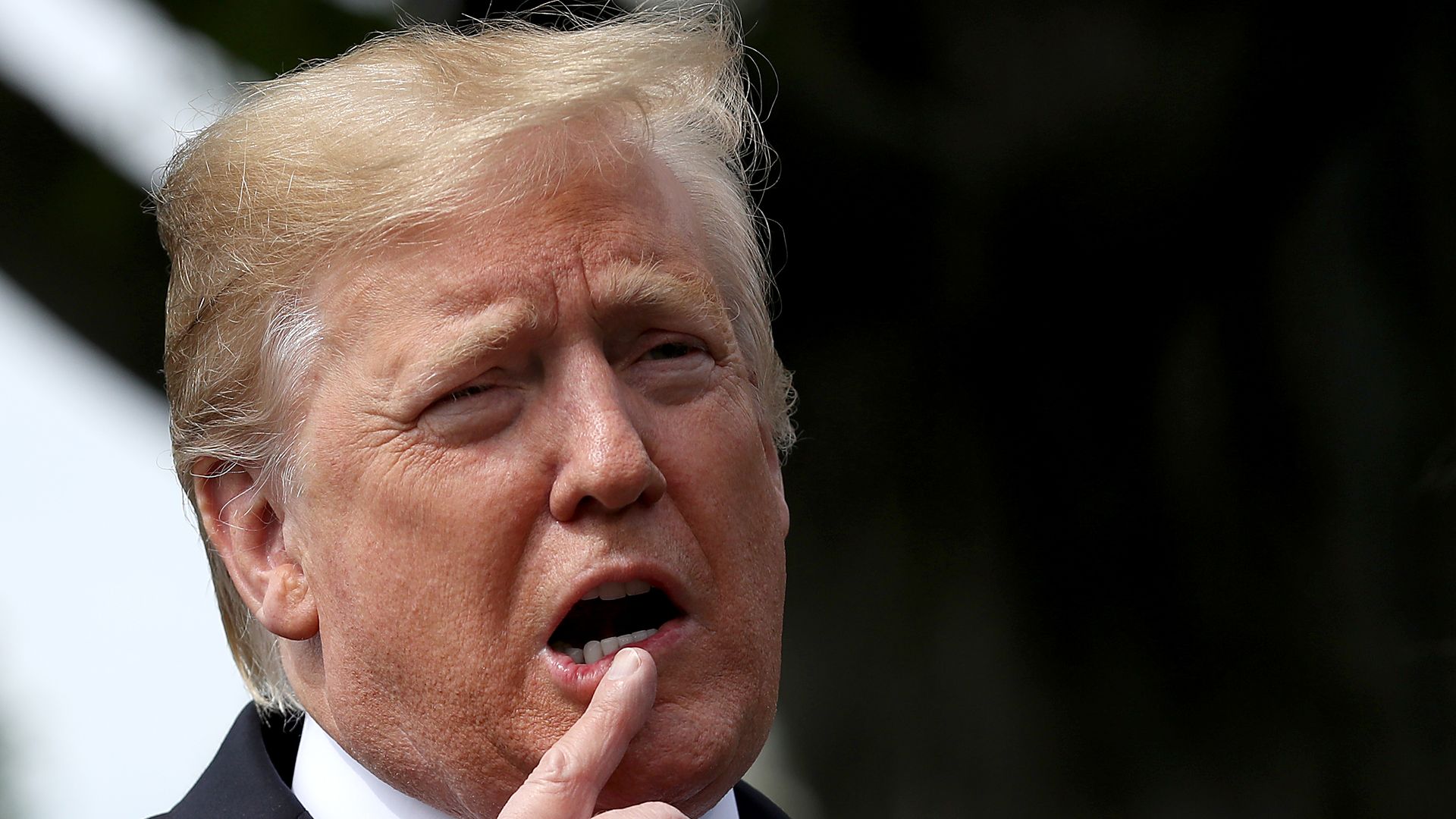 President Trump's bid to vastly expand areas available for offshore drilling is on ice — a development rooted in politics, oil markets, and the legal hurdle of unwinding a predecessor's policies.
Driving the news: A judge's ruling in March upholding President Obama's ban on Arctic development has delayed the wider 2019–2024 U.S. offshore leasing plan, Interior Secretary David Bernhardt told the Wall Street Journal.
But, but, but: It's political, man! Bloomberg reported yesterday that the plan is delayed until after the 2020 elections amid bipartisan concern among Atlantic Coast politicians.
My thought bubbles
1. Bureaucracy is hard. Bernhardt told WSJ that completing the plan may wait until U.S. District Court Judge Sharon Gleason's decision goes through appeals.
Her ruling thwarted Trump's executive order reversing an Obama-era move to permanently put vast Arctic regions off limits. She said Congress would need to do that.
It's the latest sign of the roadblocks inherent in making sure-to-be-litigated regulatory decisions, especially without new legislation.
2. Politics is hard. Expanding Lower 48 offshore drilling outside of the central and western Gulf of Mexico has long been a politically volatile idea.
"Administration officials are worried that the president and Republican leaders in the southeast U.S. would lose votes if they pushed forward with the plan to sell new drilling rights in the Atlantic, Arctic and Pacific oceans," Bloomberg's Jennifer Dlouhy reports.
Regional politics vary. There's also widespread opposition on the West Coast, while Alaska politicians back offshore development.
3. Markets aren't helping Trump here. The onshore shale boom of the last decade and modest prices have sapped the urgency around widening offshore leasing, especially in the Arctic.
Arctic seas are thought to hold massive hydrocarbon deposits, but projects in the harsh region would be complex and expensive. Companies have a wealth of other opportunities to pursue in the Lower 48. 
Sure, industry is keen to see offerings outside the western and central Gulf. But the whole thing just isn't the pressure cooker it was circa mid-2008, when oil and gasoline prices were vastly higher, the shale oil production surge hadn't started, and Congress let East and West Coast leasing bans lapse.
Flashback: Last year Interior floated expansive draft plans for offshore leasing in 2019–2024 that envisioned a huge expansion beyond the Gulf of Mexico.
It included areas off both coasts and Arctic waters off Alaska. Much of the eastern Gulf areas is under a congressional moratoria until 2022.
Draft offshore plans get scaled back en route to completion, but it was nonetheless a clear sign that Trump wants to provide the industry with much wider access.
Go deeper: Trump executive order on Arctic Ocean drilling unlawful, judge rules
Go deeper