Spain's fractured politics on display in general election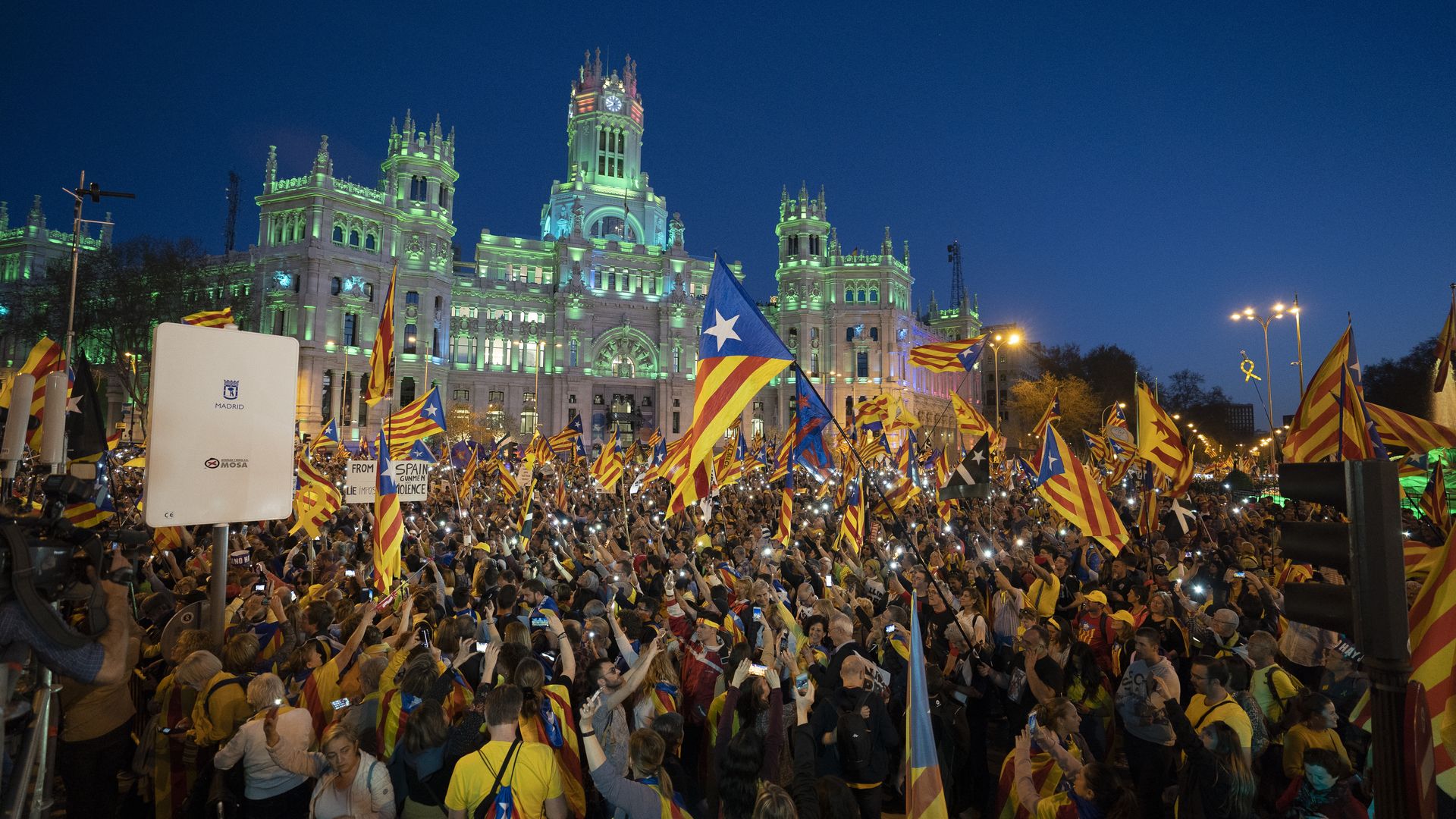 Spanish politics have been upended in recent years by the breakdown of 2-party dominance, a fiery national debate over Catalan independence and the rise of a new far-right movement, Vox.
Why it matters: All 3 factors will be central to Sunday's general election. Political paralysis is perhaps the most likely outcome.
Prime Minister Pedro Sanchez's Socialists lead in the polls, but would likely need the support of separatist parties to form a government. One problem: A dispute with pro-independence parties forced him to call the election in the first place.
The 3 right-of-center parties contesting the election have been portraying Sanchez as sympathetic to Calatan separatism at a time when leaders of the independence movement are on trial in Madrid for staging a 2017 referendum.
The election could yield a right-wing coalition that includes Vox, Spain's most successful far-right party since the death of dictator Francisco Franco in 1975, but the polls make that look unlikely.
What to watch: If no sustainable solution emerges, we could see yet another election before long.
The big picture: "The pattern is becoming familiar in Europe, where fed-up voters have abandoned the traditional parties of right and left (ask France's Republicans, or Italy's Democrats) and opted for a plethora of new groups, some on either extreme of the spectrum, others harder to pin down," the Economist notes.
"Political fragmentation has caused protracted delays to the formation of governments in Germany, Italy, Sweden and Estonia in the past year or so."
Go deeper