Here comes the Notre Dame fire investigation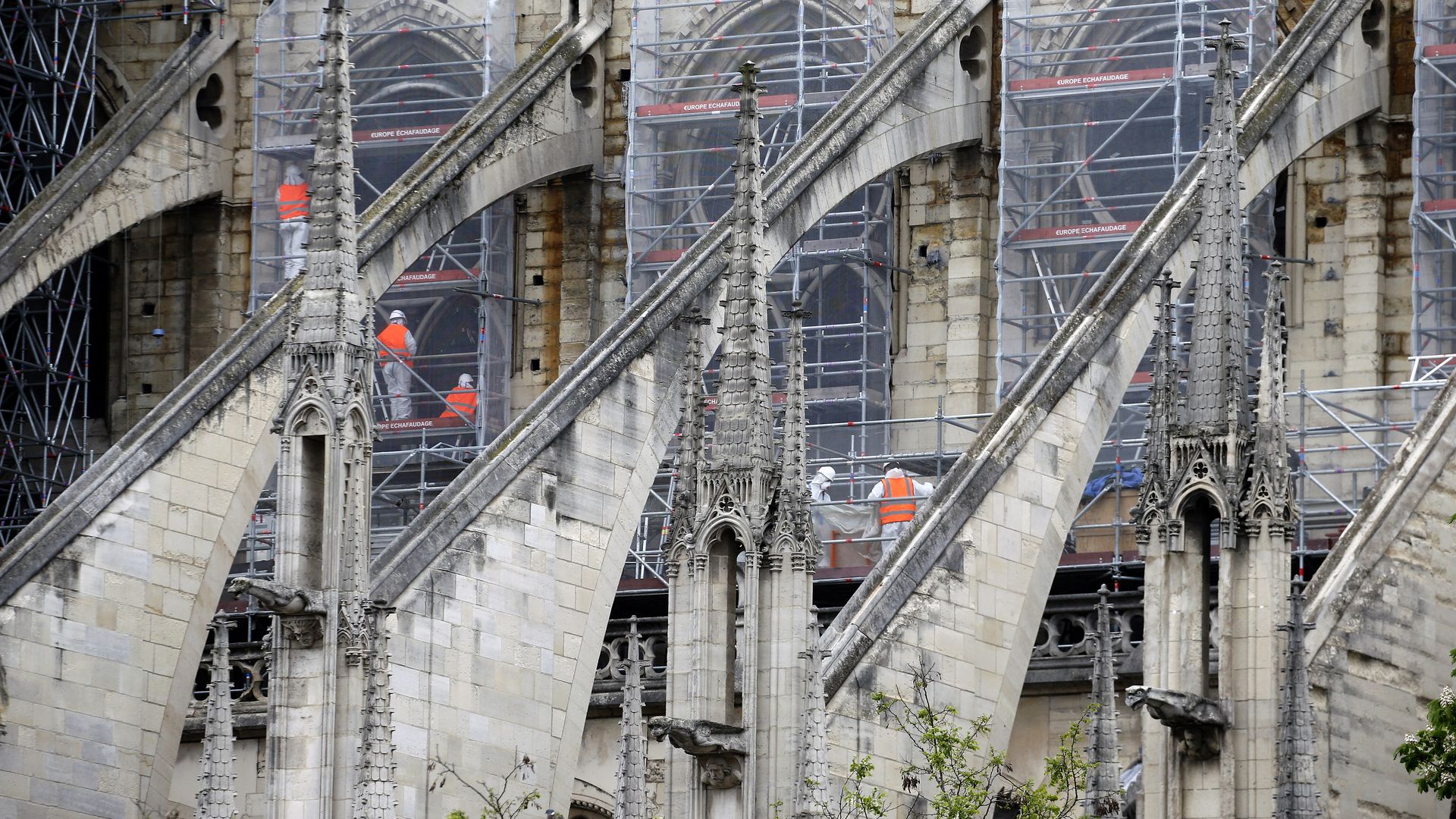 It's been more than a week since the Notre Dame cathedral caught fire, and French investigators said they have yet to rule out any potential causes of the blaze, Reuters reports.
"Investigators are expected to search through the fire-damaged cathedral for remains of cables, lights or parts of circuitry that might give clues," The Guardian reports.
The big picture: Several potential causes still linger — electrical lifts from the outside of the building, electrical wiring on the inside and cigarette butts found inside. Officials believe the cause was possibly a short circuit linked to renovation.
Institutions connected to the possible causes deny being responsible:
The scaffolding company that worked on the roof says the lifts were well maintained.
The cathedral's spokesperson says the electrical wiring was properly installed, per Reuters.
Construction company Le Bras Freres confirmed its workers smoked cigarettes at the construction site, but deemed that cause impossible, its spokesperson told AP.
Go deeper:
Go deeper