Federal judges rule Michigan's voting maps illegally gerrymandered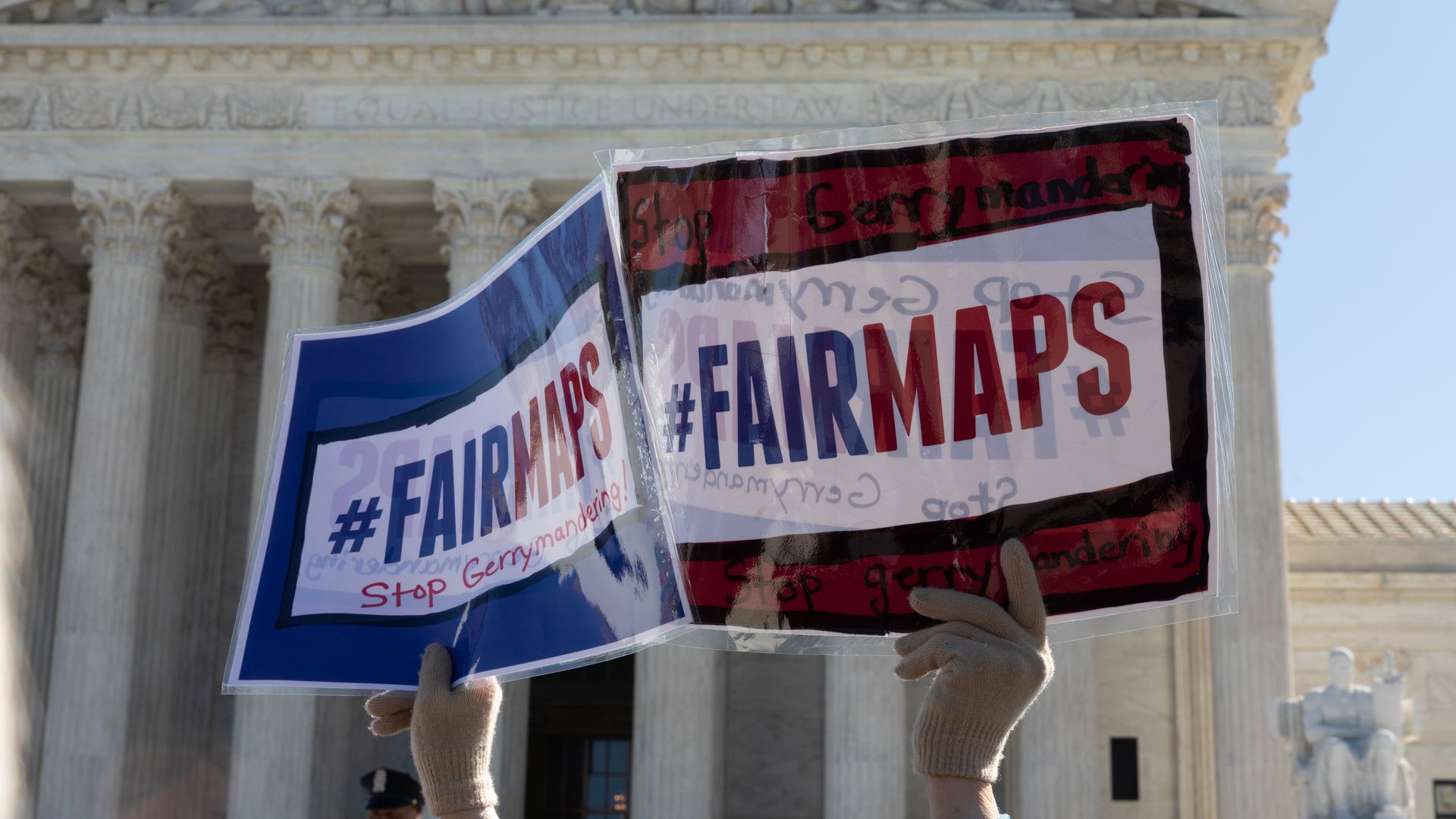 A panel of 3 federal judges on Thursday struck down Michigan's congressional and state legislative districts, ruling that they were unconstitutionally gerrymandered to favor Republicans who could "enjoy durable majorities in Michigan's congressional delegation and in both chambers of the Michigan legislature for the entire decade."
"This Court joins the growing chorus of federal courts that have, in recent years, held that partisan gerrymandering is unconstitutional. We find that the Enacted Plan violates Plaintiffs' First and Fourteenth Amendment rights because it deliberately dilutes the power of their votes by placing them in districts that were intentionally drawn to ensure a particular partisan outcome in each district."
— U.S. District Judge Eric Clay wrote.
Details: In response to a federal suit from the League of Women Voters and Democratic voters targeting the state's GOP-dominated legislature 2011 redistricting plan, the judges ruled that 34 state House, Senate and congressional districts should be redrawn before the 2020 elections.
The legislature has until Aug. 1 to enact a new plan. If that deadline is missed, the court said it will draw the new maps.
The state has also been ordered to hold special elections in 2020 for affected Senate districts, instead of 2022 as currently scheduled.
Last year, the suit unearthed private emails showing that Republican had used their 2011 redistricting plan to maintain electoral advantage over Democrats, contradicting Republicans' claims that the lines were not drawn with political bias.
The backdrop: This order comes just days after the U.S. Supreme Court heard arguments in two blockbuster partisan gerrymandering cases in North Carolina and Maryland seeking to determine whether electoral maps warped by politics may cross a constitutional line. The Supreme Court's decision, which is expected by June, will likely determine the outcome of the Michigan ruling.
Last year, voters in Michigan — frequently a battleground state in national elections — voted to shift the duty of drawing electoral maps into the hands of independent redistricting commissions rather than lawmakers. Voting maps are drawn every 10 years to reflect population change.
Go deeper