Accused college bribery parent stripped of millions of dollars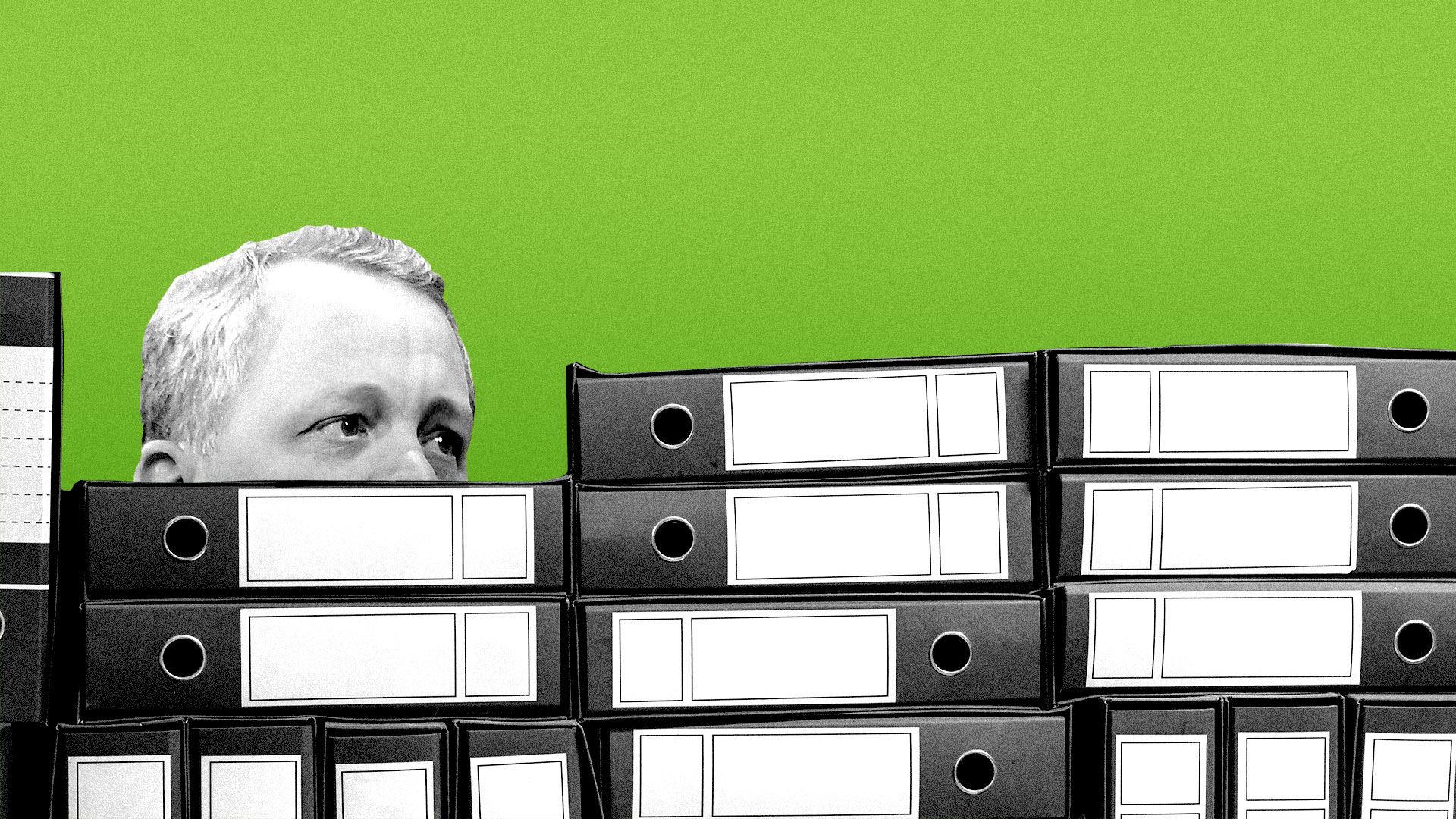 Private equity investor Bill McGlashan, already facing criminal charges for his alleged role in the college bribery scandal, now stands to lose tens of millions of dollars.
Axios has learned that McGlashan's former employer, TPG Capital, will deny him all vested and unvested interests in funds whose portfolio companies include Airbnb and Uber.
McGlashan's attorney was informed of the decision earlier today, as were TPG employees and members of its limited partner advisory committees.
The bottom line: Expect a lawsuit.
The Investigation
TPG's letter to employees, which was obtained by Axios, details how it hired law firm Ropes & Gray and accounting firm Ernst & Young to conduct an investigation into McGlashan's alleged actions and whether others at TPG were at all involved.
The investigation found:
No evidence that any other TPG employees were aware of, of involved with, McGlashan's alleged misdeeds.
Two other TPG employees hired Rick Singer, the college bribery scheme's mastermind, but it was for legitimate college counseling services. A different employee discussed such services via phone with Singer, but didn't hire him.
In March 2017, McGlashan introduced Singer to TPG colleagues for the purpose of a potential investment opportunity. This was prior to McGlashan's alleged illegal activities with Singer, and TPG passed on the deal.
No evidence of fraud related to McGlashan's financial dealings with TPG or its funds. It did, however, discover six expenses totaling nearly $25,000 that were either charged in error to the funds or lacked proper documentation. The firm has reimbursed that money to the funds.
The $$$
Private equity funds, like the TPG Growth and TPG Rise funds led by McGlashan, typically raise money from outside institutions and retain 20% to 30% of any investment profits. Those proceeds are then divvied up among the fund managers.
"The economics recaptured from Mr. McGlashan will primarily be reinvested back into the business to recruit, retain and strengthen the team."
— TPG statement to Axios
The firm isn't saying that the money is tantamount to what the scandal cost TPG in terms of reputation.
It's saying that it will need the money to hire replacements for McGlashan and to entice the staff it already has.
One question is whether the move could backfire on TPG, particularly given that McGlashan has pleaded not guilty to the charges. Other employees, or potential employees, could worry that their vested interests could be clawed back based on unproven allegations.
"Under these circumstances, we believe this is an appropriate response for our investors and the future health of the business. We also believe this sends a very clear message to current and future employees about our standards and expectations."
— TPG statement to Axios
McGlashan will maintain his vested equity stake in TPG itself, but that's arguably less valuable than his interest in four TPG Growth funds and one TPG Rise fund. (A second TPG Rise fund was in the process of being raised at the time of McGlashan's arrest.)
Don't be surprised to see McGlashan sue TPG, at least for the vested fund interests.
There also is an ongoing dispute over whether TPG fired McGlashan before he resigned, or the other way around. It's unclear how that distinction would impact any potential claim.
McGlashan did not immediately return a request for comment. In his resignation letter from last month, he wrote:
"The Rise Fund and TPG Growth are obviously much bigger than any single individual, and it is important you continue building incredible companies that deliver great returns and impact. I am deeply sorry this very difficult situation may interfere with the work to which I have devoted my life."
Go deeper: Bill McGlashan previews his defense
Go deeper