Baltimore's mayor urged to resign after FBI and IRS raids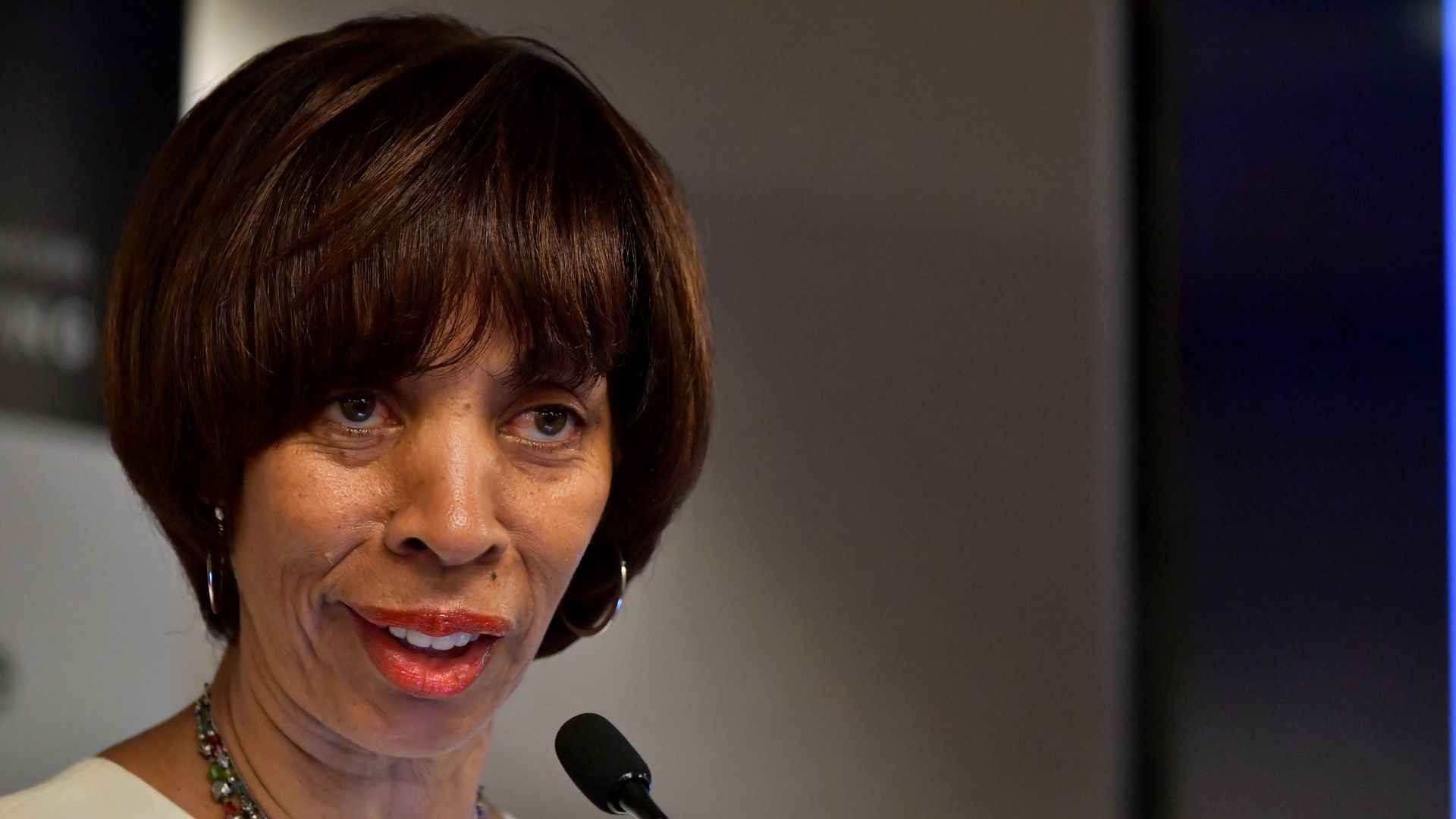 Maryland Gov. Larry Hogan called on Baltimore Mayor Catherine Pugh to resign for the first time on Thursday, after FBI agents and members of the IRS's criminal investigation team searched Baltimore City Hall, Mayor Catherine Pugh's home and the home of former Pugh aide Gary Brown Jr.
"On April 1, I directed the state prosecutor to investigate the disturbing allegations surrounding Mayor Catherine Pugh's questionable financial dealings with the University of Maryland Medical System. Today, agents for the FBI and the IRS executed search warrants at the mayor's homes and offices. Now more than ever, Baltimore City needs strong and responsible leadership. Mayor Pugh has lost the public trust. She is clearly not fit to lead. For the good of the city, Mayor Pugh must resign."
The backdrop: Pugh began an indefinite leave of absence on April 1 after the Baltimore Sun found that Kaiser Permanente paid Pugh more than $100,000 for 20,000 copies of her children's books from 2015 to 2018 — the same period in which Kaiser was seeking a contract to become the health care provider for the city's employees. Pugh was on the city's spending board when it awarded Kaiser the $48 million deal in 2017.
Go deeper: Baltimore health provider Kaiser Permanente bought $114,000 worth of mayor's books
Go deeper